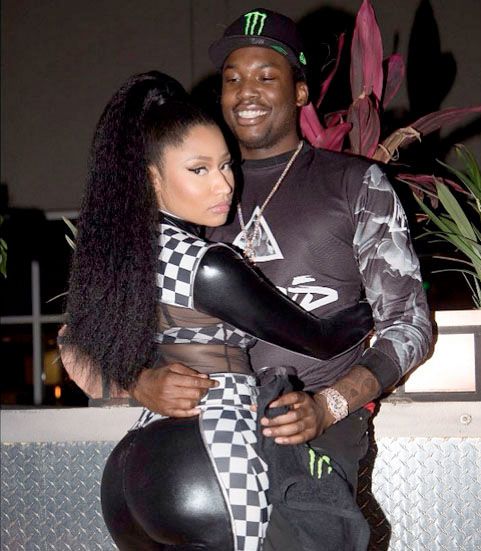 Who didn't see this coming? IF true. There are reports that Nicki Minaj and Meek Mill are at each other's throats and fighting non-stop. Is this the beginning of the end? Find out inside….
Looks like there is trouble in paradise for Nicki Minaj and Meek Mill.
TMZ reports the twosome has been fighting non-stop, but their latest argument took things to a whole new level.
Since Meek is stuck in Philly on house arrest (for a minimum of 90 days), the MMG rapper asked the Young Money raptress to move in with him while he serves his time. But, Nicki wasn't keen on the idea.
The "Anaconda" raptress allegedly said she's not putting her life on hold due to his legal woes and is reportedly in L.A. In fact, she has been in L.A. for the last week and it's unclear when (or if) she's going to return to Philly. Welp.
The last time we saw Nicki and Meek out in public together was last month at a Sixers game in Philly. We've noticed both of them have seemingly slowed down posting up coupledom shots on their social media accounts. Hmph.
If Nicki and Meek break up that will only give Drake more ammunition IF he decides to pop back at Meek. You can hear Meek's latest Drizzy diss HERE.
Photos: Nicki's IG