Lupita Nyong'o, Danai Gurira & "Eclipsed" Cast are giving us ALL of our lives with this epic magazine cover. The gorgeous all-female, all-black cast is slaying the newest cover of UPTOWN magazine and it is EVERYTHING. More inside….
Watch out Broadway! The black girl take over has commenced.
Oscar winning actress Lupita Nyong'o, playwright Danai Gurira and the "Eclipsed" cast are ready to make their mark on Broadway all while slaying a new magazine cover.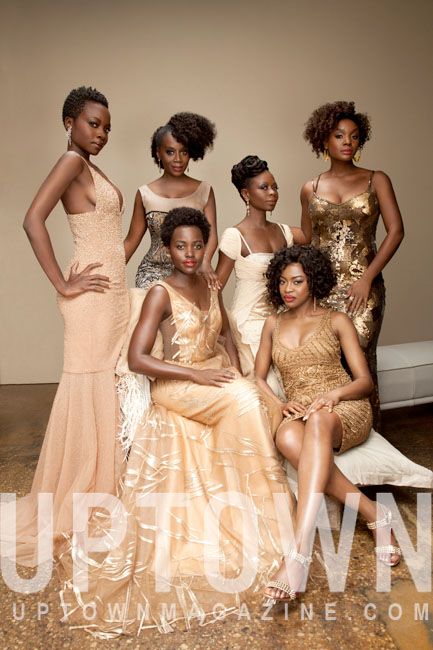 YAS!
The history making all-female, all-black cast and crew, led by Broadway's only two black lead producers, graces the newest cover of UPTOWN magazine and it is breathtaking! All of this #blackgirlmagic in one shoot is almost too much for us to handle.
The cast wrapped up their first Broadway preview at the Golden Theatre last night. And now, they're dishing to UPTOWN on what it's like making Broadway history, how important it is to tell the untold stories of black women, and why this project is so near and dear to their hearts.
Lupita Nyong'o on being drawn to Eclipsed:
"I was first cast as the understudy in the role I'm playing now so it was the very first role I under-studied and it was the very first role that I was assigned to at Yale. I was just drawn. I thought it was an incredibly engaging and riveting story and I was just dumbfounded that I never experienced anything like it before -- five African women telling their stories and each of the women are so distinct from the other one. And it was so funny and also heart-breaking at times. It was just a very powerful story."
Lupita on making history:
"I'm very proud to be part of a milestone of a production that is all female...and to be a part of a production like none other that has been on Broadway and is also changing the narrative of what is possible on Broadway."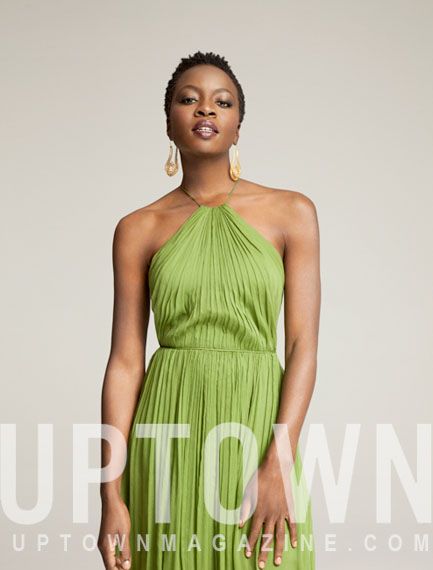 Danai Gurira on telling the story from the women's perspective:
"Creating this play was an act of love. I got on a plane from New York to Ghana and from Ghana to Liberia and I was broke ... but I knew I had to do it, my heart felt really driven to tell the stories in the voice of the women. I was crazy."
Danai on why telling stories like Eclipsed are important:
"That for me is really the most important thing, the exposure of these voices. Honestly, the reason why I write what I write is because it's kind of inexplicable the silence and the lack of representation around these types of women and these stories. That's kind of the thing that excites me the most is the idea that we're breaking that type of barrier with these types of women and hearing these particular voices on The Great White Way. It's really time to break through those barriers and show that there isn't a reason for the lack of representation or the under-representation."
Pascale Armand on making women's voices heard:
"There are no men ... You're seeing the story from the female perspective ... being able to tell this story and not have a male voice in it is just wonderful because most of the time women's voices are silent. And so being able to speak for ourselves and tell the story the way we want to is wonderful and it's something we haven't seen in a long time."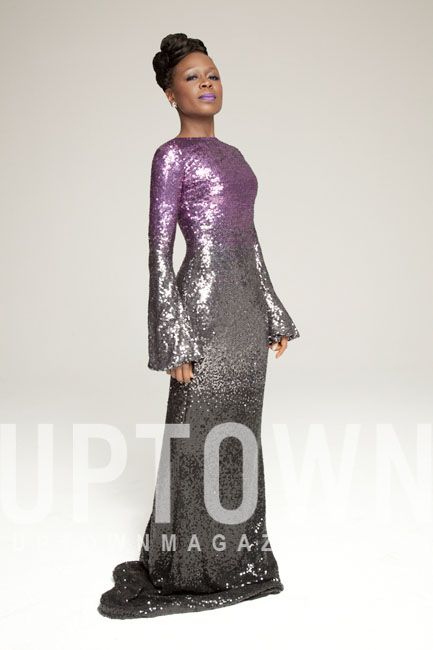 Zainab Jah on how close "Eclipsed" hits home:
"I read it and I said I know exactly who she is. When I first went to the audition, I asked Danai was it based on real-life women and she asked me 'How do you know that?' and I told her that I knew much about their stories ... I have family members, one female cousin, who were involved in the war and I haven't seen them since the war. So this character was really real to me."
Akosua Busia on why her involvement in "Eclipsed" is personally important:
"This work resonated with me because of the work I've been doing with the refugee camp for Liberians. Ghana was one of the countries they fled to. Danai's writing is so specific and although, as an actress, you cannot put every [thing] on that stage, you have to do your best and bring some kind of homage to the people who went through that."
Saycon Sengbloh on telling the story of her countrywomen:
"I'm really proud. I think it's really awesome to be a part of something like this, in terms of making history."
You can read their full interview here.
Previews of "Eclipsed" will run until the official opening night on March 6th. Cop those tix!
Photos: Marc Baptiste via UPTOWN