Ok Ms. Virginia, you just won the Internets!
We've got video of the 106-year-old long time Obama supporter who never thought she'd live to see the day a Black President and his Black wife were in the White House AND how she danced it up with the First Couple today....
Talk about #BlackHistory in the making!  Back in 2013, D.C. resident Virginia McLaurin was honored for volunteering for 40 hours a week with students with severe mental and physical disabilities.  That's when she said she only had one more wish on her bucket list:  To meet President Obama.
She reportedly told NBC Washington, "I didn't think I'd live to see a black president."
And here we are, three years later.  Ms. Virginia danced her way into the White House a few days ago as she was invited to the White House's 2016 Black History Month celebrations.
She told POTUS & FLOTUS, "I thought I would never live to get in the White House, and I tell you, I am so happy. A black president. A black wife. And I'm here to celebrate black history."
Loves it!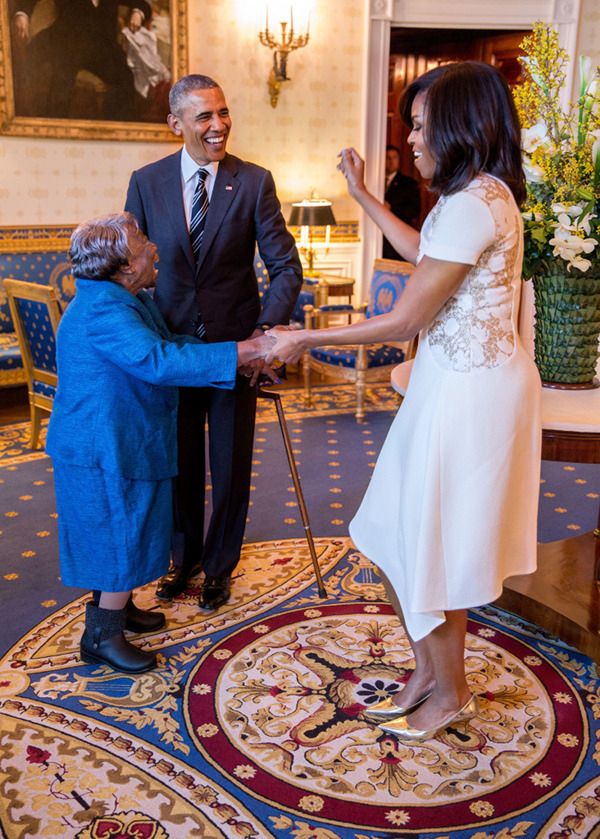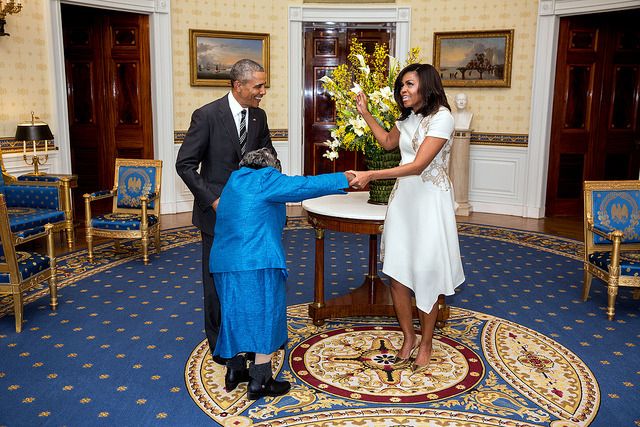 Watch 106-year-old Virginia McLaurin below fulfill her dream of visiting the White House, meeting President Obama, talking nail polish with First Lady Michelle and dancing:
Awww!
BONUS: Remember that mystery woman who yelled out "Heeeeey Michelle" during last week's Black History Month program at the White House?  Well, it was Traci Braxton!  She is hitting up "The Real" tomorrow to talk about it.  Here's the sneak peek:
Photos: The White House