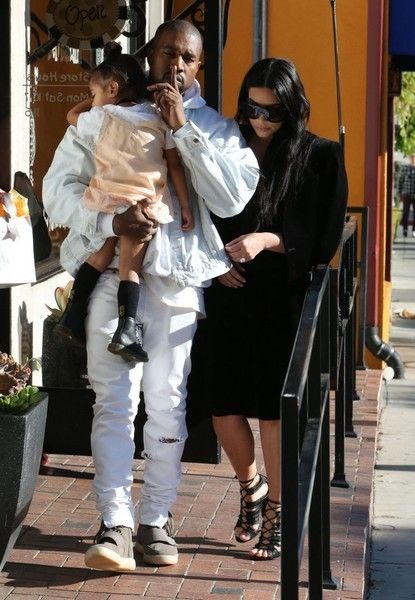 Weekends with the Wests apparently includes furniture shopping with your celebrity friends...and falling asleep inside the baby furniture store!  Get the pics of Kanye and North dozing off while Kim helps Chrissy Teigen and John Legend get ready for baby inside...
Shhhh!  Don't wake the precious cargo!
Before Yeezy was spotted telling the paparazzi to use their inside voices so his baby girl Nori could stay asleep, the Wests went out to lunch Sunday in Bel Air where the YBF kid was wide awake: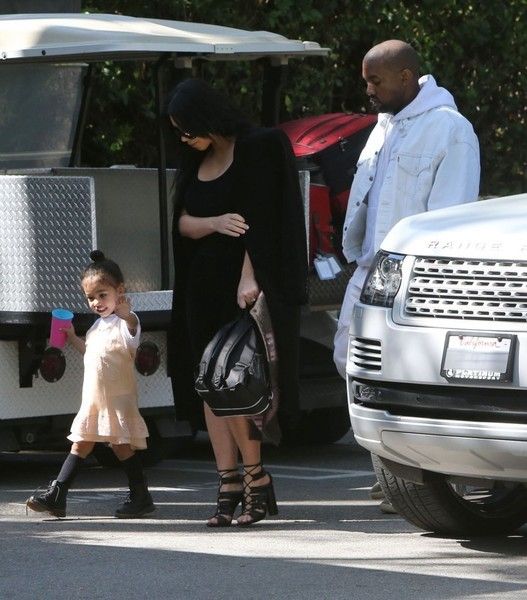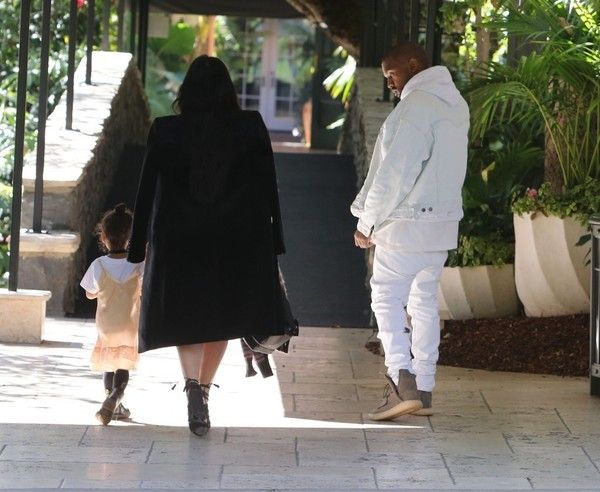 Her little combat boots are too adorable!
After lunch, though, it looks like (almost) everybody got the itis: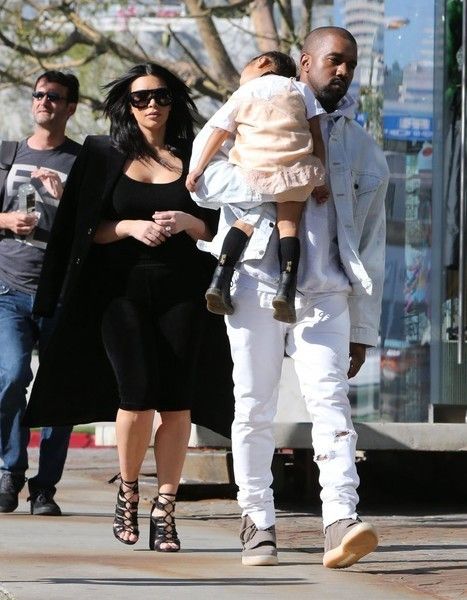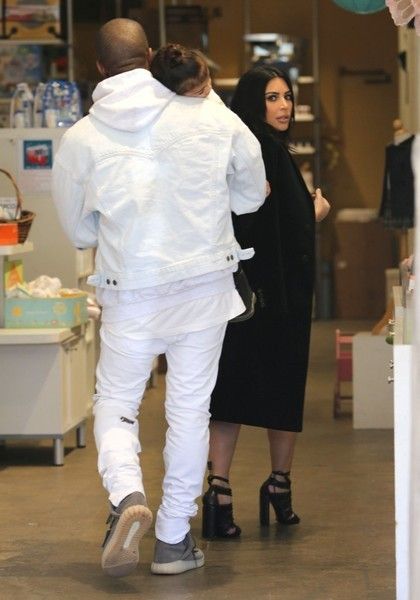 Kanye, North and Kim met up with John Legend and Chrissy Teigen to do some shopping at Bel Bambini in Beverly Hills.  Their baby is due soon, so the singer-talk show host couple is in full on nesting mode.
Kim caught Yeezy and Nori knocked out in the back of the store during the middle of the shopping trip: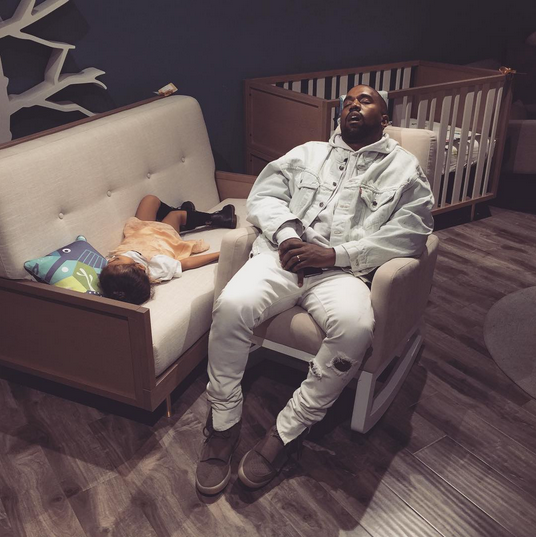 Ha!  She said:
"So today we went baby shopping with @johnlegend & @chrissyteigen Kanye & North were a little too quiet. We found them passed out in the middle of the store. #TheRealLifeOfPablo"
When Kanye woke up and carried Nori out, he looked mad grumpy: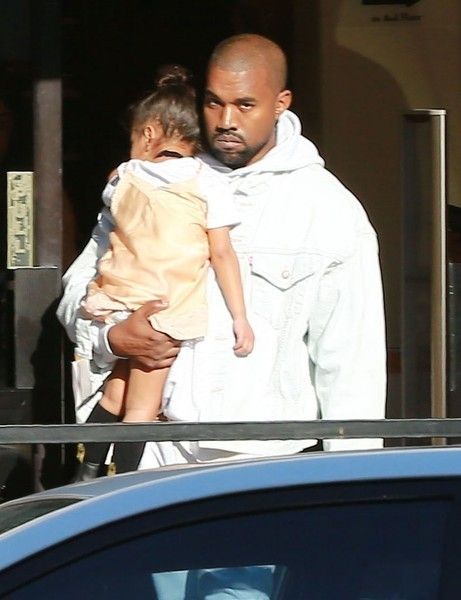 But it looks like John and Chrissy racked up on baby gear:
Chrissy's (and Kim's) stylist Monica Rose was right there to help her get the right items.
And Papa John looks ready for Baby Legend to make her arrival!
Photos: FameFlynet