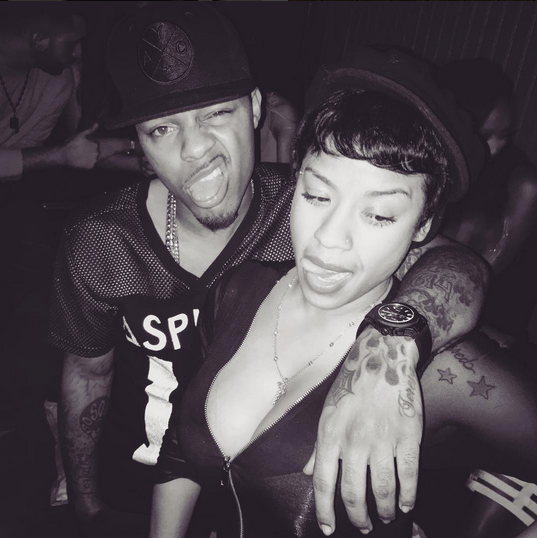 Bow Wow was in a talkative mood last night.  Which means he talked about rumors...without REALLY talking about them.  Find out his responses to the Keyshia Cole dating rumors inside...
Rumors are running rampant that Bow Wow has moved on from Erica Mena to Keyshia Cole.  The pic above likely sparked all the dating talk.
About a week ago, Bow posted a few things that made people go hmmm.  He captioned the above pic with this lovey dovey caption:

Hmmm...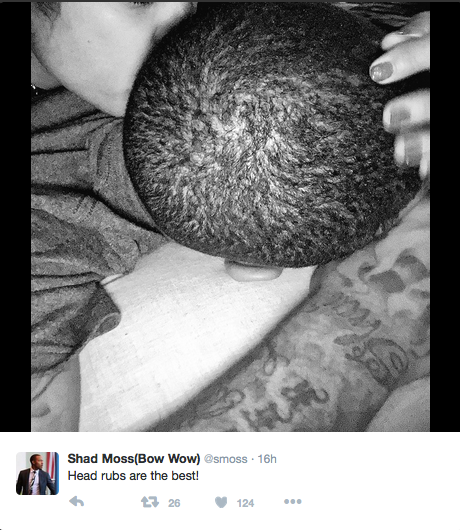 The girl in the pic above, rubbing Bow Wow's head, looks like it could be Keyshia Cole.  But we couldn't cross check her latest nail polish color with pics on her Instagram since she recently went and deleted ALL her social media accounts.  How odd...
Bow also dropped a heart emoji while talking about her album and how he was feeling that night.
Fans noticed and started throwing questions at him on Twitter.  And here's how he answered: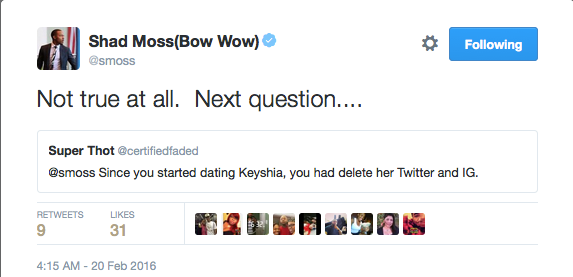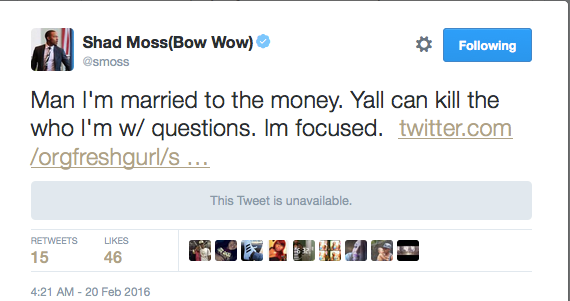 Oh?
Well, he didn't flat out confirm or deny he's dating Keyshia, but we wouldn't be surprised if it was true.  He seems to have a type....personality wise.
The "CSI: Cyber" star's ex live-in girlfriend seems to be good with her singledom. Erica Mena posted yesterday:
Ha.
Photos: Instagram