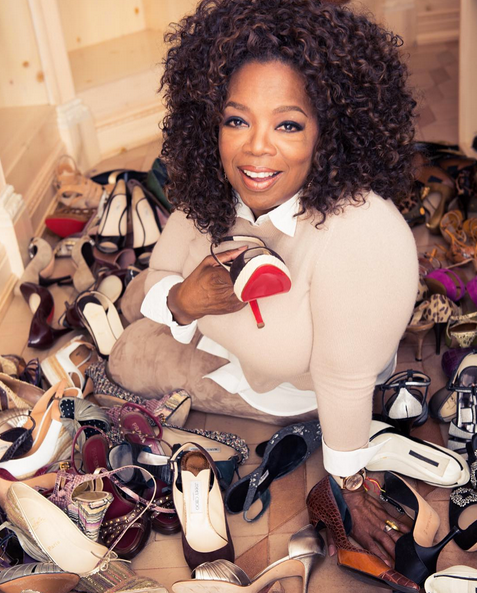 Oprah is cleaning out her closet and you will have a chance at getting your hands on some of her exquisite items. Find out how and get the deets on Will Smith being honored at Russell Simmons' inaugural All Def Movie Awards inside….
Oprah is getting ready for her "Next Chapter," cleaning out her closest at the soon-to-be-demolished Harpo Studios in Chicago. Lady O jetted out of Chi-town back in 2011 to start her own cable network, OWN, and then she decided to bring her whole production studio to the west coast.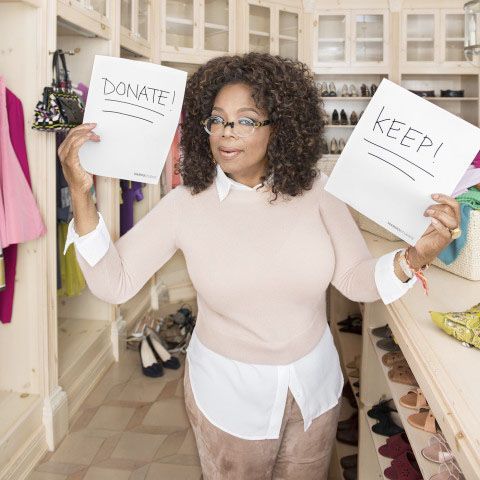 Now, the media mogul and her team are cleaning out the closets at the old Harpo studios to decide which items to keep and which items to put for auction. And Coveteur was there to document the event and to chop it up with Oprah as she went through her wardrobe. YES, this is a major event. It's Oprah we're talking about dammit! Hell, we'll just take a shoe insert at this point.
Lady O is donating hundreds of pieces of clothing on Ebay where you will have a chance to get your hands on some of the items Oprah wore as host of her own talk show for the last 25+ years.
"My clothes were for being seen on TV or at an event, said Oprah. "I'm still doing those things, but now my clothes are just for me."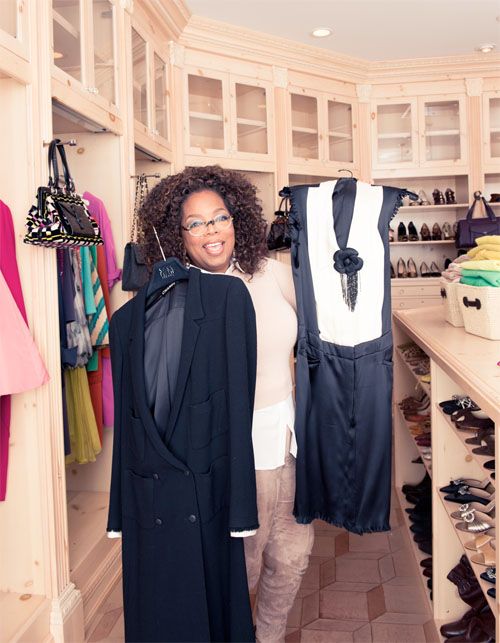 Standing in her 19-by-26-foot closet, she had tons of help from her bestie Gayle King and her creative director, Adam Glassman came to supervise. Fashion editor Jenny Capitain and stylist Kelly Hurliman were on hand to organize the pieces Oprah wants to keep and the pieces she's letting go of.
"You know, Adam [Glassman was] the one who made me realize I was holding on to clothes that were all about a dream I had for myself, said Oprah. "I chose them for this idea I'd gotten into my head of how someone like me was supposed to live, but they had nothing to do with my actual life. And that changed me!"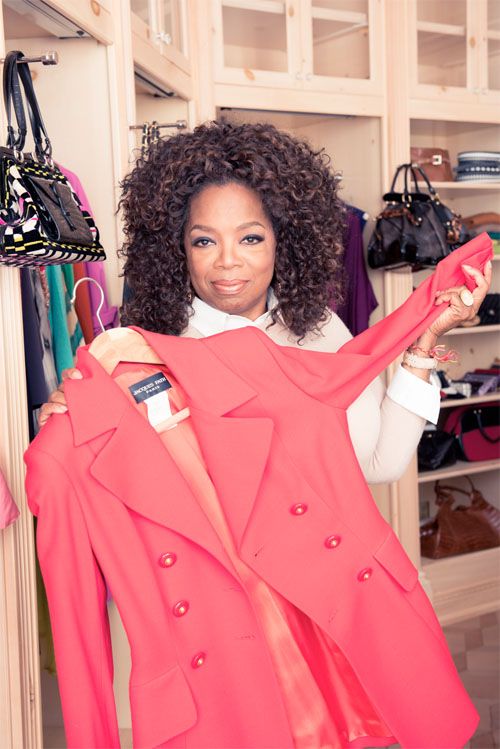 Lady O pulled out this bright coral blazer and said, "I just don't need all this intense color, the embellishment, the heels anymore. When you're in front of TV cameras every day, you have to stand out, but I'm in a different place now, and those things no longer serve me."
Talk about a transformation!
If you were a fan of Oprah's daytime TV threads, you can place your bets in the Ebay auction with proceeds benefitting The Oprah Winfrey Leadership Academy for Girls. Mark your calendars. The auction launches March 4th at 12AM EST.
In other news...
Days before this year's Oscars ceremony, Russell Simmons' All Def Digital will produce the first-ever All Def Movie Awards. And Will Smith is being recognized for with a major award.
The All Def Movie Awards are set to go down on February 24th at the TCL Chinese 6 Theatre hosted by comedian Tony Rock. We see what you did there Russell. Tony's brother Chris Rock is hosting the 88th Academy Awards.
Will Smith, who was snubbed by the Oscars for his role in Concussion, will be honored by the All Def Academy with the Lifetime Achievement Award. Legendary writer/producer Norman Lear will also be recognized and will be presented with the Vanguard Award for his contributions to entertainment that helped foster dialogue about race and race relations.
"Will Smith has broken all barriers in music, film, theater and television, said Russell Simmons, Founder and Chairman of All Def Digital, in a statement. "As a Grammy Award-winner, television star and the most accomplished and bankable film artist in the world, Will uses his powerful voice for social change. The All Def Movie Awards are enormously proud to honor Will Smith and his incredible body of work with our first Lifetime Achievement Award."
With #OscarsSoWhite snubbing many blockbuster films starring black casts, All Def Movie Awards plan to recognize those films during its ceremony. Films like Beasts Of No Nation, Creed, Straight Outta Compton, Chi-Raq, Concussion, and Dope are all up for Best Picture.
Russell said in another statement that All Def Move Awards "are not the Black Oscars, but they could be." He added,"This will be a fun, entertaining and hopefully thought provoking celebration of the uncelebrated."
Nice! The All Def Movie Awards will feature a black carpet, live musical performances and a stream of video content on social media. No word on if/when the awards will be televised, but we'll keep you posted.
Photos: Jake Rosenberg of the Coveteur/Getty