This continues to be the most LIT Black History Month ever.  Now, Idris Elba's new movie has us ready to start a Change.Org petition to demand the studio to cast him as the next James Bond.  Get the trailer for Bastille Day inside...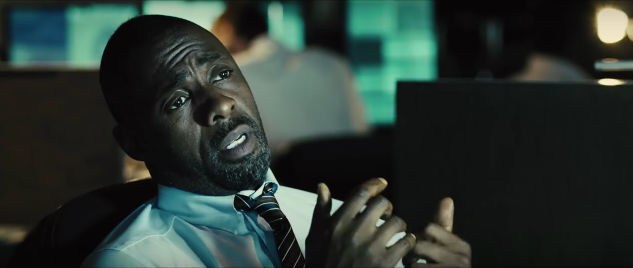 Idris Elba is going the action route this time around after receiving tons of accolades for his serious role in Beasts of No Nation.  The possibly newly single actor plays a kick-ass-and-take-ALL-the-names CIA agent who's on his Jason Bourne ish while trying to dismantle a huge criminal conspiracy in Paris.
He's also giving us James Bond steez as he beats up the bad guys while dressed in an impeccably tailored suit.  It's all a recipe for a different level of sexiness.
Here's the synopsis below: 
Michael Mason (Richard Madden, Game Of Thrones) is an American pickpocket living in Paris who finds himself in the hands of the CIA when he steals a bag that contains more than just a wallet. Sean Briar (Idris Elba, Avengers: Age Of Ultron), the field agent on the case, soon realizes that Michael is just a pawn in a much bigger game and is also his best asset to uncover a large-scale criminal conspiracy in the heart of the police force.

Going against commands, Briar recruits Michael to help quickly track down the source of the corruption. As a 24hr chase ensues, the unlikely duo discover they are both targets and must rely upon each other in order to take down a common enemy.
The film was supposed to be released this month in France, but due to the recent terrorist attack, the premiere was pushed to April 22nd.  No US release date has been set.
Check out the trailer, aka Idris' unofficial James Bond audition tape, below:
EXTRAS:
1.  Niecy Nash has been tapped to star in the upcoming Fox pilot "The Enforcers."  STORY