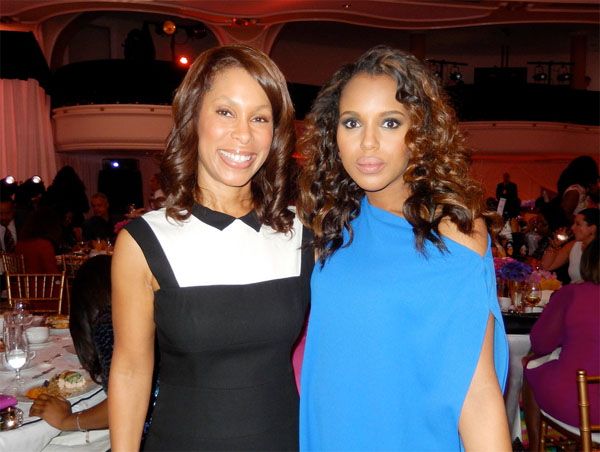 This just in: TV exec Channing Dungey has been named as the new president of ABC Network making history as the first African American to run a major network! Deets inside...
Black excellence alert! When we see black girls out here getting in formation, we can hardly contain ourselves.
TV Executive Channing Dungey (above, alongside "Scandal" star Kerry Washington) has been named the new President of ABC Entertainment, becoming the first black executive to run one of the Big Four networks' entertainment division, according to Deadline.
You read that right.
A black woman will now be running a major network after former president Paul Lee abruptly left the network. Apparently, there was some sort of "power struggle" between Paul and Ben Sherwood, co-chairman of Disney Media Networks/ president of Disney|ABC Television Group, and it caused Paul to bail.
Before taking her new position, Channing oversaw many of our favorite ABC shows, including "Scandal," "How To Get Away With Murder," "Quantico," "Criminal Minds" and more.
While her new position is something to celebrate, we must note that she's going into the new gig mid-season.  Unfortunately most of the ABC shows are currently suffering from not so great ratings. She'll be calling all the shots on what gets greenlit for a new season, which shows get the axe and which new shows will be added to the ABC lineup.
We'll see what type of shakeups she will perform once the Upfronts come in May.
Congrats Channing! 
Photo: SocietyNewsLA.com