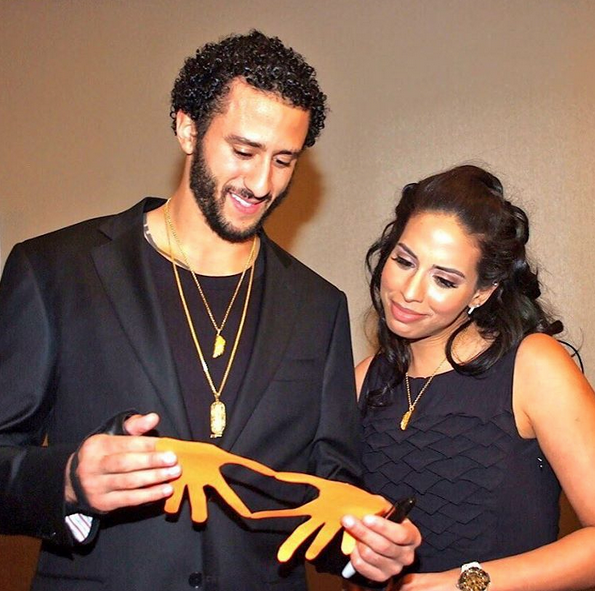 Well looka here. "Hot 97" radio personality Nessa has gone public with her relationship with NFL quarterback Colin Kaepernick. The thing is, she used to date his former teammate Aldon Smith and we hear the two got into a huge altercation last summer. Was it over Nessa? Let's discuss inside…
Well, well, well, what do we have here? Looks like a new couple alert!
San Francisco 49ers quarterback Colin Kaepernick (who mostly sat on the bench last season) and "Hot 97" radio host Nessa have gone public with their budding romance.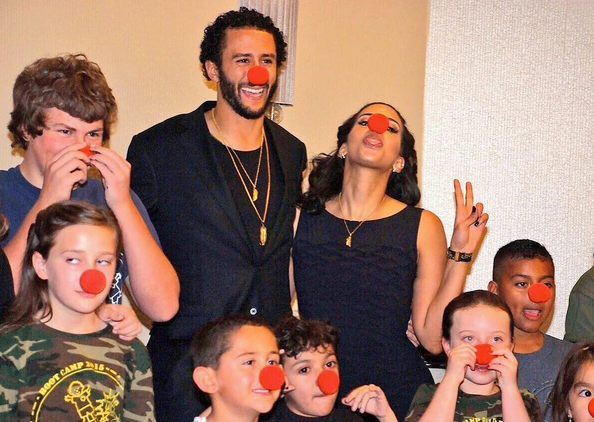 Over the weekend the Super Bowl champ and MTV "Girl Code" host put their relationship on front street attending the Valentine Hearts fundraiser event to benefit Camp Taylor, a free camp for kids with heart disease. They were busy spreading good cheer and putting smiles on the kiddies faces. But, they were also making a statement to the world to let us know they're officially an item. And they're no longer hiding it.
So what Nessa used to date his former teammate Aldon Smith! Oh, you forgot?
Mmhmm…we didn't. Here's Nessa with Aldon attending the 2015 MTV Movie Awards back in April. Sources say Nessa hooked up with Colin over the summer and they've been hitting it off ever since. Which would explain that alleged scuffle between Colin and Aldon last summer.
It was reported the two got into a fight on the field during the 49ers training camp back in August. At that time, Aldon was going through some major issues. He was let go from the 49ers following his third DUI arrest and then there were rumors that his ex (Nessa) was hooking up with his teammate Colin. It was unclear what the fight was about at the time, but it's pretty clear now....even though Colin tried to act like the fight never happened.
These folks sure move along fast...
Photos: Getty/@camp_taylor