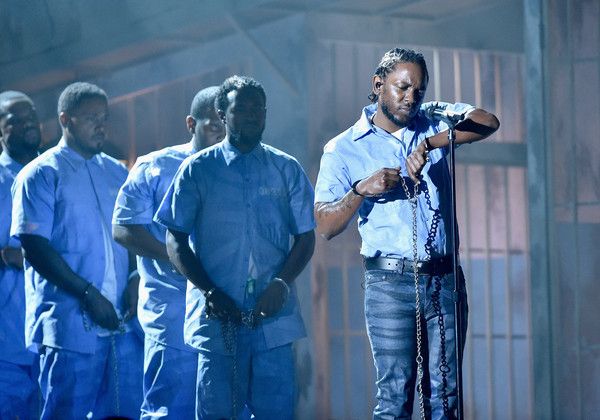 Kendrick Lamar just gave one of the best & blackest performances on a GRAMMY stage.  We've got it inside in case you missed it, or if you want to watch again...
Put your fists in the air, Kendrick Lamar is speaking our truths on the GRAMMY stage.
On the same night he took home 5 GRAMMY Awards, K.Dot gave an electrifying performance that started off with him and his brothers in chains -- representing them being jailed mentally and physically -- and incorporated African dance and a powerful set.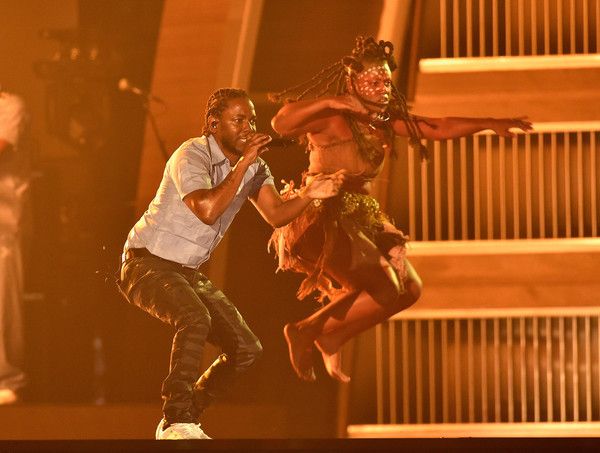 Watch K.Dot power through his emotions via "Blacker the Berry," "Alright," and "Untitled 3" below:
Photos: Getty