Ciara and boyfriend Russell Wilson are on the move again!  After taking over the Ralph Lauren show at New York Fashion Week on Friday, the couple jetted to L.A. for the pre-Grammy festivities.
Get all their sexy coupledom inside, plus what Ciara now says about that celibacy pact of theirs....
In a super sexy Charbel Zoe Couture sparkling gold gown, Ciara was front and center on the arm of boyfriend Russell Wilson Saturday night: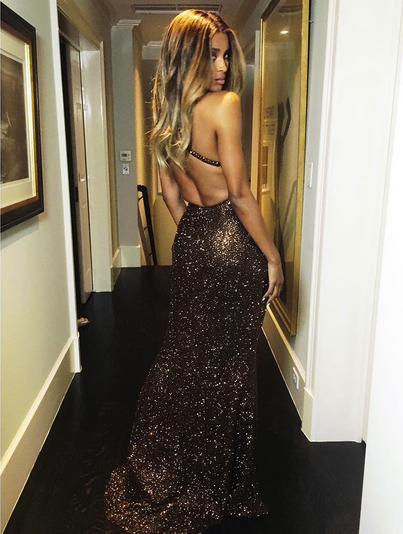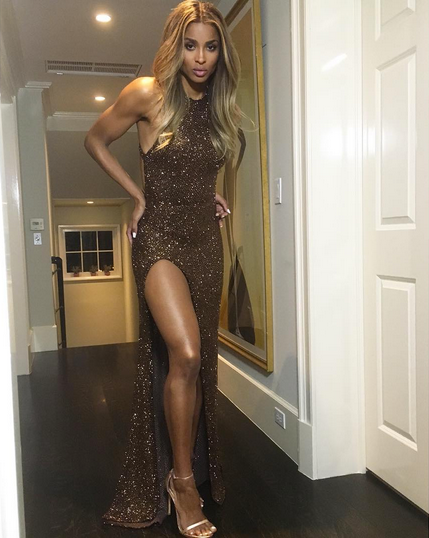 The cute twosome hit up were headed out to the Seahawks QB's Pre-Grammy party he hosted with LL Cool J.  Ciara apparently said she needed to let everybody at that party know she's that chick....and she succeeded with this dress.
The couple had just rolled in to L.A. late Friday night into Saturday after jetting in from NYC.  They were in New York for Fashion Week where Ciara had a few jobs -- to perform for the KEDS 100-year-anniversary and Ladies' First event and to hit up the Ralph Lauren presentation: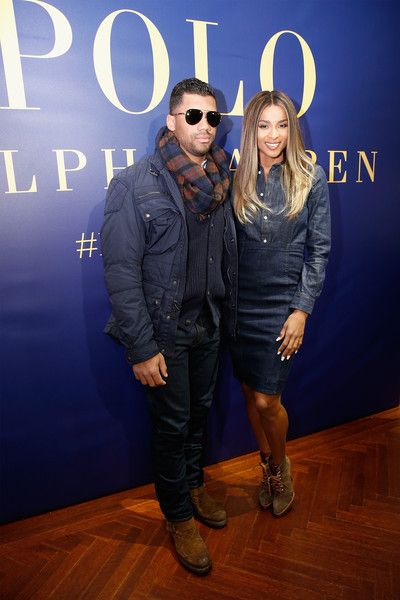 The denim duo looked perfectly in sync.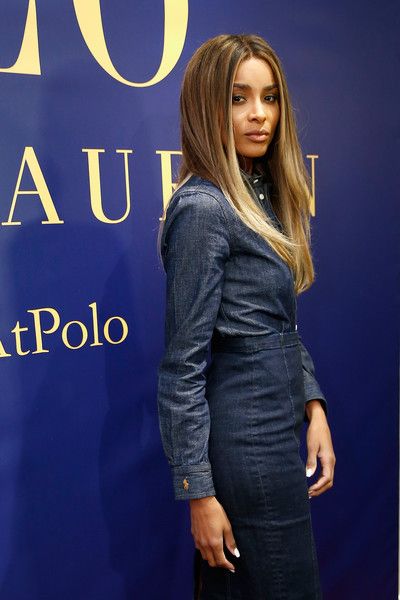 And fit right in with the models during the show.  Werk!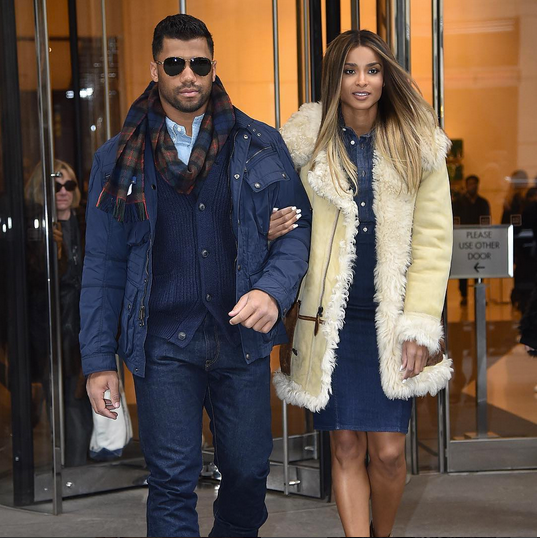 Before they left out to catch heir flight to LAX, Russell let the world know he's super proud of his girl:
And she's all his.  Get it!
Cute.
But, regardless of how hot and heavy CiCi and Russ sound, they're still keeping their relationship sexless.  For now.
They're holding strong to their celibacy pact, but the "I Bet" singer just recently told Cosmopolitan magazine it's harder than ever to keep it.
The twosome are ten months into their relationship, and we've watched them grow closer and closer.  Ciara says yeah, not having sex is just as hard as it looks.  When the mag asked her at last week's KEDS event how the abstinence pact was going, she said:
"It's going pretty good. We're hanging in there. I'm not gonna lie. I'm human, so it is not easy, especially when I look at him and I think he is the most beautiful thing I've ever seen — that I've ever laid my eyes on, to be honest. I'm like, Look the other way! Look the other way!"
Whew. Stay strong girl.  The good side about having a celibate relationship?  CiCi says:
"...He's such an awesome guy and the cool thing is that every day, we're growing with each other. We get to have really healthy conversations and focus on each other as people. That is very important to me and him. It's very valuable. We're just enjoying ourselves and going one day at a time and praying and staying positive. Being strong here!"
By the way, yes, they still hug and kiss and do those first (maybe second) base type things:
"You get to hug and you get to have a nice good kiss, but you have to be careful not to go too far so you don't end up in the place you're trying to avoid being in. Strong, strong, strong, strong! Just the strongest resistance to temptation."
Girl...our thoughts and prayers are with you....
Photos: Getty/Ciara's IG