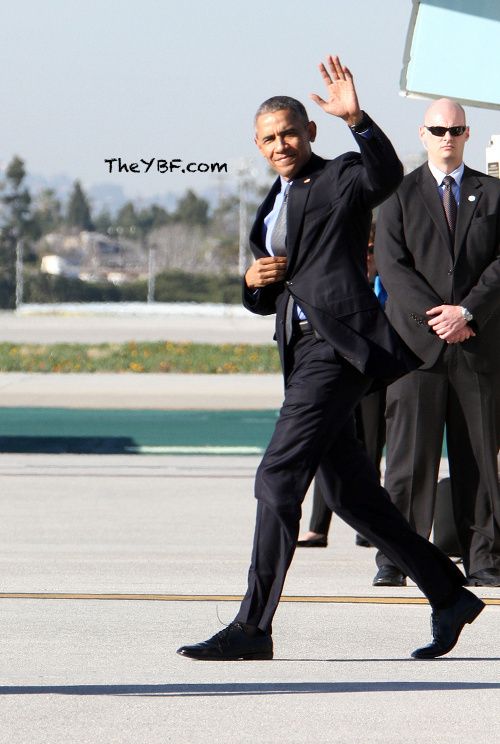 With Valentine's Day right around the corner, President Barack Obama is spreading the love with a saucy message to his wife First Lady Michelle Obama on "The Ellen DeGeneres Show."
Check it inside…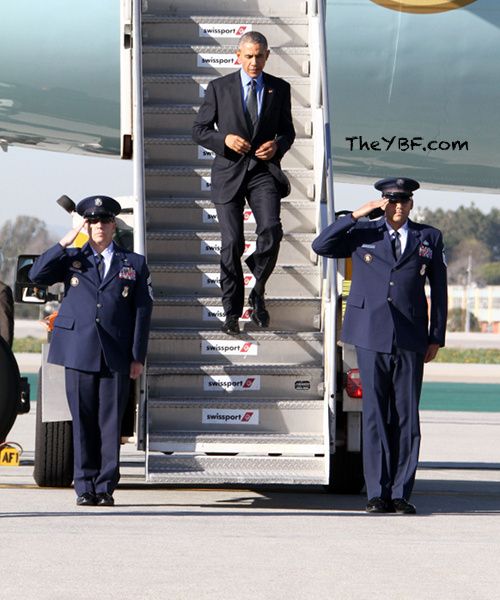 President Barack Obama has jetted from the east coast to the west coast to attend a few Democratic Party events in L.A. But before he got to business, he stopped by The Ellen DeGeneres Show to chop it up with the comedienne about Valentine's Day, his daughters and more.
Unfortunately, POTUS and First Lady Michelle Obama are going to be apart this Valentine's Day (their last one during his presidency). So, Ellen had FLOTUS make a surprise V-Day poem for her husband that was played during his segment. FLOTUS started off saying,
"Roses are red, violets are blue, you are the president and I am your boo!"
Ha!
Well, POTUS had his own poem and love ode to his wife of 23+ years. President O said he was going to deliver the poem to her, but instead, stood in the front of the talk show audience (and America) and professed his love for his health concious wife. He started,
"Somebody call the Situation Room because things are about to get hot!" Ow!! Ok POTUS!
He continues,
"Michelle, this Valentine's Day I'm going to treat you right. I'm going to make you some zucchini bread. Then I'll spread out some veggies on a plate just the way you like them."
President O came with more laughs saying,
"Then I'm going to give you a massage while you watch Ellen's Design Challenge on HGTV. Because I love you so much I Obamacare about you more than you even know. That's right, Obamacares." Hilar!
Then he gets serious and spills his heart out:
"Michelle, I've made a lot of great decisions as president. The best decision I ever made was choosing you. Thanks for putting up with me. I love you."
Aww!!! *tear*
Check it:
Later, he talks about his 17-year-old daughter Malia Obama gearing up for college ("She's just a really smart, capable person and she's ready to make her own way."), supporting the LGBT community ("It's one of the things I'm proudest of.") and more. Peep the clips below:
After appearing on Ellen, President Obama attended a few fundraiser events in L.A. and then enjoyed an off-the-schedule private dinner with a few of his supporters. He linked up with Concussion star Will Smith, DreamWorks Animation CEO Jeffrey Katzenberg and Disney chairman Alan Horn at the Westside hotel for a relaxed dinner kick-back with friends.
To be a fly on the wall…
In movie news, Southside With You, the film that will chronicle the first date between Barack Obama and Michelle LaVaughn Robinson before they hit the White House, is near closing with Miramax and Roadside Attractions in a North American rights deal around $2 million, according to Deadline. In case you missed, check out the first trailer HERE.
The plan is to have it released by the Summer. Who's excited?!
Photos: Pacific Coast News