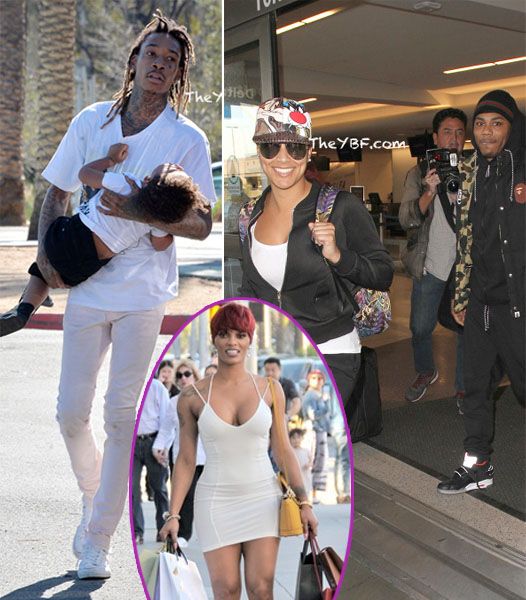 We've got a round up of candids that include Wiz Khalifa on daddy duty with his son Sebastian, Nelly& his girlfriend Miss Jackson touching down in L.A. and Joseline Hernandez shopping it up for Valentine's Day. Pics inside….
Wiz Khalifa dropped his new Khalifa albumlast week, which means he's gearing up to travel all over to promote his new musical offering. Even with a packed schedule, he still makes time for his son Sebastian.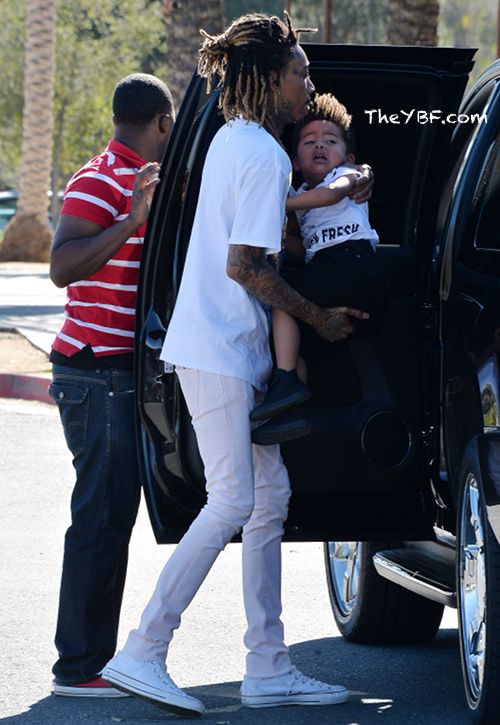 Now that the dust as settled after his Twitter beef with Kanye West, he can focus on more important things. While Bash's mom Amber Rose twerks and parties in Trinidad and Tobago with her bestie Blac Chyna, Wiz and Bash enjoyed a father-son day hanging out in West Hollywood recently.
The Taylor Gang honcho held his baby boy as they made their way to a waiting vehicle. And Bash looked like he wasn't having it.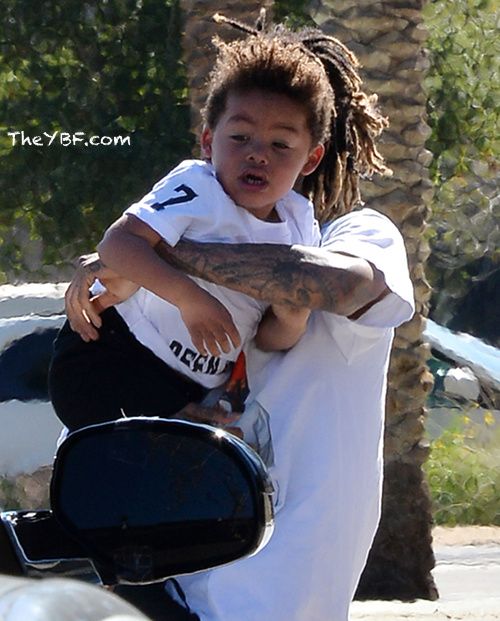 Hey Bash!
Touching down in L.A....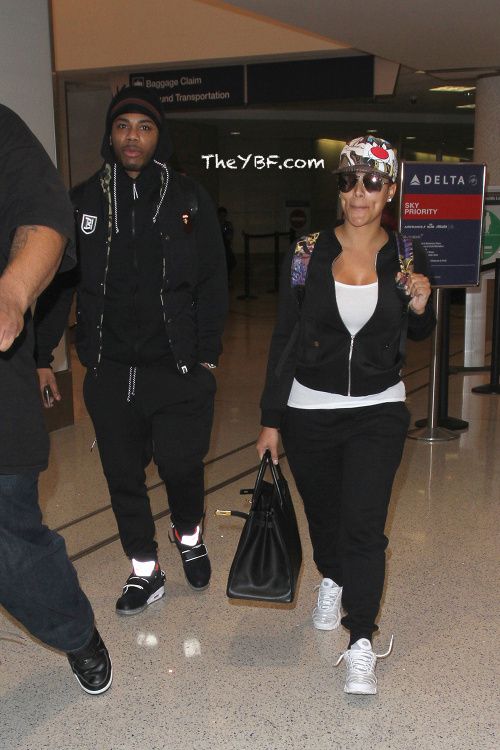 It's about to go down in Hollywood this weekend as many pre-Grammy parties will be popping up all over the city. And Nelly, along with his girlfriend Shantel "Miss Jackson" Jackson, are ready for some fun. The lovebirds jetted to L.A. before all the festivities begin.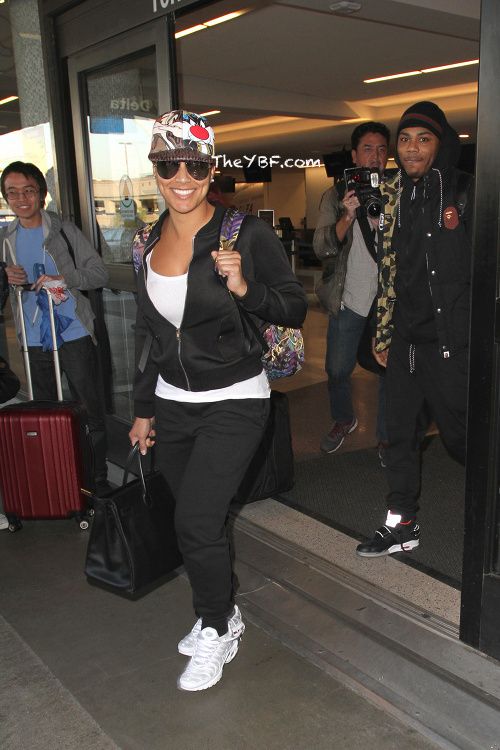 Both decked out in sweats, Miss Jackson was all smiles as she and the "Country Grammar" rapper exited the airport. We're sure we'll be seeing more of these two on the scene this weekend.
Also on the west coast....
"Love & Hip Hop: Atlanta" star Joseline Hernandez is getting ready for Valentine's Day. And she had a whole camera crew in tow to film her buying gifts for her loved ones.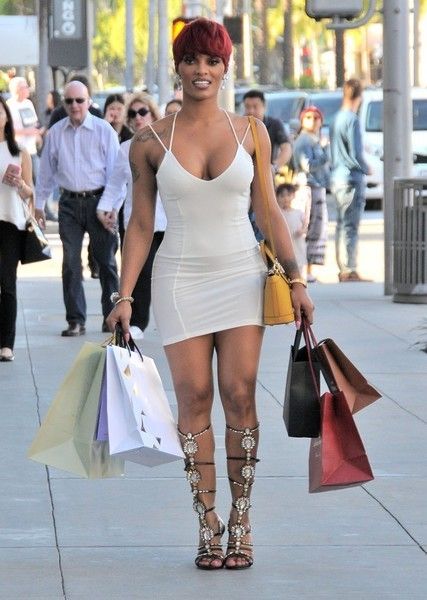 Hmmm…we wonder if she copped a gift for her "husband" Stevie J. They supposedly broke up...AGAIN. Stevie J called her a "hoe" on social media after flicks of Rick Ross and Joseline surfaced where Rozay's hand was all up her thigh. But, with their given track record, they'll likely make up in a few weeks (or days) and act as if all is right with the world.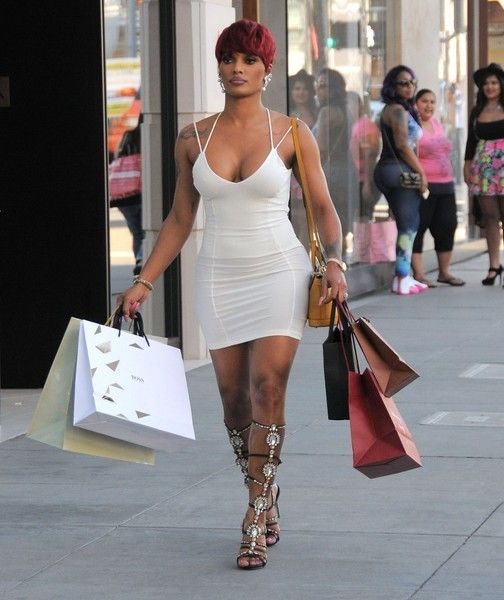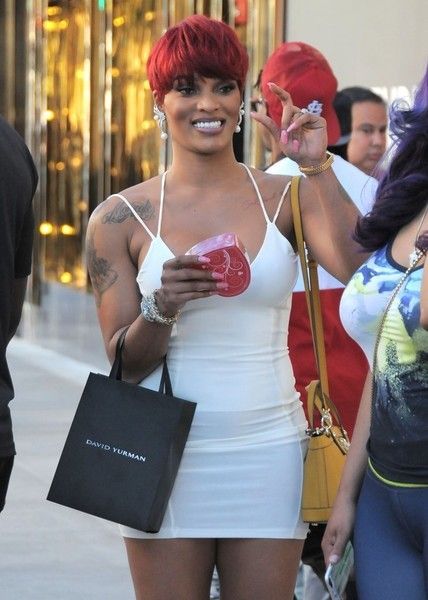 The self-proclaimed Puerto Rican Princess squeezed into the tightest white bodycon dress she could find for her shopping excursion and paired it with a pair of strappy knee-high sandals. Wonder how her feet were feeling afterwards.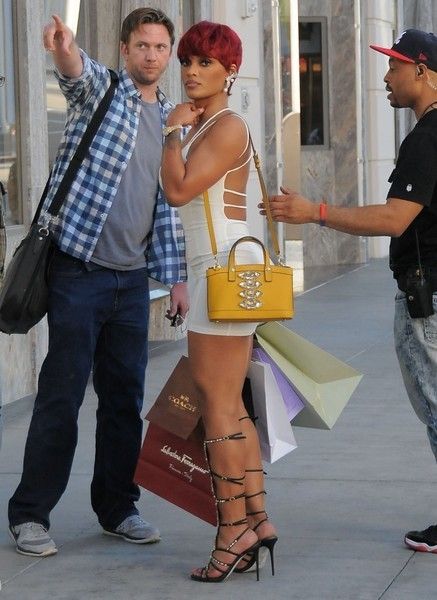 If she and Stevie really did break up, we're sure they will likely run into each other in L.A. this weekend since it's about to be LIT. Let's hope they behave.
Photos: Splash/FameFlynet