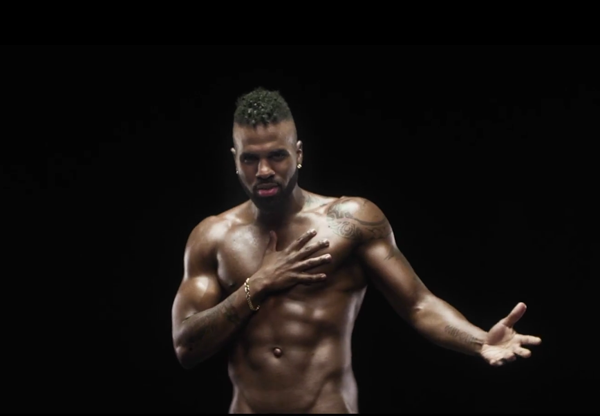 Jason Derulo and K. Michelle heat things up in a brand new video titled "Naked." Peep the sexy video treatment, plus get into T-Pain's new wedding track "Officially Yours" inside…
It's Friday and we have a sexy new video to kick-off your holiday weekend.
R&B singer Jason Derulo turns up the heat in his new video "Naked" where he…gets naked! He's definitely giving us D'Angelo "Untitled (How Does It Feel)" vibes showing off his v-cut with the cameras zooming down as far as possible without putting his man parts on display.
Following their sultry collaboration from his Everything Is 4 album, Jason taps R&B songbird K. Michelle as the love interest in his new clip for his music video directorial debut. She doesn't sing on the track, but she does show off her "ass"ets and lady lumps in the video treatment.
The track is cut from Jason's upcoming mixtape, Experimental. He talks about the mixtape bringing a different sound saying (via press release),
"[This mixtape] is very different than what anybody is used to me doing, which I'm excited about. I think we all have different faces. We're somebody different when we're with our best friend. We're somebody different when we're with our mom. We're somebody different when we're with our siblings. This is just one of my many faces on my mixtape and I'm just excited to share it with everybody, because people have no idea that I have that side."
Peep the sexy clip below:
We feelin' it?
The "Talk Dirty" singer will be performing his new single "Get Ugly" next Thursday, February 18th on "Jimmy Kimmel Live!"
In other new music...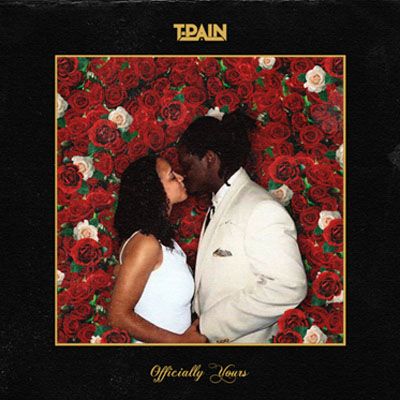 T-Pain is calling all the lovers on his new wedding-inspired single "Officially Yours." If you'll notice, the cover art features a wedding picture from his nuptials to his wife Amber Najm. Outside of talking about past infidelities, this is one of the firs times he has gone public with his wife. We don't hear or see her often.
After performing the single live during the 2015 NPR Upfront concert (a year after his NPR Tiny Desk Concert), fans requested he release the track as a new single and here we are. Just in time for Valentine's Day, the R&B crooner sets the mood with his new ballad. In collaboration with the release of the new track, he also released a lyric video that included fan-submitted wedding videos and pictures from their nuptials.
He chopped it up with Esquire revealing he wrote the track three years ago and only recently rediscovered it.
"It was one that I just had sitting around and I was like, why haven't I done anything with this song," said T-Pain. "It's a great song it just needed some attention."
Check it below:
And there's more that came from. T-Pain is gearing up to release more music in the coming months.
"There's definitely more music coming. I've been holding off to make sure I have the ideal situation for myself and my family," he said. "But it's gonna go from a trickle to a flood."
Nice!