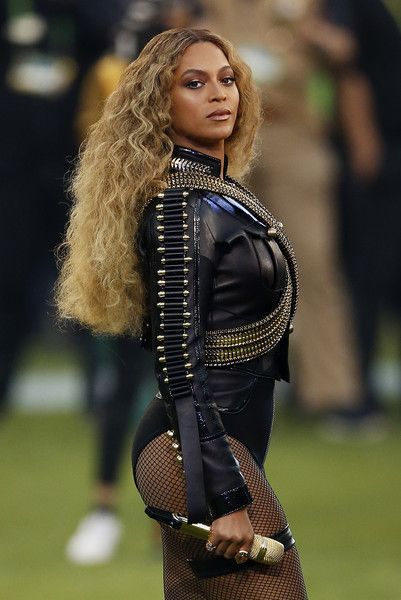 When one of the most powerful living entertainers in the world takes a stance on anything, it's almost guaranteed there will be backlash.  Beyoncé said she seems to cause all this conversation, and here.we.go.  Find out about who's coming for the Queen Bey now inside and how she's upgrading everyone involved....
When Mrs. Carter dropped that "Formation" song and video on Saturday, pretty much sewing up everybody's weekend, it was the line about Red Lobster that went viral instantly.
The married singer said when her puts it down right, she takes his ass to Red Lobster.  Hilariously good.  Unfortunately, Red Lobster didn't cash in on it like we KNOW Whataburger or Burger King's social media would have.
When they did, several hours later, folks were underwhelmed and asked if that was the best they could come up with.  Ha!
"Cheddar Bey Biscuits" has a nice ring to it, don't you think? #Formation@Beyoncepic.twitter.com/QzgVtYAKNo

— Red Lobster (@redlobster) February 7, 2016
Yet and still, the chain said sales were up 33% on Sunday over the previous year.  According to CNN Money:
Red Lobster spokesperson Erica Ettori said the brand was mentioned on Twitter 42,000 times in a single hour and trended for the first time in history.
A similar situation occurred when she randomly shouted out 7-11 in her 2014 song.  Now THAT is influence.
But there's another side to the singer's power and outspokeness she exudes through her art:
When Beyoncé put on that unapologetic AF performance at Super Bowl 50, the Hive was probably salivating while waiting for folks to say something crazy.  So Beyhive, assemble!
There have been plenty of folks coming for Bey's crown, but something tells us that's exactly what she expected.  People are uncomfortable hearing all that unapologetic blackness in her song, then even more uncomfortable seeing it play out on their TV screens on Super Bowl Sunday.  In other words, Beyoncé did her job as an artist.
Still, former New York City Mayor Rudy Giuliani was quick to slam Bey's black pride performance telling FOX News, "I think it was outrageous. The halftime show I thought was ridiculous anyway. I don't know what the heck it was. A bunch of people bouncing around and all strange things. It was terrible."
The fact you, a lawyer and politician, "didn't know" what black berets, black uniforms, black fists, black bands around the leg and the big huge X on your screen were, is B.S.  Or it's white privilege.  Either way, that says more about you, Giuliani, than it does anyone else.  You were damn near a grown man during the black power movement, so acting clueless to prove some point doesn't work in this case.
There's also a boycott being formed for next week in NYC at the NFL Headquarters.  People are in their feelings about the Superbowl halftime show being used as a platform to talk about the current environment in America.
We're hoping and praying the Beygency meets them there and hands out Cheddar Bey Biscuits like Taraji P. Henson handed out those cookies on her way to accept her Golden Globe. #TeamPetty 
We're also waiting for these same critics, like Giuliani, to stop being mad about folks calling attention to injustice and instead, be mad at the injustice itself.  And do something about it.  He can start with the Flint water crisis.  You know, like Bey has.
Meanwhile, Beyoncé is cashing in all these privileged tears at LiveNation offices and the bank as she kicked off The Formation Tour pre-sale today.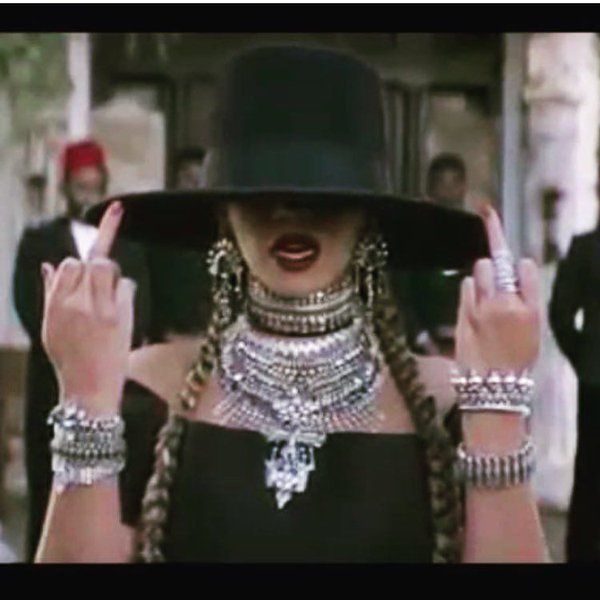 Photos: Beyonce/Getty