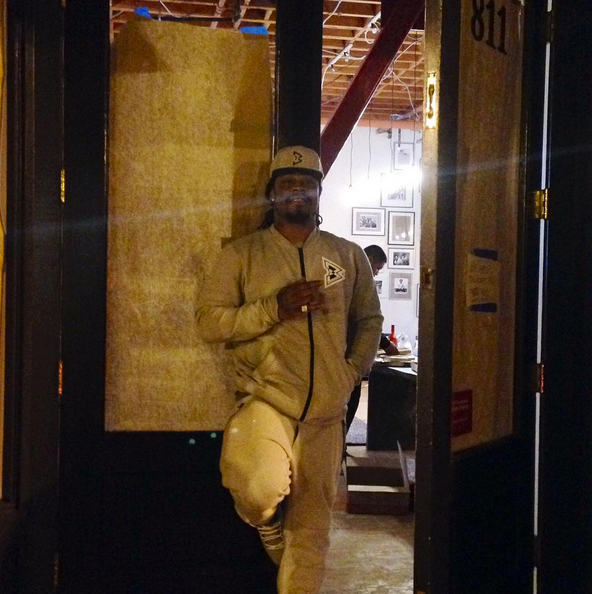 Things are shaking up in the football and basketball world. Superstar running back Marshawn Lynch posted a cryptic message announcing his retirement. Meanwhile, the NY Knicks just fired Derek Fisher as head coach. Deets inside….
Super Bowl 50 brought many exciting, disappointing and shocking moments. And NFLer Marshawn Lynch is adding to the shock factor.
During the fourth quarter of last night's Super Bowl match-up between the Carolina Panthers and the Denver Broncos, Seattle Seahawks running back Marshawn Lynch posted up a cryptic message that seemingly meant he would soon be entering retirement. He tweeted: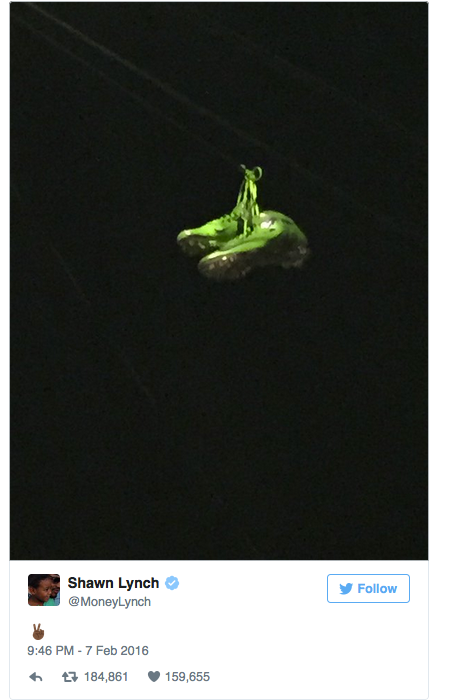 The explosive 29-year-old runningback posted a picture of a pair of green cleats hanging off power lines with the peace emoji in the caption. While that doesn't officially confirm his retirement, his teammates Russell Wilson& Richard Sherman, the Seahawks organization and owner Paul Allen confirmed the news. They tweeted:
Honor playing with one of the best running backs of all time! Going to miss sharing the backfield with you 24... #BeastMode@MoneyLynch

— Russell Wilson (@DangeRussWilson) February 8, 2016
Salute to my guy @MoneyLynch ... It was an honor sharing the field with you.

— Richard Sherman (@RSherman_25) February 8, 2016
#ThankYouBeastModehttps://t.co/kD4CvizhGT

— Seattle Seahawks (@Seahawks) February 8, 2016
@Seahawks Thank you @MoneyLynch for a great career as a Seahawk. So many memorable runs and quakes! #BeastMode !

— Paul Allen (@PaulGAllen) February 8, 2016
Skittles, a brand Mashawn represents, also chimed in:
Three Words. Lifetime. Skittles. Pension. https://t.co/dutrkYNJFF

— Skittles (@Skittles) February 8, 2016
After a tough year due to injuries, he posted up the Twitter message hours after a rumor started circulating that he had told close friends he would be retiring. According to NBC Sports, if he does retire, he could owe the Seahawks $5 million dollars, unless he cut a new deal last year when he re-signed with the team.
Marshawn's mom, Delisa Lynch, also took to social media to send out a heartfelt message to her son saying:
When one door closes God opens another one even better thank you Jesus!!!!! pic.twitter.com/QwB7CYUorT— Delisa Lynch (@MommaLynch24) February 8, 2016
Speaking of new doors opening...
Before he hopped on social media with retirement talk, the Oakland native celebrated the new beginning as a businessman.
Over the weekend, Marshawn opened his first "Beast Mode" retail outlet store in his hometown of Oakland. He had plenty of supporters there like his mom, Oakland mayor Libby Schaaf and many Seahawks fans. Hours before the grand opening, the baller snapped the pic (atop) and captioned, "It's almost time....14 hours until the doors open at the #beastmode store.
Happy to see he thought about life after football.
In other sports news....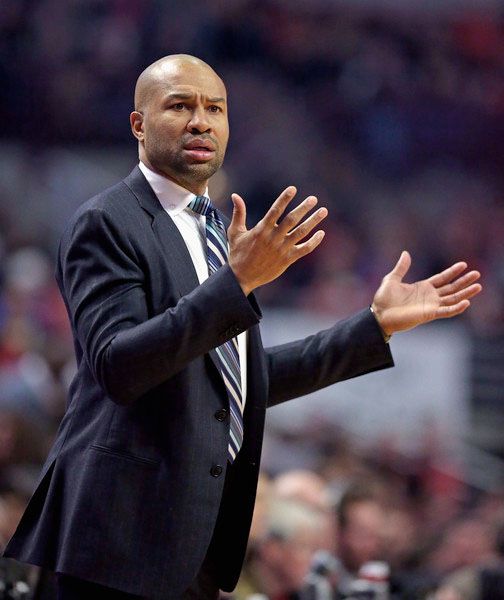 Derek Fisher is out!
The NY Knicks have reportedly fired former NBA star Derek Fisher as their head coach in his second season. And unfortunately, it was clear this would be the future.
The Knicks have lost five straight games and the last NINE of the past 10 games. Sheesh!
ESPN notes the Knicks are 23-31 this season after going 17-65 in Fisher's first season in 2014-15. Ouch! Sources told the sports site the team was convinced Derek had a hard time transitioning from the role of player to coach effectively.
Derek was hired by Knicks team president Phil Jackson, hoping he could help the struggling NBA team. You'lll recall, Phil use to coach Derek on the Lakers back in the day. He ultimately had to make the final decision to fire Derek.
In a statement, the baller turned coach expressed his disappointment, but called it a learning experience. He said,
"This is a very talented team with strong character and I am confident they will succeed. Obviously, I'm disappointed, but have learned an immense amount from this experience and hope to grow from it."
Well, there you have it. Now word from Phil Jackson as of yet. He's reportedly set to address the situation later today.
Photos: Getty/Marshawn's IG