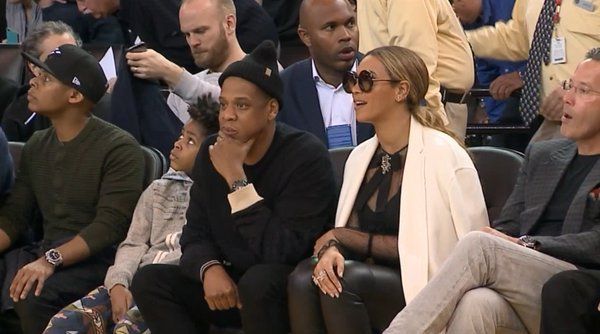 Beyonce and Jay Z went the Warriors game last night looking cool, calm and collected...as if Bey didn't just break the internet a few hours earlier. Pics inside, plus the drama surrounding stealing accusations....
We're not sure if she had her hot sauce in her bag last night, but Bey looked flawless and extra calm as she took in the Warriors vs. Thunder game in the Bay: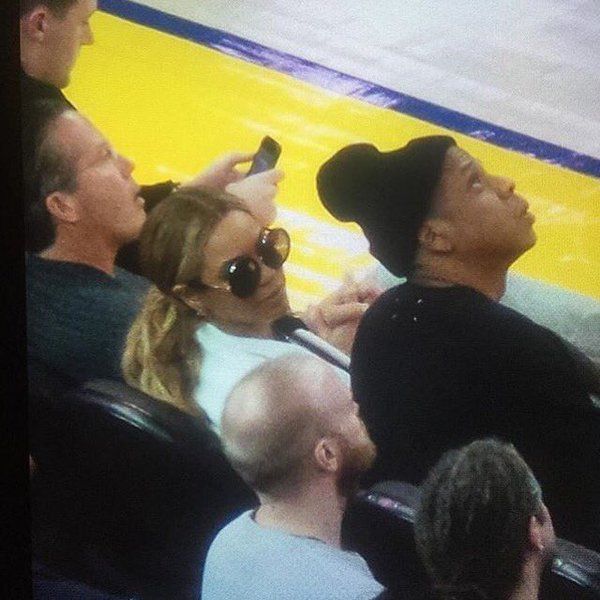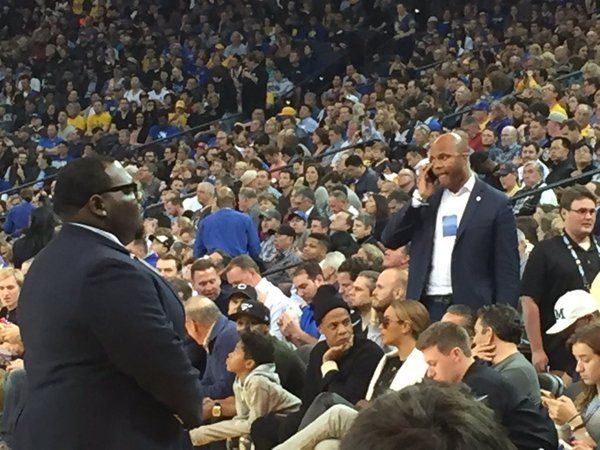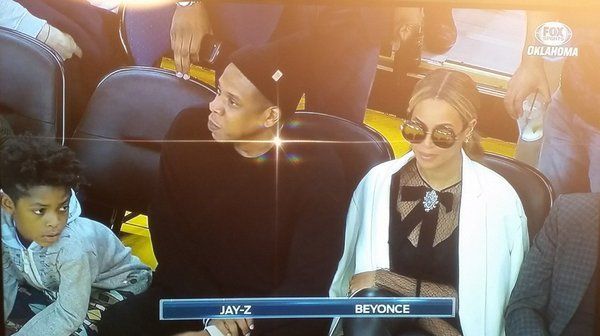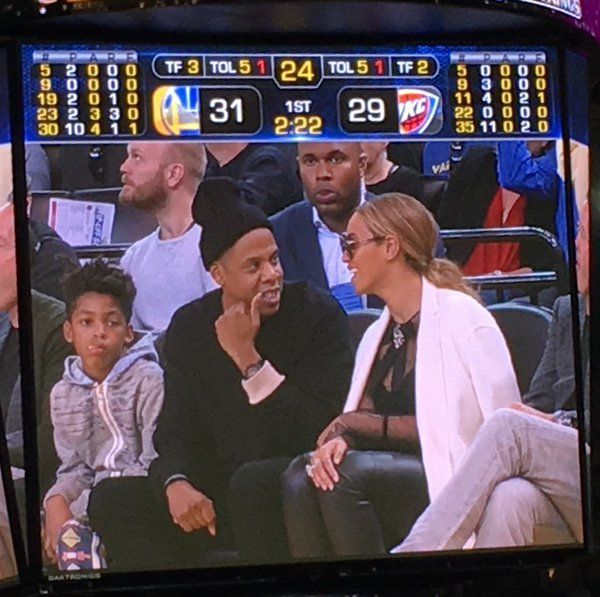 Loving this ponytail and cape blazer.
Bey even took her chicness near the locker rooms to pose it up with a cute group of kids.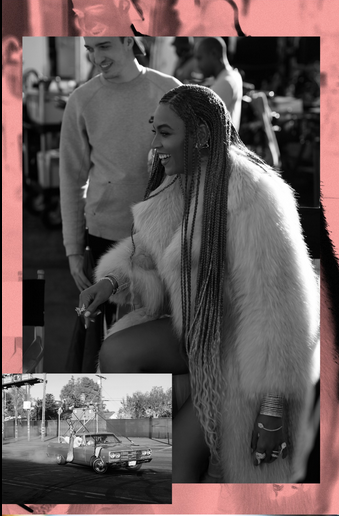 Even though plenty of folks were falling out in Beyzus' name over the new "Formation" video, others were accusing her of stealing (again).
Throughout the video, you see clips of New Orleans and BOUNCE culture and more.  Some of it was taken from a 2013 documentary called BOUNCE by Chris Black.  Needless to say, he was quite pissy yesterday when he noticed his work weaved throughout Bey's new visuals.

Bey's director Melina Matsoukas responded saying:
Must give much love to the beautiful NOLA footage shot and directed by @abteen and @lkeber to make #FORMATION whole.
Some folks didn't think it was enough.  Then Beyonce's camp responded breaking down how they actually did pay to use the footage....to the ACTUAL owners.  The statement read:
"The documentary footage was used with permission and licensed from the owner of the footage. They were given proper compensation. The footage was provided to us by the filmmaker's production company. The filmmaker is listed in the credits for additional photography direction. We are thankful that they granted us permission."
Yahoo! News gave the explanation about what the director may still be a little salty:
Beyoncé's new surprise single is an ode to her Southern background and mother's heritage as a Louisiana creole. While the one filmmaker Black was not impressed, writing, "Why Melina ["Formation" Director] gotta use clips from our doc?!? Was the budget not big enough to spend a week in New Orleans and actually build with the people," his fellow director Abteen Bagheri took a much more professional approach, thanking Beyoncé and Matsoukas for crediting the documentary.

The reason Black is complaining? According to reports, the filmmakers sold their documentary to Sundance Channel, which partnered with the directors to produce the film. So, while the film was properly credited in the music video's official credits, there isn't a specific nod to Black.
Bagheri, however, is credited specifically with "additional photography direction."

While Black has since deleted several of the tweets he fired off Saturday night, some remain. "If you're an artist, always protect your work," he wrote, concluding his very public knee-jerk reaction to the video. "They don't know what you had to sacrifice to create."
So, there you have it.
Photos: Instagram/Twitter/Getty/Beyonce.com