Solange Knowles turned ALL the way up in the streets of New Orleans this week.  It IS Mardi Gras and she WAS the Queen of Muses.  She turned up so much she accidentally threw her wedding ring while tossing out beads.  Chile, get the scoop inside. 
Plus, she gets the key to the Crescent City and rightfully claps back at a NYT writer...
Have YOU seen Solange's wedding ring in the streets of New Orleans?  Or in a tree somewhere?  Because homegirl got caught up in the bead throwing off her Muses Mardi Gras parade float and accidentally tossed her diamond rocks out with the plastic beadery.
Tragic!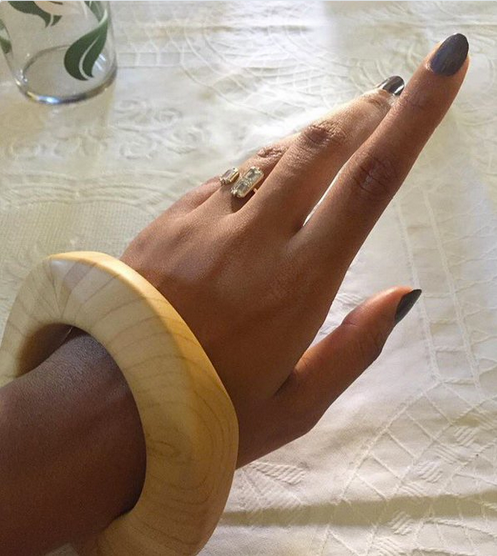 The local New Orleans city website is helping Solo find it by putting out this notice:
Muses posted on its Facebook page that the singer thinks the ring went missing between Toledano and Foucher streets.

There is a reward for the safe return of the ring. The reward is being coordinated with the Krewe of Muses, which can be contacted at info@kreweofmuses.org.
It seems Solo is remembering what's most important though.  She posted this message from her adorable son Julez:
My son said, mom I'm just happy YOU didn't fly off the float, & that your safe, & that you still get to have the love you have. *tears dried Also, I can't put into words how grateful I am to be given the Key to the City! NEW ORLEANS, from the bottom of my soul, I am so thankful. 
Awwww.
Meanwhile, back at the parade, Solange was getting her entire life in this parade float-inspired blue and green Jeremy Scott for Moschino creation: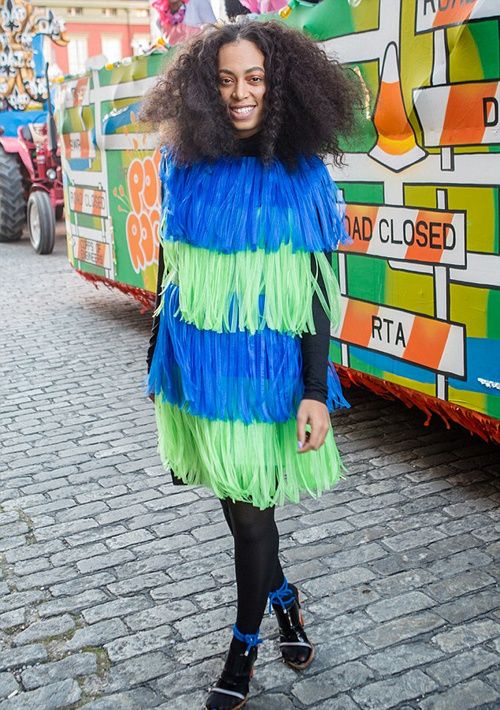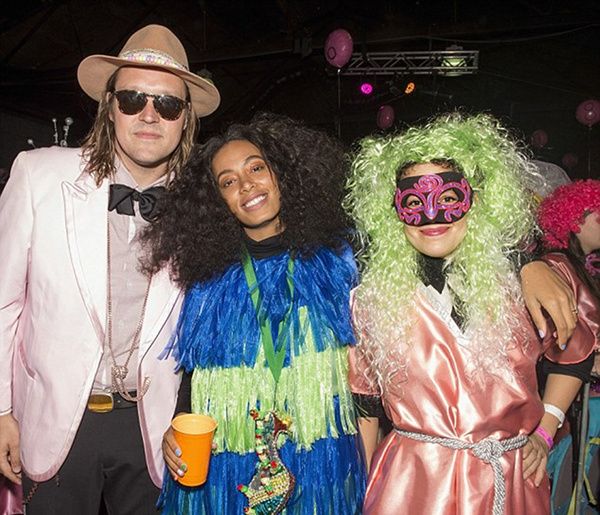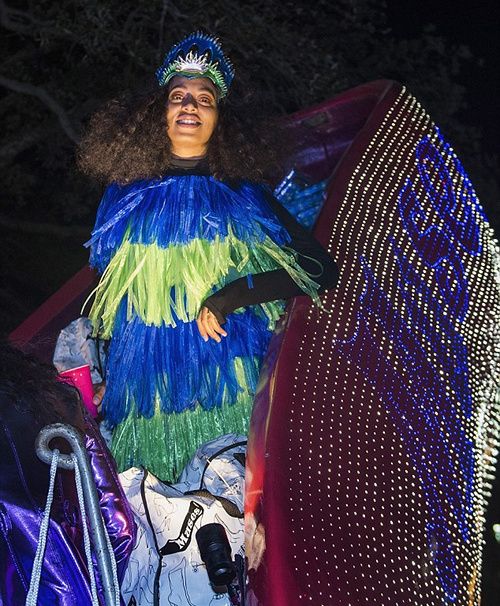 One thing she did walk away with this week, though, is the official key to the city: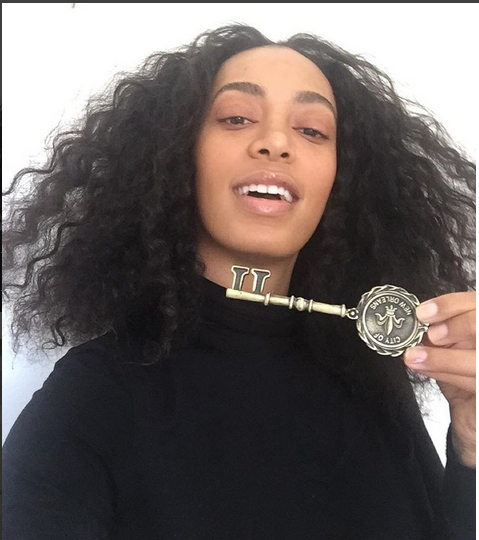 Since the singer/actress has been living in the 504 for a few years now, and often expresses her infatuation an deep connection to the city, it's only right the Mayor and co. reward her for shining a light on the beautiful city.
Solange said:
Truly, truly honored. Playing Cash Money and No Limit all day. Thank you New Orleans for all the love you've shown....Also, I can't put into words how grateful I am to be given the Key to the City!
She continued:
NEW ORLEANS, from the bottom of my soul, I am so thankful. Hoping this key gets me into Leah Chase's kitchen at least 3 times a week Truly an honor. Thanks Mayor Landrieu!
Sweet!
All this comes after she had to read a writer the riot act for attempting to tell a black woman how she should feel when it comes to her plight in surviving the harshness of America.
About three years ago, writer Jon Caramanica came for Solange when she challenged him (and other R&B writers) about not feeling Brandy's album.  Why is she addressing something three years later?  Maybe because her site SaintHeron.com just did a fabulous feature on B Rocka and it could have stirred up some old emotions.
Get more of the back story HERE.
With Jon's words from 2013 in the back of her mind, Solange went end.  And let him know she's not here for his or anyone else's bullsh*t when it comes to telling a black woman what she can and can't feel through her music.
Peep these twets from the bottom up: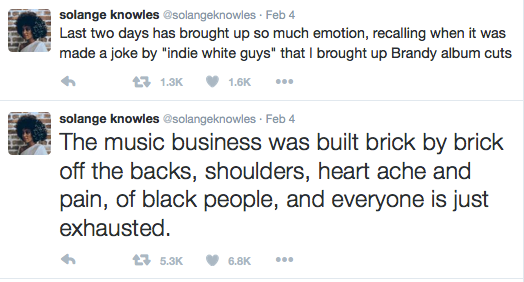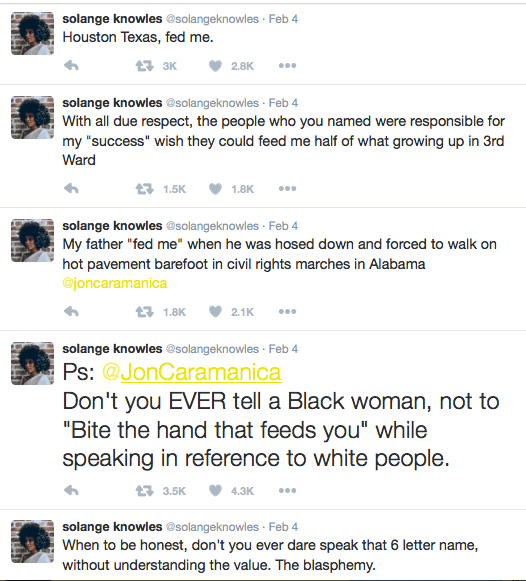 We see no lies.