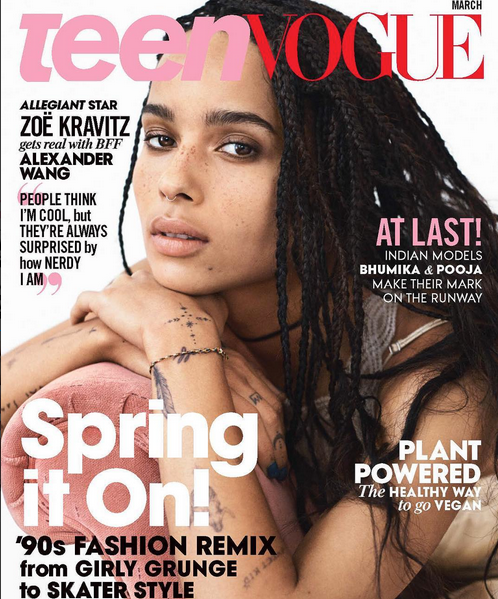 Most of us think Zoe Kravitz is one of the coolest chicks ever.  The Divergent star personifies the hippie-chic genre every day of her life effortlessly, while nabbing some of the most hard-to-get jobs in the business.  Find out what she REALLY thinks about comparisons to her parents, the "black bestie" movie roles, fashion, and more.  Plus, Kendrick Lamar is all over BILLBOARD magazine...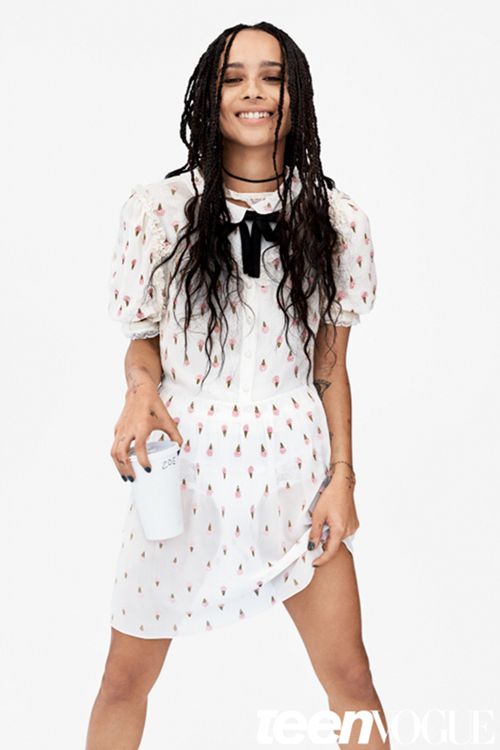 Zoe Kravitz is our cute & eclectic little sister in our heads we love to hang around so we can seem equally cool.  The YBF chick, and heiress to the Hollywood crown via her cool AF parents, is covering the March 2016 issue of Teen Vogue.
The new Calvin Klein model was interviewed by her bestie and former Balenciaga creative director Alexander Wang for the cover story.  Here's our fave highlights:
On comparisons to her parents Lisa Bonet and Leny Kravitz
"I used to get either bitchy or uncomfortable. That came from the insecurity of thinking people were talking to me only because of who my parents are. I'm in a better place now where I'm confident in my work. And I want to be able to talk about them with love. They're cool people — I get it. "
On assumptions she's handed the game because of who her parents are
"My parents didn't become who they are because anything was handed to them, and they didn't raise a child who expected something to be handed to her, either. My mom would have killed me if I'd assumed any kind of privilege. At first I was really adamant about making sure people knew that I was working hard. Things were definitely handed to me a little bit easier, but people were also judging me twice as hard."
On people thinking she's super cool, but she thinks she's actually a nerd
"Whatever that means. Everyone is looking at everyone else to see what's cool. So it's just all about a level of confidence. When anyone sets out to be cool it becomes contrived. Cool just means "I agree with this in this moment. People thought acid-washed was cool, and it wasn't cool — it was cool then. So it really is a moment of acceptance. It's superficial that people think I'm cool because I wear certain clothes and I have tattoos. The funniest part is, when they get to know me, they're always surprised by how nerdy I am."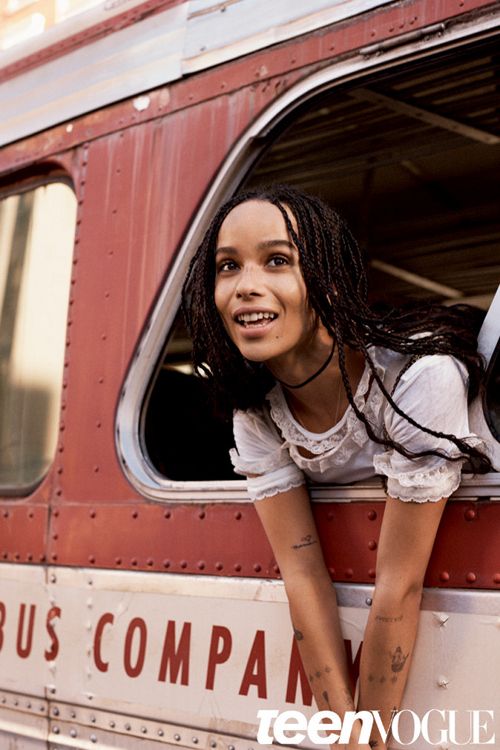 On acting running in her blood
"My mom and grandmother were actresses, and I knew I was going to do this since I was super young. I would put on shows at my grandparents' house and sing "Somewhere Over the Rainbow" in the living room. I was in drama club and chorus, and I knew every word to Grease."
On why she won't be playing the "black best fiend" anytime soon
"Typically white people have the story, and any kind of minority is like adding that pop of red or fun purse or pair of shoes to jazz up an outfit. These people are accents that make things funny, weird, or dramatic....I spent so much of my career saying no to those films. I've seen that movie a million times, and I don't feel right putting that into the world over and over and over again. I'm not going to spend the rest of my life playing some girl's friend or some girl on crack in the projects."
On redefining role model like she wants to
"I'm another human being, floating around out there in the universe, and figuring it out, too. If seeing that brings you comfort, or gives you hope, or makes you feel anything — makes you feel not alone — if that is being a role model, then I'm happy to do that."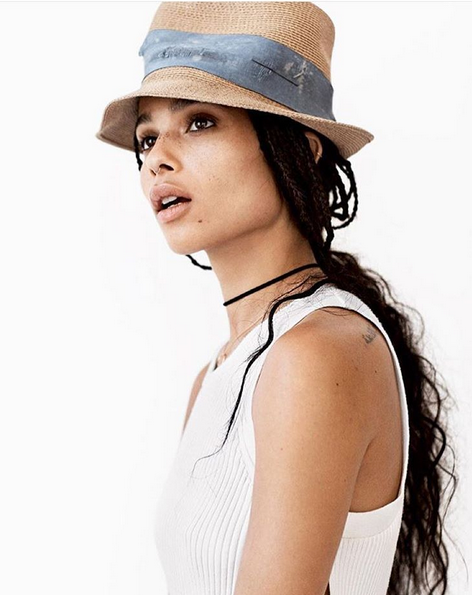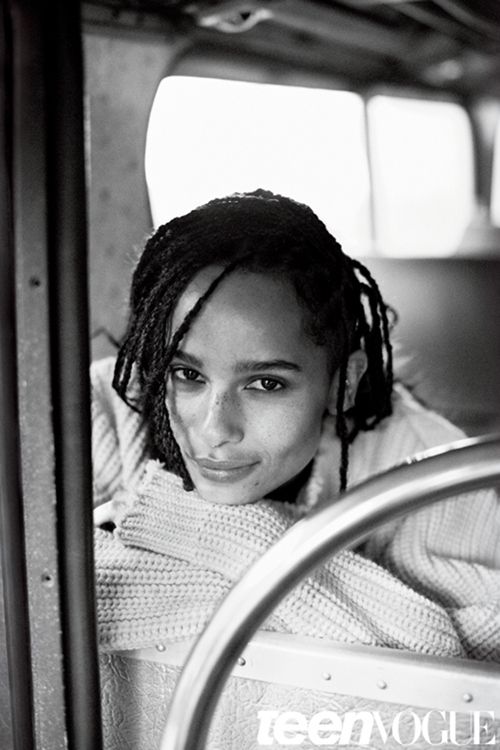 She looks like the spitting image of her mother.  Simply gorgeous.
Check out the prank calls Zoe was up to when she had an hour to kill.
Kendrick Lamar is rocking the cover of Billboard and killing it: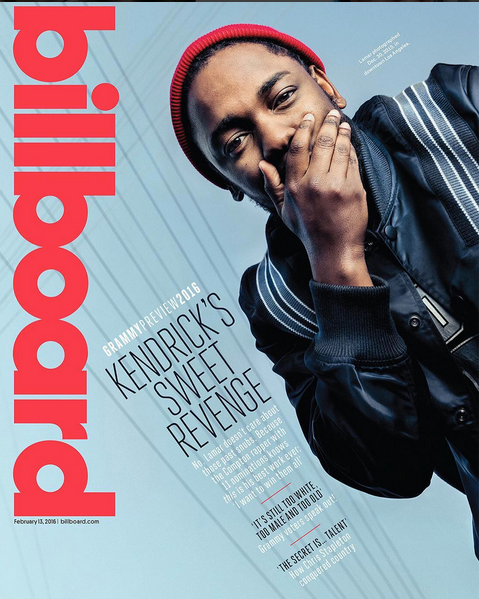 Kendrick told the mag about his To Pimp A Butterfly album:
"The album just had a deeper impact than I expected, because it touched so many homes, and not just in my own community. I guess I'm just speaking words that need to be heard in these times."
And about those Grammy defeats:
"[The Grammy defeats] would have been upsetting to me if I'd known that was my best work, if I had nothing new to offer," he says. "Good Kid, M.A.A.D City is great work, but it's not my best work. To Pimp a Butterfly is great. I'm talking about the connection the record made. Good Kid, M.A.A.D City made a connection. But To Pimp a Butterfly made a bigger connection."
Check out K. Dot talking about the Grammys below: