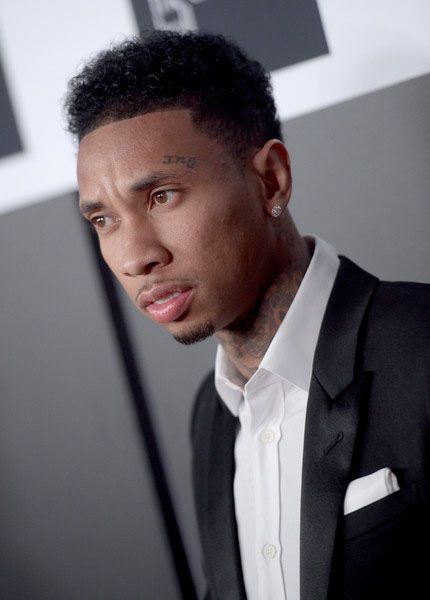 We kinda saw this coming. Tyga believes he's the more responsible parent after Blac Chyna's arrest. And now he wants his visitation with their son King rearranged. Meanwhile, Kanye West is no longer going with the album title #WAVES, but calls it a gospel album with a lot of cursing on it. Umm…yeah. Deets inside….
It was just a matter of time before Tyga pulled the trigger on new paperwork regarding his ex-fiancee and mother of his son Blac Chyna's recent drug arrest.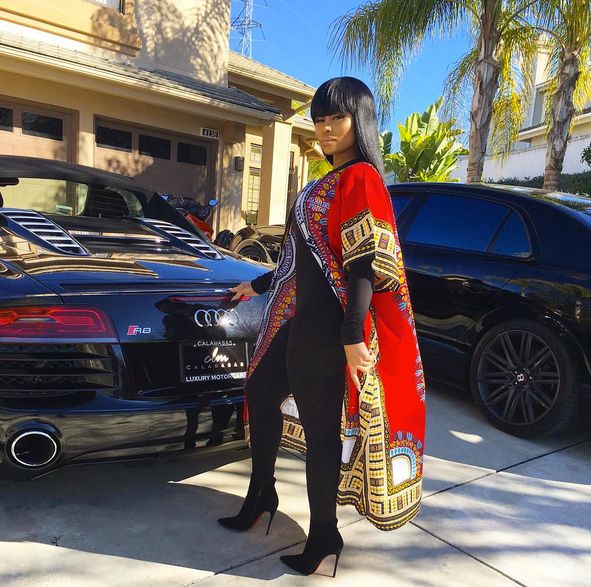 After cops booked and charge Chyna for allegedly being drunk and having ecstasy in her possession, T-Raw wants to use that as evidence that he's the better parent. He has already filed court documents requesting to have their 3-year-old son King during the week and allowing Chyna visitation on the weekends, according to TMZ.
Sources also tell the site that Tyga is well aware Chyna's new boyfriend Rob Kardashian is spending time with his son, but he's not concerned. They say he and Rob are cool and no one could ever replace him as King's father.
Looks like Chyna should lawyer up soon….this could get ugly.
In a new interview...
Kanye West called into Big Boy's Neighborhood radio show to chop it up about his new album and his recent Twitter spat with Wiz Khalifa.
'Ye revealed the title of his album is changing again, but he hasn't decided on a name yet. He's no longer naming his album WAVES and, as of the time of this post, claims it is currently untitled.
He also made claims that his wife Kim Kardashian West's late father Robert Kardashian Sr., who represented OJ Simpson in that infamous murder trial, helped him with the album. He said,
"He's still doing deals for controversial black people from up in heaven."
Oh 'Ye....
As for his wife posting a Twitter poll asking fans what the title of his album should be earlier this week, he said he wanted to get the opinion of his "family" before deciding on a title.
"Yeah, I wanted to get people's opinions on how they felt," he said. "What I've really come to realize about being a celebrity is ... everybody is our family. It's family. If something bad happens, you're gonna hear about it. We love any opportunity we have to involve all of our family in the creative process."
Interesting that he loves the publicity machine when it benefits him, but complains about it all other times.
The "Jesus Walks" rapper then went on to explain that the album is a gospel album, but with a lot of cursing on it. Wait…what? he said,
"This is a gospel album with a whole lot of cursing on it, but it's still a gospel album [laughs]. "It's the gospel, according to 'Ye. It's not exactly what happened in the Bible, but it's a story of this idea of Mary Magdalene becoming Mary."
Oh....k.
'Ye also opens up again about he and Wiz Khalifa squashed their beef after his 17 "Of Alls" Twitter rant. He said his friend Malik Yusef, who is also friends with Wiz, got them on the phone to chop it up. He said he was simply taking up for his wife because he thought Wiz was disrespecting his "family." He just wanted to show he was going to hold his wife and family down and wasn't going to let anyone disrespect them.
Well alright. Take a listen to the full interview above.
Whatever Ye calls his new album, a body of work is expected to drop on Feb. 11th with an album listening party at Madison Square Garden. According to Ye, it's already sold out.
THANK YOU SO MUCH GUYS WE SOLD MADISON SQUARE GARDEN OUT IN 10 MINUTES!!!

— KANYE WEST (@kanyewest) February 4, 2016
We're sure it's going to be over the top, typical 'Ye style. 
Photos: Getty/Chyna's IG