In a new episode of as The Instagram Turns, K. Michelle and Toya Wright are back to dragging each other on social media. Sighs…when will this end? Peep their shade-filled ("bedazzled a** bonnets") postings and K's apology inside….
Chile…
K. Michelle and Toya Wright clearly STILL do NOT like each other. Both of them were with the same man, Memphitz, at one point in time. While neither of them are with him now (Toya and Memphitz are getting a divorce), their disdain for each other is still strong.
After their social media showdown died down, K took to her Instagram to apologize for the ordeal. She said she's human and she makes mistakes, but made it known that "Petty Anna" can/will show up when need be. She posted:
We noticed K said Toya started the spat, but from what we gather, SHE was the one who initiated this round of beef.
Yesterday, The Shade Room shared a post of Toya's cover for her upcoming book "How To Lose A Husband." K hopped in the comments sections posting up a series of laughing emojis. Then Toya responds with, "Glad your [you're] watching #thankyoufortheinspirationK #howtoloseahusband"
K claps back "@toyawright watching you look stupid" then next thing you know all hell breaks loose on their personal accounts.
Peep their back and forth below (that they both have deleted):
We can't lie, this line took us out, "Go hot glue some more rhinestones on some bonnets..."
By the way, K's fans have been flooding Toya's comment sections with little cars since K dubbed her as "Toyota."
Lordt...as you can see the petty levels were very high!
Toya ended with: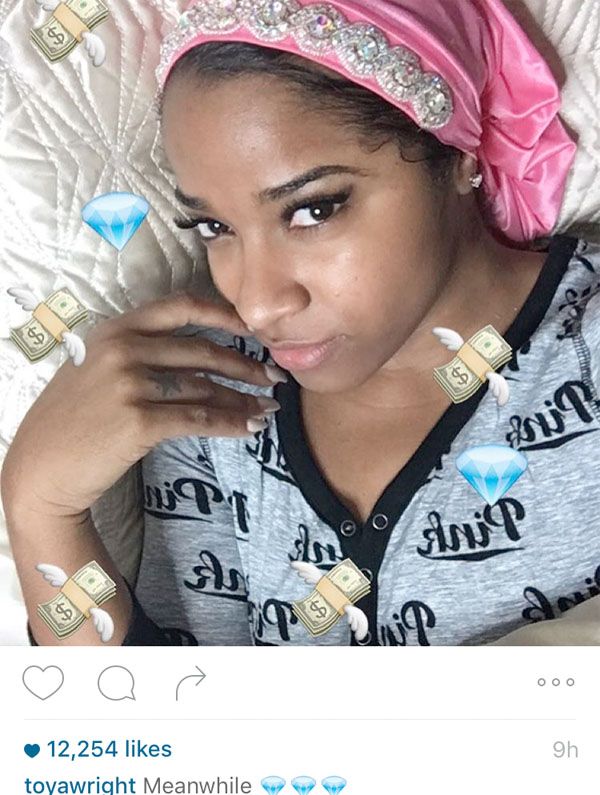 This BEEF needs a fork stuck in it because it's done.
Photos: K's IG/Toya's IG