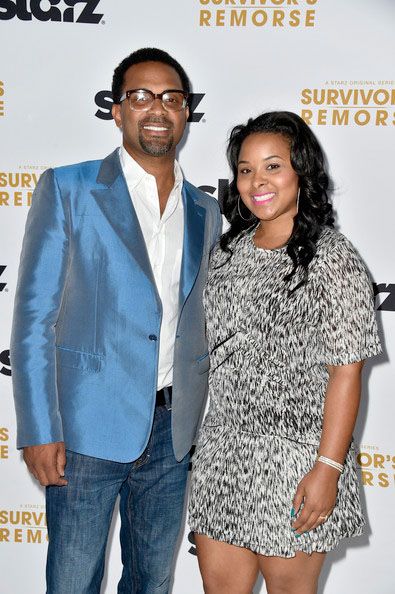 Mike Epps' estranged wife Mechelle Epps is speaking out for the first time since the comedian up and filed for divorce last week. She said she was blind-sided by it all! Deets inside…
Let the divorce drama begin.
We told you comedian Mike Epps filed for divorce from his estranged wife Mechelle Epps just months before their 10-year anniversary. Now, his wife is speaking out for the first time and she claims she had NO idea he wanted to separate.
TMZ photogs caught up with Mechelle at LAX were she revealed she was shocked to learn her estranged husband had filed for divorce.
"It was SHOCKING to me," Mechelle said.
Why? Well she claims they have been acting as a married couple up until last month, which directly contradicts what Mike said in his filings. He claims they were separated since last summer!
"I didn't know we were separated since the summer time," Mechelle continued. "We've been doing everything a couple does up until January. I think when I saw him walking down the streets of NYC with a mysterious girl I think that's what did it."
Chile....
We showed you pics of the "Survivor's Remorse" star grabbing lunch with the mysterious woman Mechelle is referring to in NYC last month, but we assumed she was an assistant or something. Hmph. Wonder if he was all in her DMs too.
Check it:
Sighs to it all….
Photo: Getty