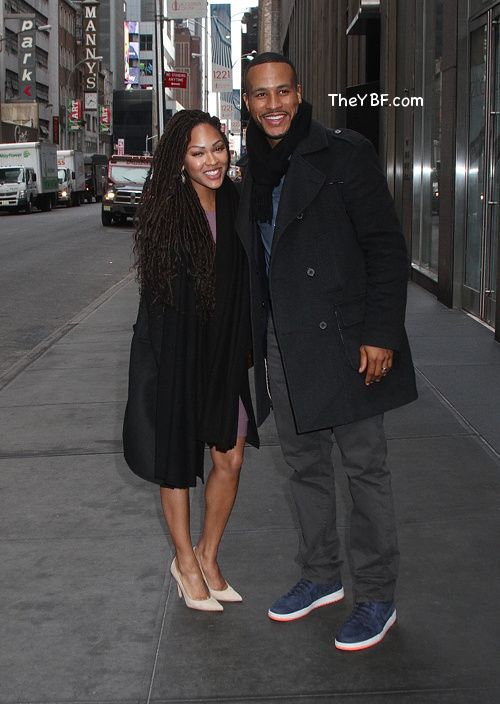 Meagan Good and DeVon Franklin are on a press tour to promote their upcoming book "The Wait." Meanwhile, Blac Chyna got her "Future" tattoo removed, while Tyga was spotted on a dinner date with his girlfriend Kylie Jenner. Pics inside….
One of our fave YBF couples is making media rounds to promote their new relationship book.
New "Code Black" star Meagan Good and her filmmaker/preacher husband DeVon Franklin are in NYC to talk about their upcoming book they co-wrote titled The Wait: A Powerful Practice for Finding the Love of Your Life and the Life You Love, which is expected to hit newsstands tomorrow (Feb. 2nd).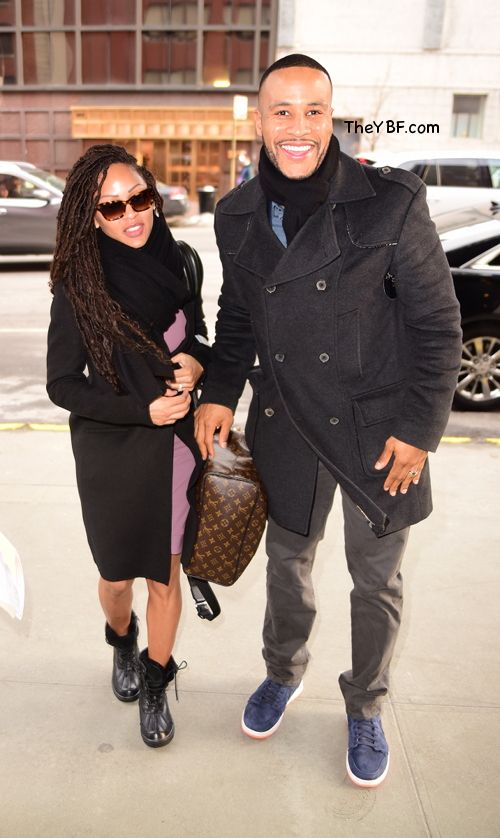 The twosome first hit up "CBS This Morning" to explain why they think abstaining from sex is the key to a successful relationship. DeVon broke down the difference between celibacy and abstinence. He explains celibacy as having a purpose, abstaining from sex with a purpose. Abstinence is just not having sex.
The former "Minority Report" star also addressed those who judged her when she revealed she was waiting to have sex with DeVon until they were married.
So was it worth it? "Yes! It was worth the wait," said Meagan today on the morning show.
Check it:
As they continued their rounds...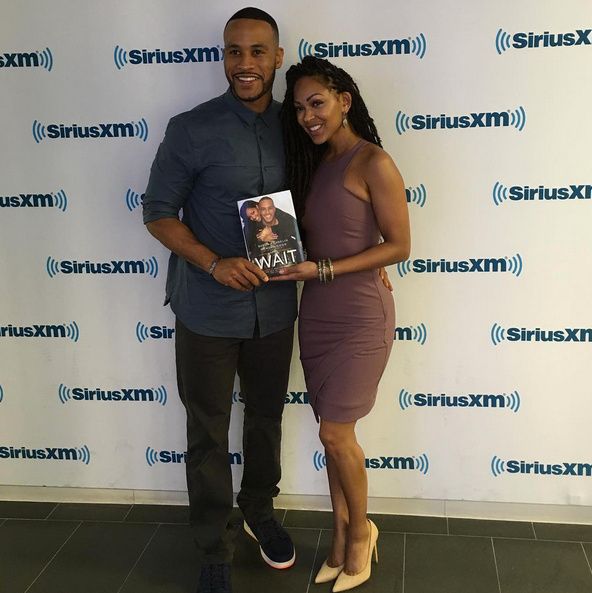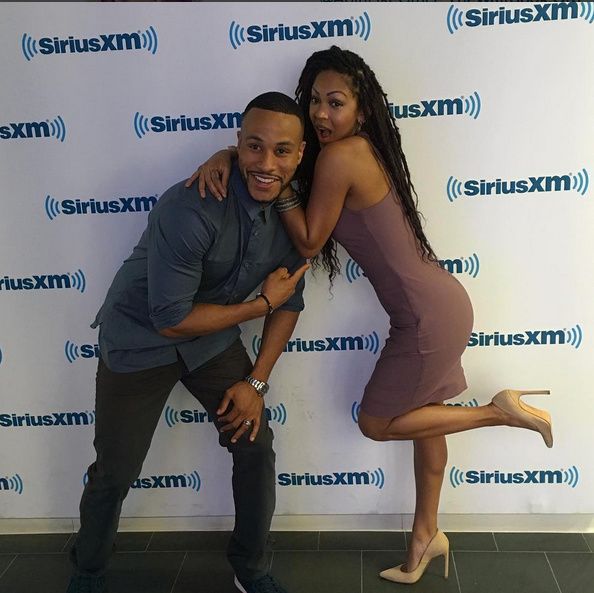 The cute couple hit up Sirius XM to chop it up with Sway Calloway. Love them.
In other news...
So it was REAL!
Blac Chyna nearly shut down the internet last fall after she showed off her new "Future" tattoo (on Ciara's birthday). She then tried to convince us all that it was fake when she had her friends write her name on their hands with Sharpies. But, clearly it was permanent ink.
Today, she shared a SnapChat clip of her having the tattoo removed. We're sure her rumored beau Rob Kardashian is breathing easier now that his girl no longer has another man tatted on her body.
In other coupledom news...
Tyga and his girlfriend Kylie Jenner were spotted on a dinner date in West Hollywood last night. The twosome hit up celeb hotspot Craig's restaurant for some good eats. While T-Raww recently commented on his ex-fiancee Blac Chyna's budding relationship with Rob Kardashian ( "Everybody deserves to be happy"), Kylie has remained mum on the situation.
There she goes hiding her face again, after posting herself every 30 seconds on every one of her social media platforms.
Photos: Splash/Pacific Coast News/Meagan's IG