Looks like model Eva Marcille has a new boo on her arm.  Supposedly.  The former "Top Model" & "Hair Battle" host was spotted having lunch at The Grove in L.A. yesterday grabbing a kiss from a mystery cutie.
Pics inside...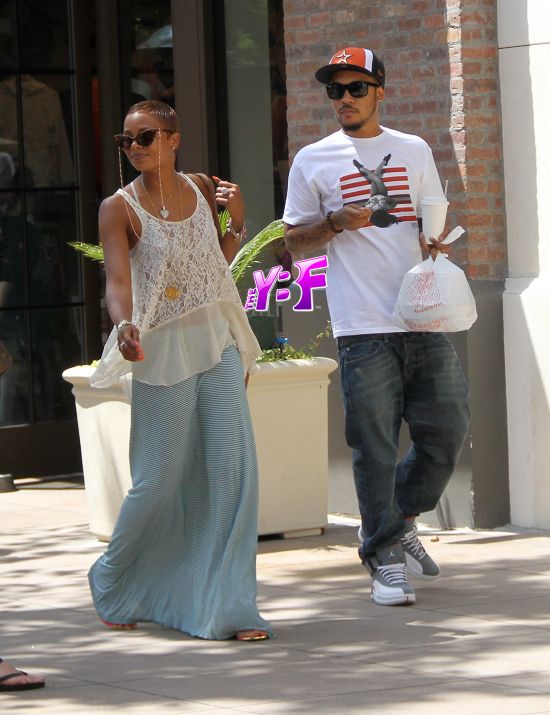 Rocking a lace & sheer-hemmed top with a striped maxi skirt, the pretty 27-year-old model looked relaxed as the twosome left lunch.
Meanwhile, Eva's gearing up for her brand new reality show on the Oxygen channel.   She and her friends recently chatted up The Humor Mill at a red carpet event and gave plenty of details on what this show will and won't be.  Eva said:
"The thing about television is, a lot of things are produced and clearly you have to produce a show, but this type of a show, it gels so well with Reality TV because it's really our lives and us as friends. You see the glitz and glamor of the finished product of what Hollywood gives, but you never really see the true struggle. And I don't mean those that have rich parents or have that big heiress legacy, but those that traveled from across the world, that moved to California, that decided this was gonna be where they made their mark.
And while she says the official name (not the previous names released) cannot yet be released, the temporary title is "The Eva Marcille Project."  Here's the full interview:
Pics via SPLASH