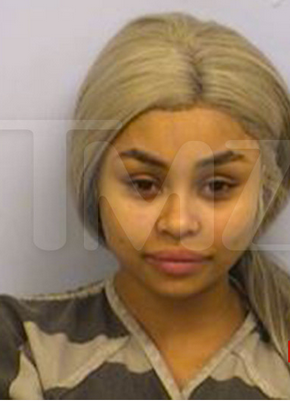 What in the SAM HELL is going on in Hollywood these days?!  An allegedly drunk Blac Chyna was just arrested in Austin after running on a plane and attempting to fight a flight attendant.  This, all after meeting with the Kardashian family sans new boyfriend Rob this morning.  The foolywang details inside...
We're not sure if the "family meeting" this morning drove this girl to knock back mad drinks, but Rob Kardashian's new girlfriend Blac Chyna (government name Angela Renee White) was just arrested for public intoxication AND drug possession.  Her bail is set at $8000.
Chile...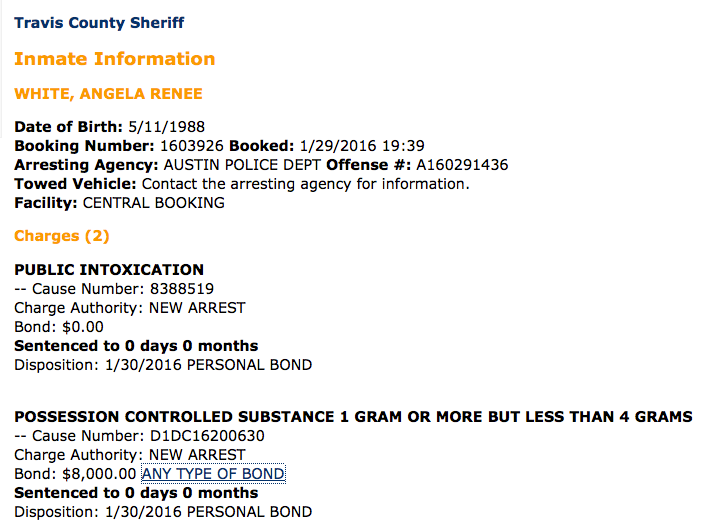 The Austin Police Department already has her mugshot on display after the stripper turned eyelash queen was doing the most on a stopover on her way to London just hours ago.
The 27-year-old baby's mother of Tyga was allegedly drunk and belligerent after hopping off her Delta flight from LAX and changing planes in Austin.  Here's what TMZ says went down:
Chyna was busted in the Austin-Bergstrom International Airport Friday afternoon. Cops tells us, she was on her way to board her connecting flight to London when she started getting loud. She stormed toward the gate, got on the plane and screamed at a flight attendant, "Nasty ass bitch!"  

That was enough for cops ... they got on the plane and arrested her on the spot. 

An eyewitness tells TMZ, Chyna appeared "heavily intoxicated" and was "fighting" with a flight attendant, acting "like a drunken fool." Another eyewitness says, at one point she screamed, "Y'all got no respect for me. I gotta tie my shoes. Let me tie my Yeezys." 
This sounds like a bad reality show, so we can't help but wonder if she and her new boo Rob are trying to get one.
Since Chyna had more than a gram of drugs on her, but less than 4 grams, she was also charged with possession of a controlled substance.  She's still currently in jail.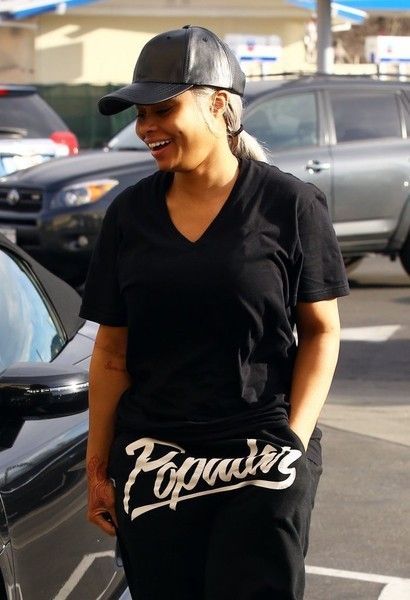 By the way, Chyna met with members of the Kardashian family today in L.A. (above) before she left for the airport.  No word on all that went down, but we do know Chyna and that family have supposedly been at each other's throats all week.
Photos: FameFlynet/Travis County Police Department/TMZ