Malaysia Pargo was spotted out in her colorful waist trainer filming for the upcoming season of "Basketball Wives: L.A." In other news, Aretha Franklin is ready to start a food war with Patti LaBelle (and her sweet potato pies) with her own new food line. Pics and deets inside….
According to "Basketball Wives: L.A." star Malaysia Pargo, being snatched is a major key to life. So, it's only right she keeps that tiny waist cinched as she films for the upcoming 5th season of the hit reality show.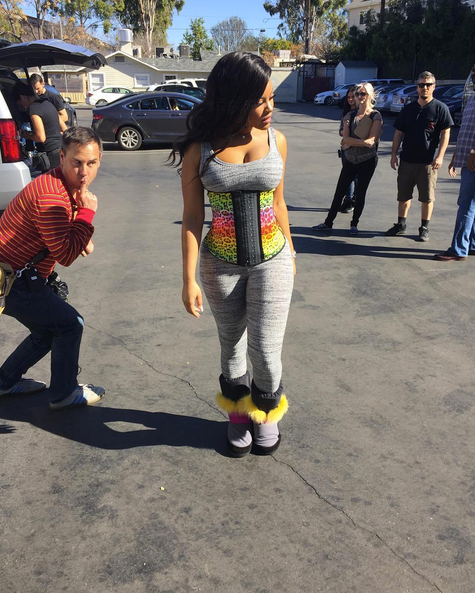 The ex-wife of NBA free agent Jannero Pargo hit the streets of L.A. recently rocking a colorful waist trainer as cameras followed her around. She's clearly about that "waist gang" life….and thirst trap videos. Check it:
Anything to make that dollar.
In other news....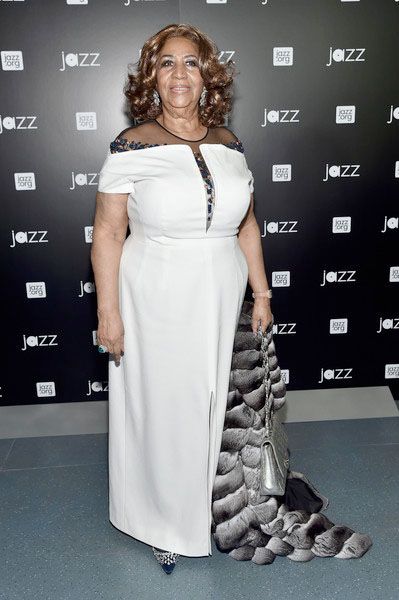 Move over Patti LaBelle! The Queen of Soul is coming for you and your Patti Pies.
Iconic songstress Aretha Franklin is gearing up to launch her own food line. And she's set to take down all of the competition. During an interview with Detriot's Local News 4 Today, Aretha revealed she will be coming out with her own pies, PLUS some of her other famous dishes such as her chili, gumbo and baked chicken and dressing. Yum!
When asked if she has tried any of Patti LaBelle's sweet potato pies, she responded, "No, I haven't. But, Miss Patti is going to have to move that pie to the side!" 
Bloop.
The Grammy Award winning singer said she has already met up with a food group in Phoenix to start developing her line of food. No word yet on a release date.
We wonder if Aretha will find the same success as Patti did after her superfan James Chanel Wright gave her the review of a lifetime. They should host a cook-off to see who would reign supreme. We'd be here for it.
Photos: INF/Getty/Malaysia's IG