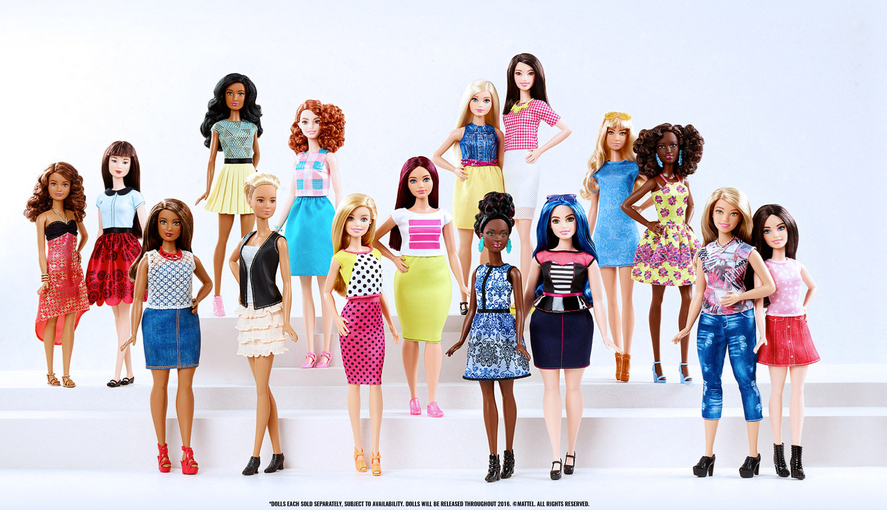 Ok, we're about to start collecting Barbies again like it's the 80's.  Because MATTEL just went and gave the official BARBIE a major makeover, and the new squad of dolls unveiled today is everything.  Deets and pics inside....
Brand new Barbies are hitting shelves all this year.  And it's revolutionizing the BARBIE company. For the first time in its 57 year existence, the original Barbie will now come in a range of options: 4 body types, 7 skin tones, 22 eye colors, 24 hairstyles, and countless on-trend fashions and accessories.
Adorbs!
According to the MATTEL Shop website and its new video, the company is taking its investment in girlhood to a new level.  The website states:
Girls everywhere now have infinitely more ways to play out their stories and spark their imaginations through Barbie. Along with more overall diversity, we proudly add three new body types to our line. Here's a look at why we did this, and the team that made it possible. #TheDollEvolves
This is just the beginning.

From offering products that feature more empowering and imaginative roles to partnering with best in class role models, we believe in girls and their limitless potential.

#YouCanBeAnything
First up, The 2016 Barbie® Fashionistas™ Doll and Spy Squad collections:
Also on deck this spring and summer are collections like Game Developer Career of the Year and President & Vice President.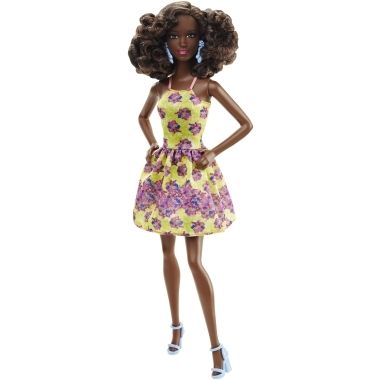 We're obsessed with the poppin' natural hair, the flawless brown skin and adorable outfits.  Well played, Barbie.
Photos: MATTEL