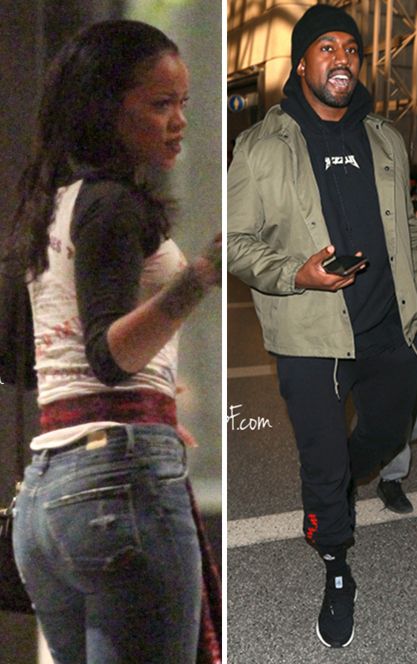 Wednesday was a huge day inside the Roc Nation camp.  Rihanna was chillin' around her L.A. hotel having fun with friends right before her new album was released.  Plus Kanye West refused to explain himself to the paparazzi after that Wiz Khalifa beef, then he got straight on his Gemini flip-the-script ish.  Pics inside...
So, after that epic Twitter meltdown from Kanye that lead to him once again disrespecting his ex Amber Rose (and her baby and ex husband Wiz Khalifa), 'Ye jetted to the airport to fly out of L.A.
Paparazzi flocked to him to find out WTF was up with him, of course, but he wasn't here for it.  He went off about "already saying what he had to say."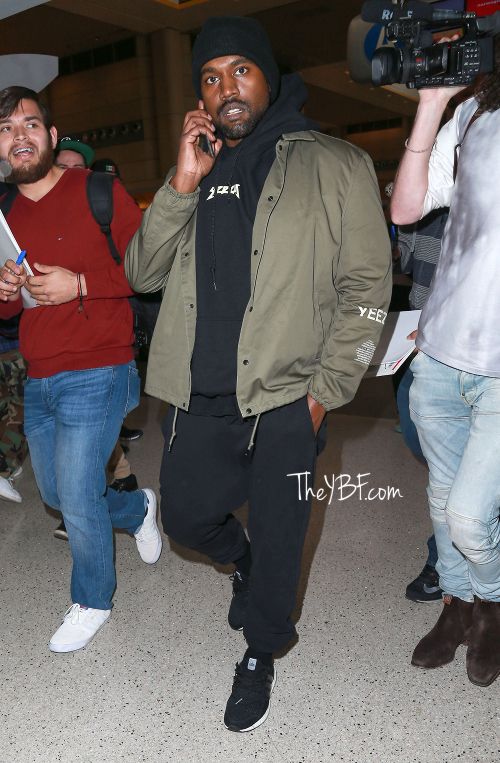 He had THAT look...that same look from when he previously beat down a paparazzi videographer.  But randomly, something made him flip the switch and then he became the most polite guy on earth.
True Gemini ish.  Check out the run-in below:
Elsewhere in L.A.: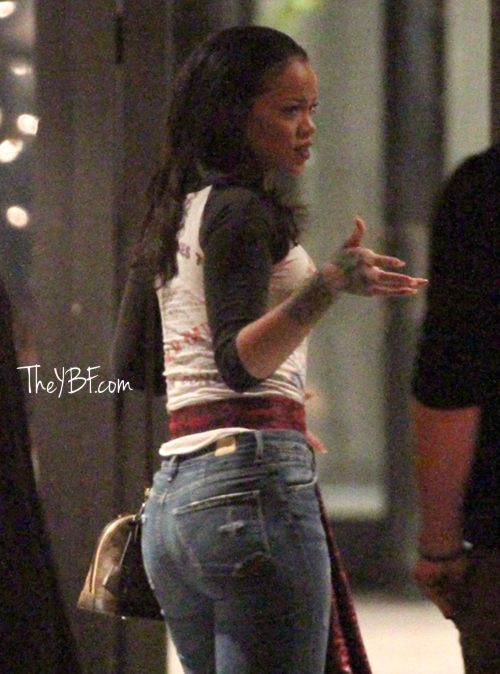 Right before Rihanna's Anti album embarked on its surprise (and slightly messy) release late Wednesday night, she was spotted kicking back in a t-shirt and jeans at her L.A. hotel, the Sunset Marquis.  She looked to be joking around with her security and hugging friends good bye before leaving.
It also looks like Ri will also be making some type of guest appearance at this year's GRAMMYS.  So, have you copped Anti yet?  Thoughts?
Photos: Fame/Flynet