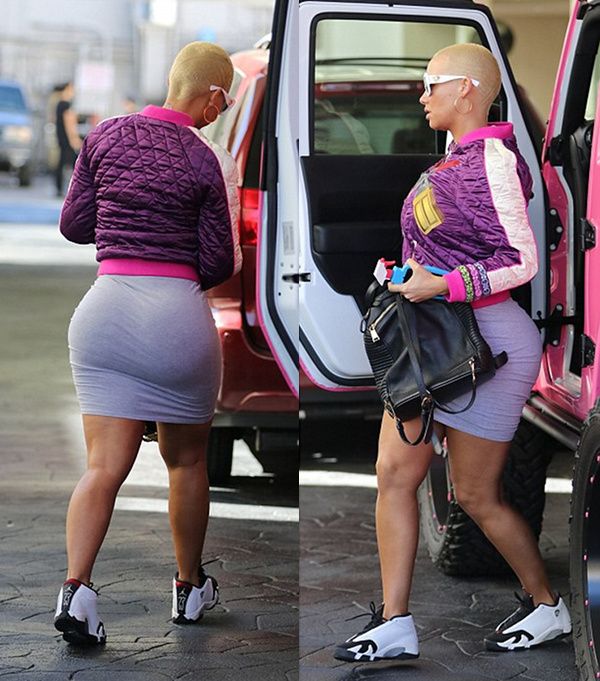 On the move!  Amber Rose had an interesting trip with her frenemies' exes, plus Marlon Wayanas and Steve Harvey making their rounds on both coasts....
Well, this is interesting.  A couple days ago, Amber Rose randomly followed Scott Disick on Instagram.  If you're keeping up wiith the Kardashian sisters' track record with men, you know both Scott and French Montana are exes of Khloe and Kourtney Kardashian. 
So earlier this week, Amber was spotted hopping off a private jet from Vegas, and back into L.A., after partying alongside both guys: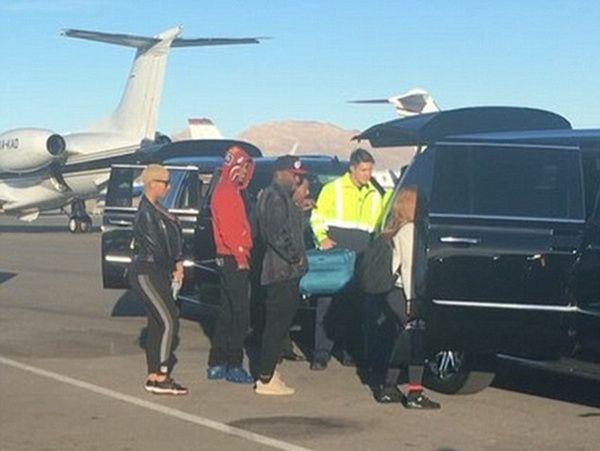 The person who posted a video these snaps were taken from also traveled with French TO Vegas.  Hmmm.  This all comes around the same time Amber friended Scot on social media. Petty?  Maybe.   Especially given the bitter taste Amber and her bestie Blac Chyna put in the mouths of Khloe and Kim after that epic Twitter fight happened last year over Tyga.
Amber's rep says nothing is going on though, she simply "respects" Scott as a business man.  Hmph.                                                                                                                      
Over in L.A.: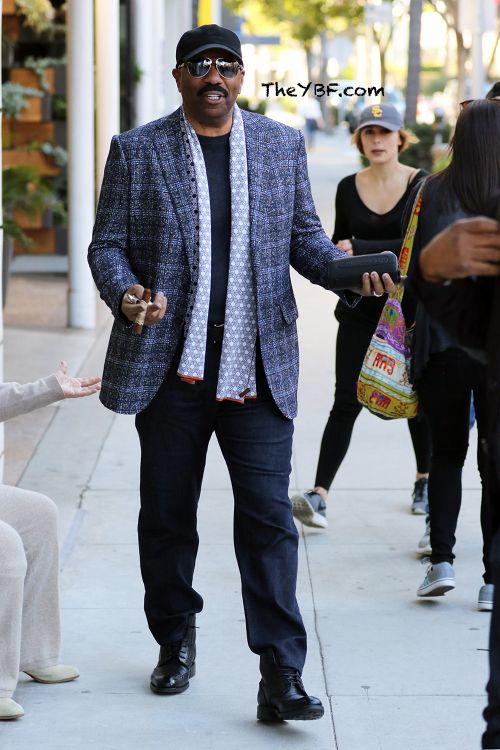 Steve Harvey smoked his cigar while in the streets of L.A.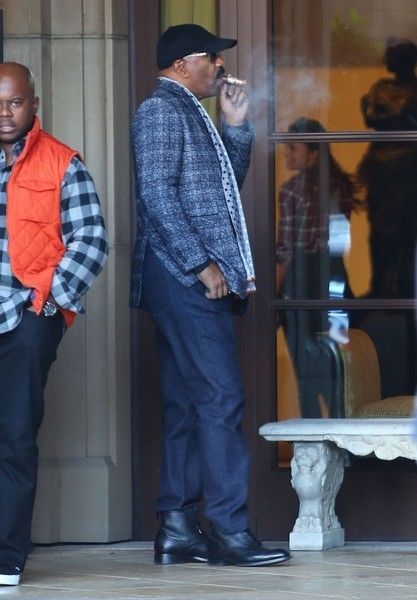 The talk show and game show host has been totally living the good life. Much deserved.
And John and Chrissy Teigen tiptoed out into the streets of NYC for a night out.  Ice and snow were covering the ground after the big storm earlier this week, but the pregnant Chrissy had some help to avoid wiping out: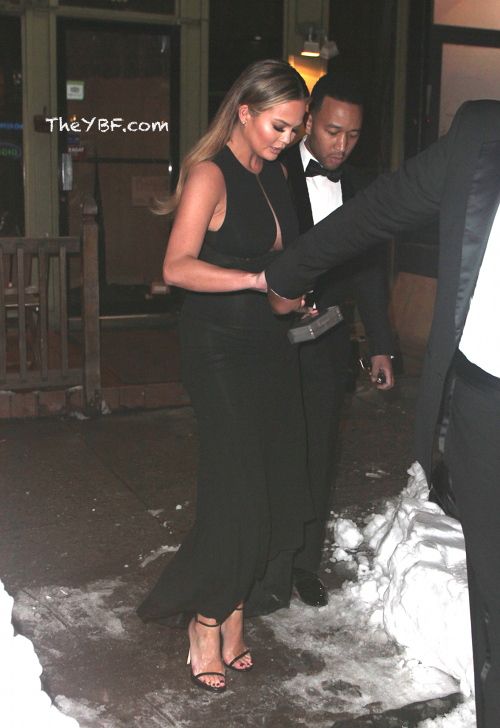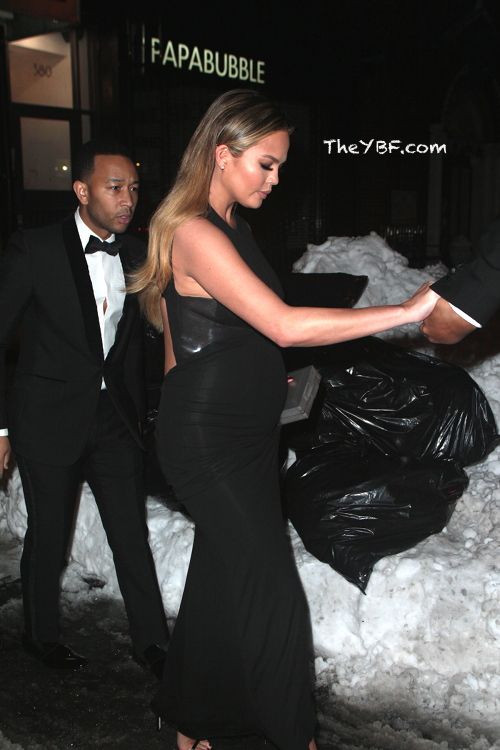 Also out in NYC: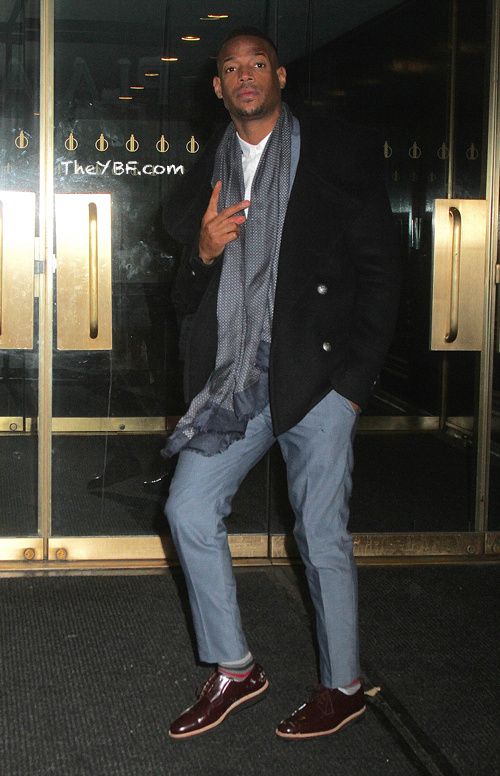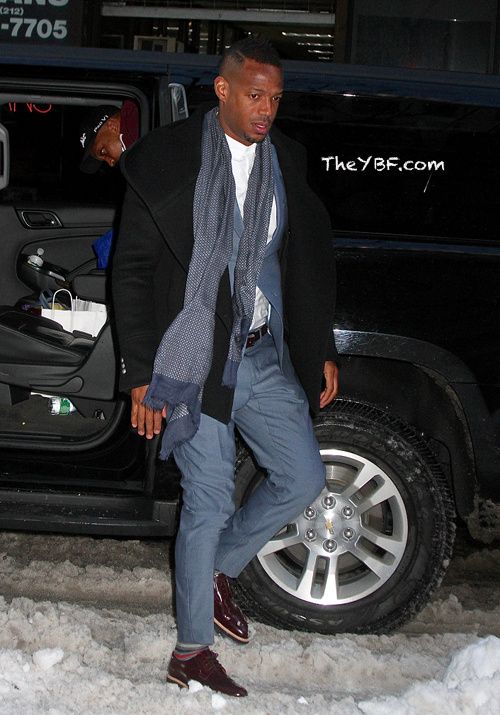 Marlon Wayans is on the promo trail for his new parody film 50 Shades of Black.  And the snow wasn't stopping him from chasing his coin yesterday.
He stopped by Power 105 host Angela Yee's Lip Service recently to chat with the hosts about anything and everything s-e-x.  Get all the nastiness from Marlon's experiece with golden showers to his expert opinion on how to please a woman in bed.  We gotta say, we were impressed.
Photos: Splash