Push through then Monica!  The hot mom and wife is serving fire and fashion for UPTOWN magazine's brand new cover and spread.  Get the pics, plus what she says about this fashion thing being old news to her ("I've been there, done that"), inside....
Powerhouse singer Monica rarely flosses her goodies for the masses, but when she does, she keeps it classy and pretty damn sexy.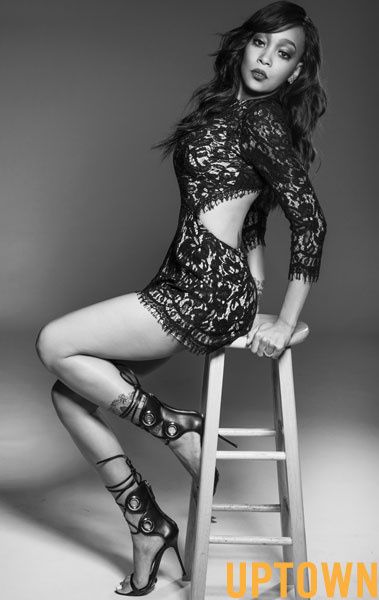 Yes ma'am!
The 35-year-old mother of three (plus stepmom of Shannon Brown, Jr.) flossed in sexy lace and cut-out looks for her cover and spread for UPTOWN magazine.  We're sure her NBA husband Shannon Brown loved every bit of it.
In the cover story, our original fave homegirl is opening up about having a hustler's ambition, being Karl Lagerfeld's muse pre-Instagram, why she's so guarded, and where her 'Miss Thang' moniker originated. 
Here are the highlights:
Monica on being guarded: "People wouldn't really be able to imagine the things I've seen and been through. My talent has always been there, along with the spiritual foundation my mother laid, but there was always another side, a side that belonged to the streets. When my parents divorced, I became two different people." 

Monica on being Karl Lagerfeld's muse: "I've been there and done that. I remember speaking with Karl and him telling me what 'we' were going to wear, and what his thoughts for me were. I've had moments that some [will not recognize] because social media wasn't a thing back then. They weren't done for the 'Gram, but that doesn't mean they didn't happen."

Monica on her "Miss Thang" moniker: "Dallas [Austin] would bring producers in the studio to play records for me and I'd be quick to say 'No' if I didn't feel it. I knew who I was and what I wanted to say. That's where 'Miss Thang' came from. He'd say, 'Miss Thang don't like it!' ... Please don't get me wrong, I will get someone together, quickly. You will not come at me wrong without repercussions."

Monica on triumphing over tragedy: "As I think back over everything I've accomplished in my career—the awards, opportunities and exposure are all there, of course. But, what gives me unspeakable joy is the fact that I've touched countless women, and some young men, along the way with my music and my message. To know that I was helping to save lives while feeling like my own was in the process of ending, means more than any manufactured victory ever could."

Monica on being labeled the "underdog": "I know people have called me the underdog. I was even told the kiss of death would be the four years I took off after the birth of my boys. I've executed my career exactly how I've wanted to and that's the most important thing. And if I am an underdog because I've chosen to put my family first, to be guided by my spirituality or allow true love to be my solace, then so be it."

 
More of Mo's hot pics, shot by Drexina Nelson and styled by Shun Melson: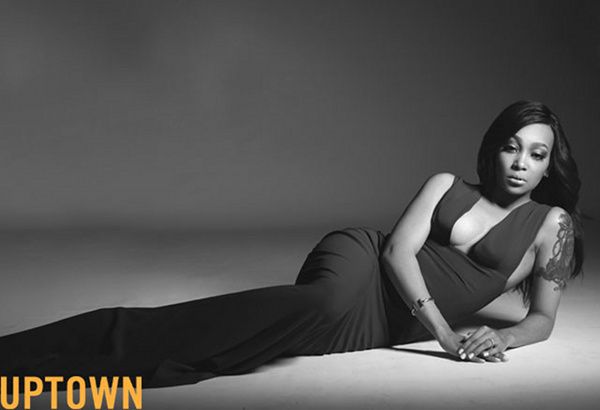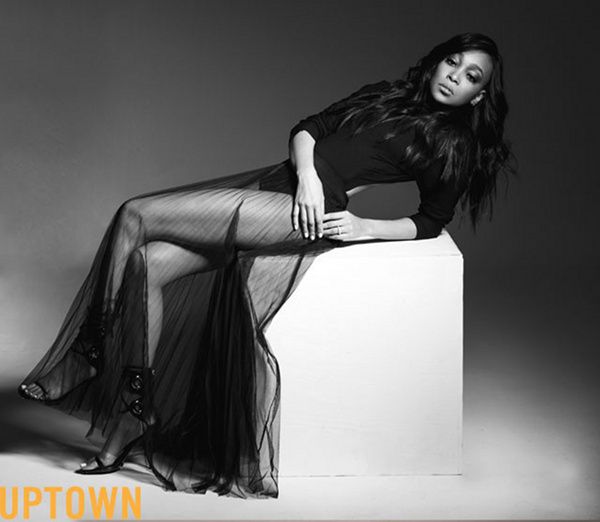 Get the full cover story on the "Just Right For Me" singer over at UPTOWN.
EXTRAS:
1.  R. Kelly sang his life story in 45 minutes for GQ magazine HERE.  If you don't have time for that (like, really, who does?), here's the abridged version.