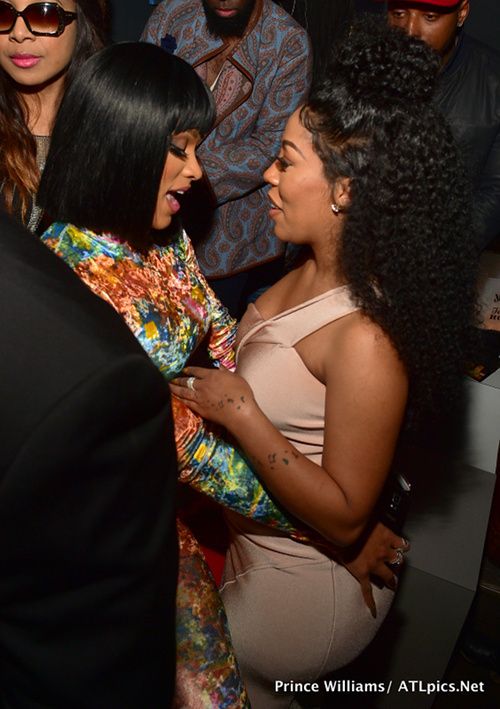 Joseline Hernandez could hardly keep her hands off K. Michelle's smaller sized "ass"ets during the season 2 premiere party of the R&B singer's reality show "K. Michelle: My Life." Peep their party pics inside…
"Love & Hip Hop: Atlanta" stars and friends K. Michelle and Joseline Hernandez have both nabbed their own spin-offs, both of which premiered on VH1 last night. Joseline and her hubby Stevie J are taking over L.A….and so is K on the 2nd season of her reality show "K. Michelle: My Life."
Last night, K, in collaboration with spirit brand Jack Daniels, hosted a viewing party at M Bar in Atlanta to kick-off the new season of her show. And her close friend Joseline came out to help her celebrate.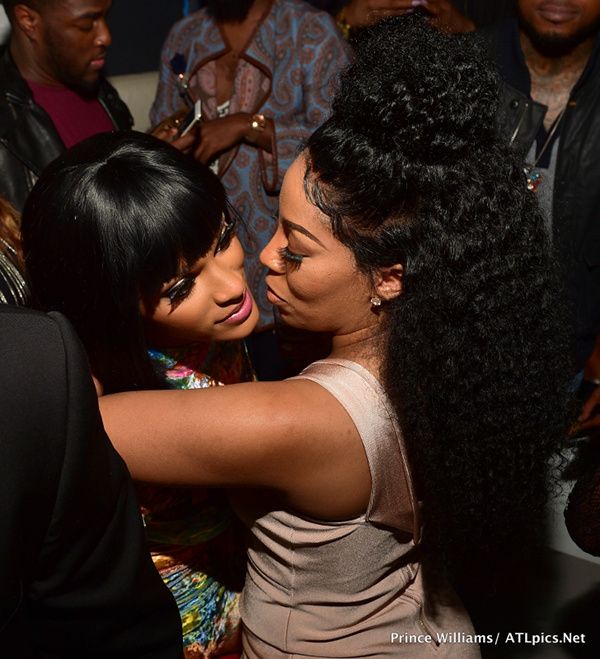 The spirits must have been flowing because K and Joseline got extra close while out on the dance floor. The Puerto Rican princess could hardly keep her hands off of K's newly deflated "ass"ets. We know Joseline is about that life...but is K?
Chick is looking these days.
Before getting close with Joseline on the dance floor: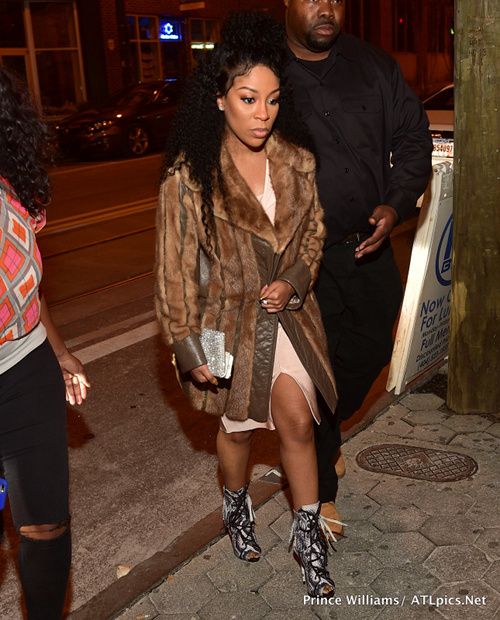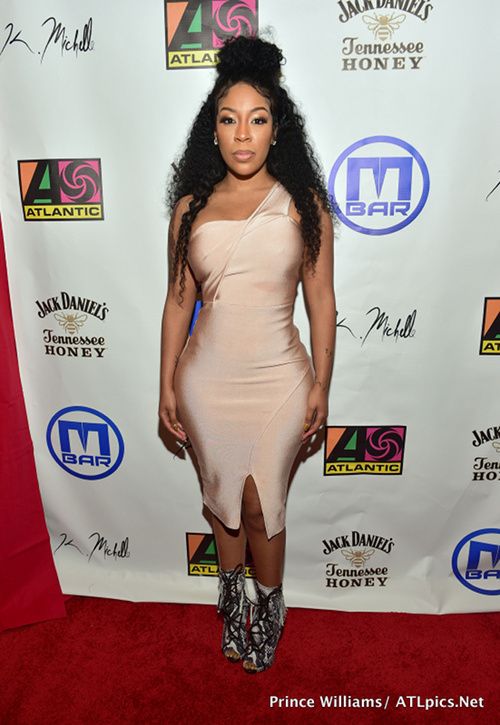 The "V.S.O.P." singer rolled up to the M Bar in a fur coat to keep warm before stripping down to a hip hugging bodycon dress that accentuated her curvaceous bod.
The "Love Em All" singer has plenty to celebrate along with the new season of her reality show. She recently confirmed she will be returning for another season of "Love & Hip Hop: Atlanta" and she's also gearing up to release her third studio album in March.
K's "LAHH: ATL" co-star and friend turned heads when she walked up in the building. Chick rocked a colorful heavily printed bodysuit that put her curves on display.  We gotta admit, we're liking this new style of Jos'.  Yes, it's still loud.  But more polished -- relatively -- and still her.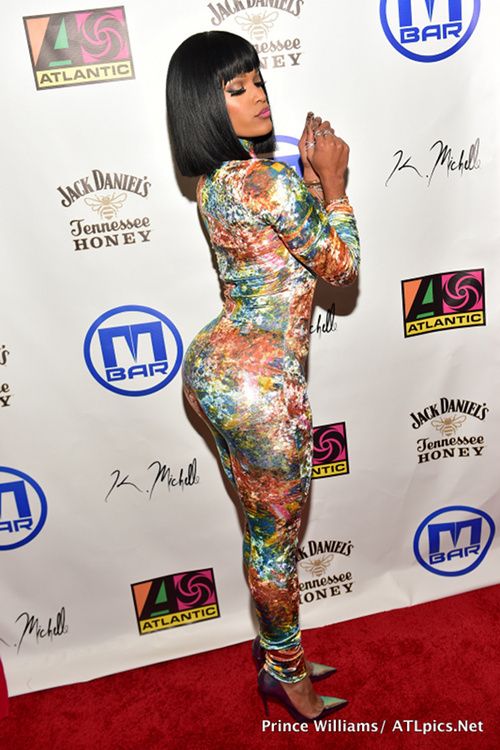 Joseline's new spin-off show "Stevie J and Joseline Go Hollywood" also premiered last night on VH1.
In the VIP section at the party: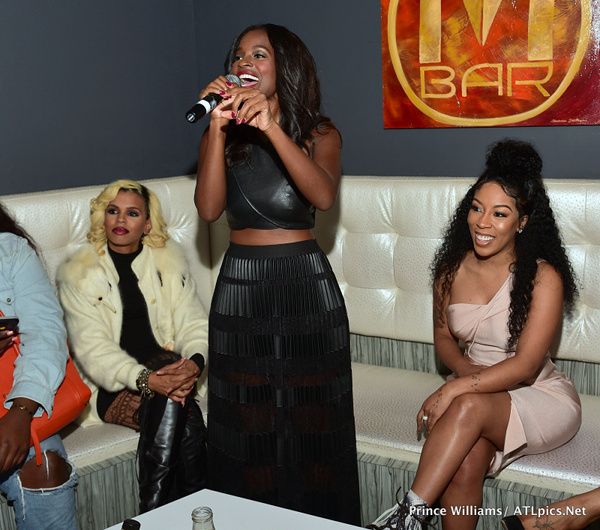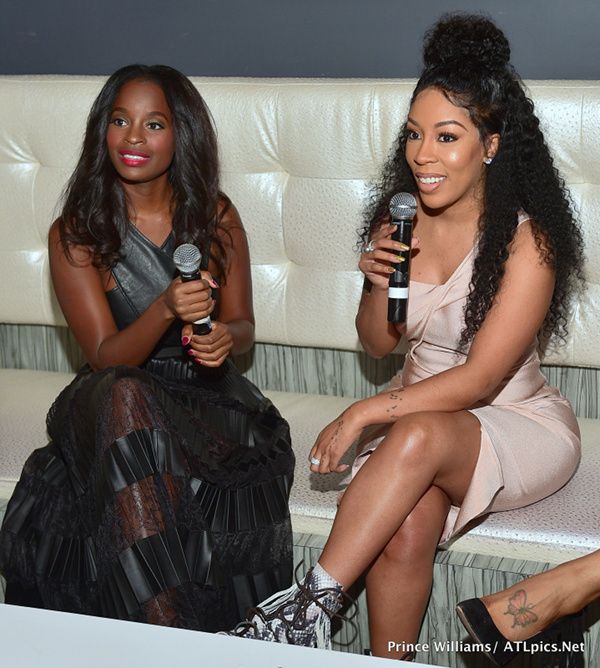 The "Can't Raise A Man" singer, alongside "RHOA" newbie Shamea Morton, hopped on the mic to say a few words before the show premiered.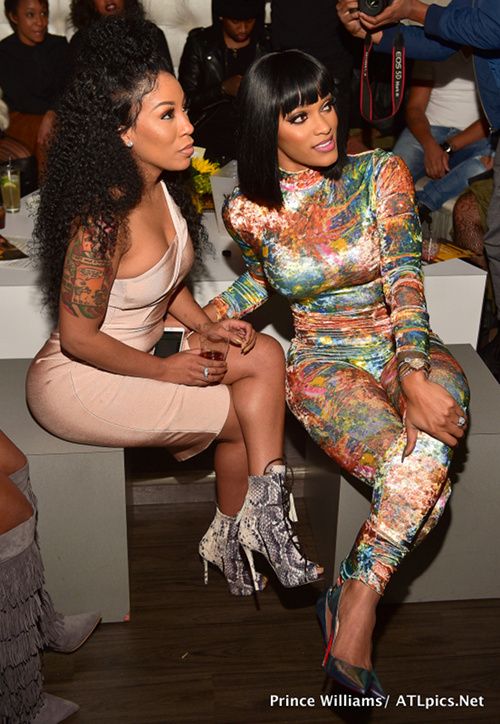 And Joseline kept real close to K during the viewing. We see you Joseline.
In the first episode, K made a shocking revelation that she underwent an abortion.  Last year, she found out she was pregnant by her ex-boyfriend Bobby. While she said she wasn't a fan of abortions, she told Bobby during a heated discussion that she felt she made the best decision in her situation because he wasn't there for her.
While chopping it up with her life coach, the R&B songstress said her relationship with Bobby was not what she thought it was after finding out he lied about some major things. One of them being, he told K he only had ONE child when he actually had FOUR children by FOUR different women. We see why that may have been a deal breaker for her.
In music news, K. Michelle recently dropped a new musical offering, a track titled "Not A Little Bit." Take a listen HERE.
Photos: ATLpics.net