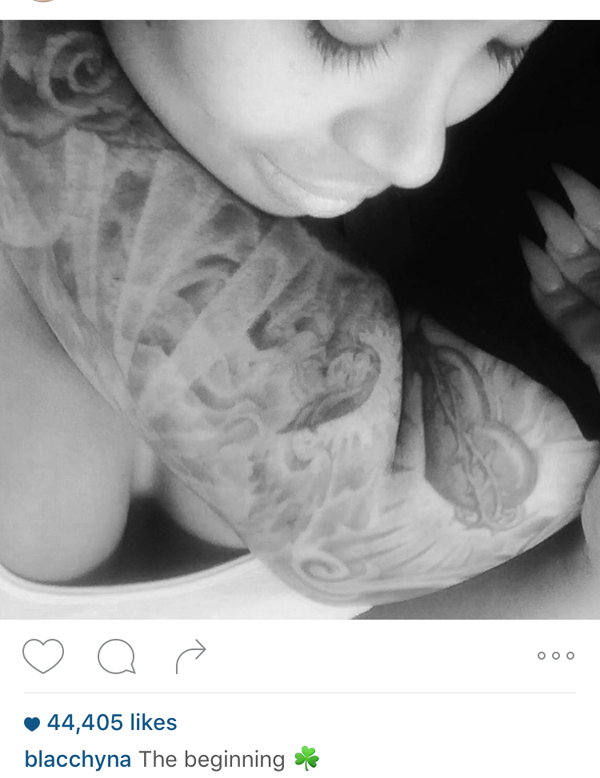 Well this is interesting. Blac Chyna has the internet in a tizzy after posting up a picture of what appears to be Rob Kardashian's -- we're still confirming -- arm wrapped around her neck on the 'gram. Are they dating? Let's discuss inside…
Blac Chyna sure knows how to get her name in headlines.
After the Future tattoo fiasco, the video vixen is seemingly getting close to another celebrity. And this time…she's getting cuddly with a Kardashian…Rob Kardashian to be exact. Supposedly.
This morning, Chyna hopped on her Instagram account to post a picture of a man's heavily tattooed arm wrapped around her neck. She captioned the pic "The Beginning" with a four-leaf clover emoji. So who is the guy starting this "new beginning" with Tyga's baby mama?
It appears to be Rob Kardashian…based on the ink. If you look at his arm in the Instagram post above and in the pictures we have below, it looks like it could possibly be his arm featured in the IG shot: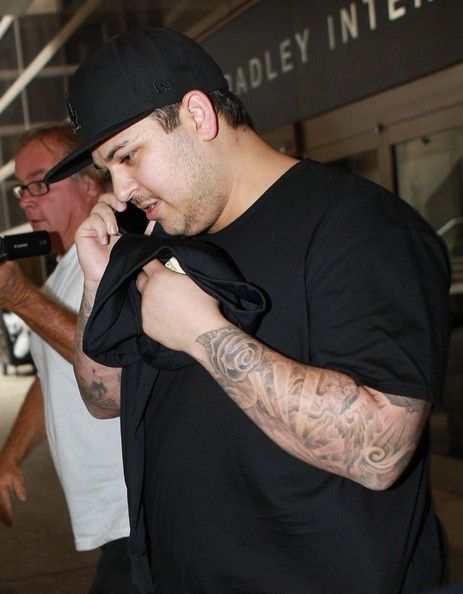 We're not thoroughly convinced if Chyna's IG pic is real...just yet.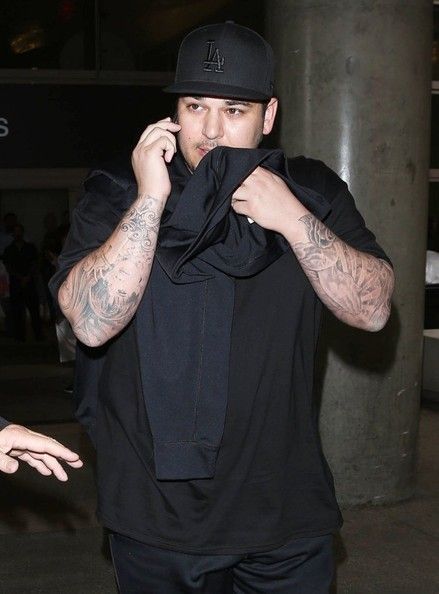 In these flicks, Rob was trekking it through LAX after returning from Florence to skip out on Kanye & Kim's wedding in 2014.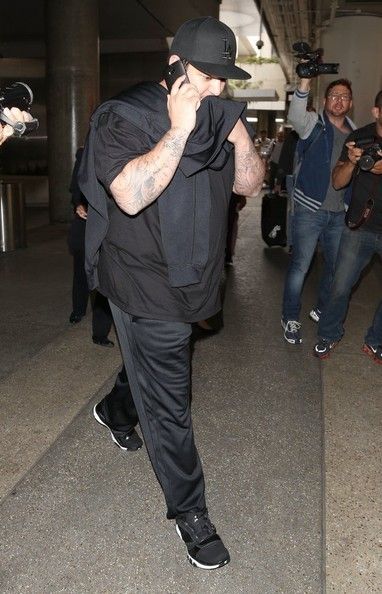 The four-leaf clover must have some type of special significance between the two because Chyna hopped in Rob's Instagram comments and left this behind: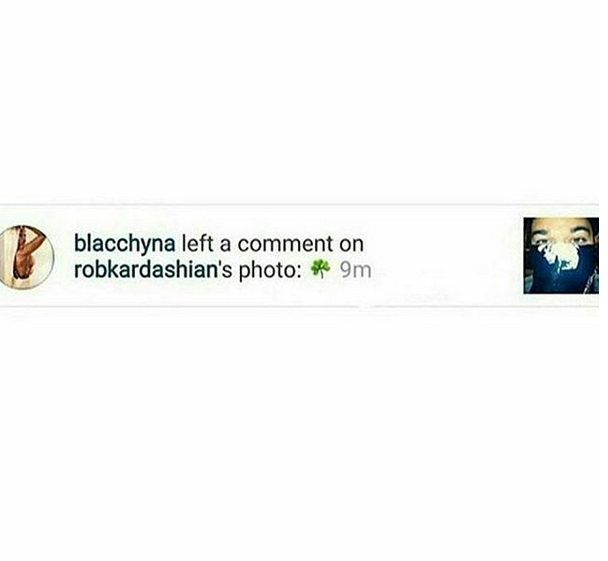 Mmhmm...We also notice Rob went on a "liking" spree on Chyna's Instagram account, liking many of her flicks.
And then this happened...
Rob's sister Khloe Kardashian hopped on Twitter (not long after Chyna's post) and made a comment about "family never going against family." (Y'all know the drama between Chyna/Amber and the Kardashians After Chyna's ex Tyga hooked up with her then bestie Kim Kardashian's little sister Kylie).  Folks began thinking she was firing off subliminals at her brother and Chyna, but she quickly cleared up the "misunderstood"  tweet saying (read from the bottom up):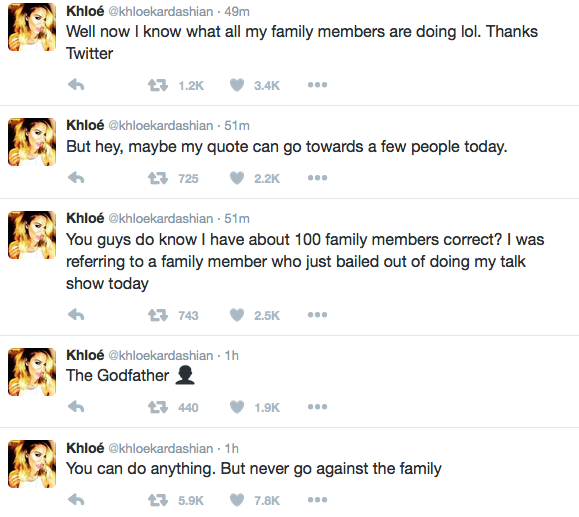 Oh...and then there's this...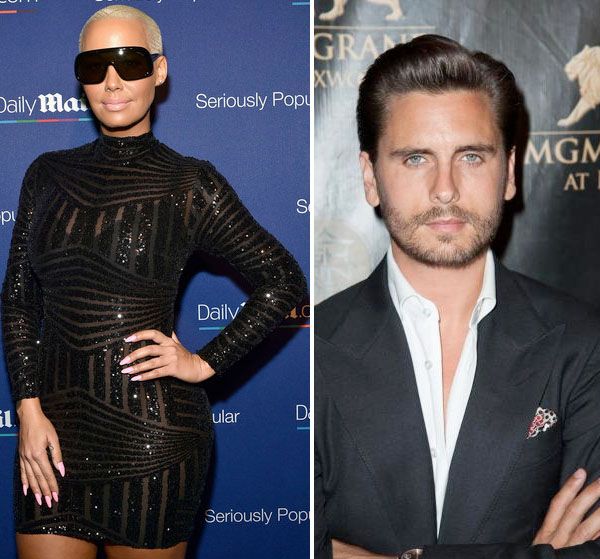 Soon after Chyna posted that lovey dovey pic, her bestie Amber Rose started following Scott Disick (Kourtney Kardashian's baby daddy who's currently single) and liking some of his pictures on Instagram. Hmph. What are Chyna and Amber up to?
Karma anyone?
Photos: Getty/FameFlynet/Chyna's IG