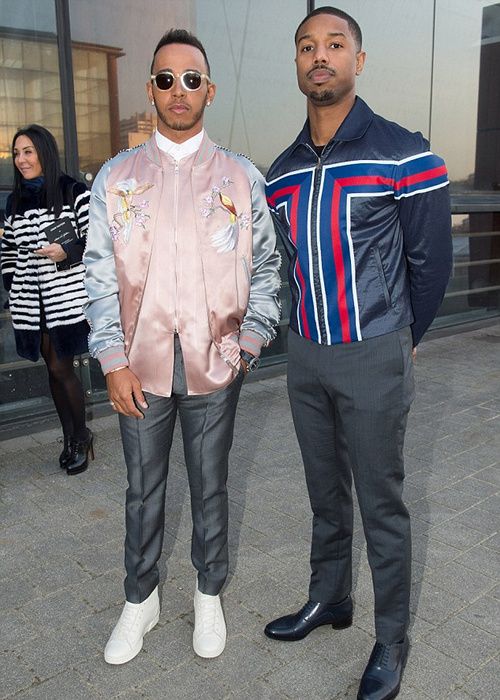 Michael B. Jordan and Lewis Hamilton hit up a Louis Vuitton fashion show in Paris today. Peep their candids and check out a behind-the-scenes clip of Brandy dishing on her new track "Beggin & Pleadin" inside…
CREED star Michael B. Jordan and Formula 1 racecar driver Lewis Hamilton were on the hunt for some dapper new threads. So, they both attended the Louis Vuitton Menswear Fall/Winter 2016-2017 show during Paris Fashion Week today.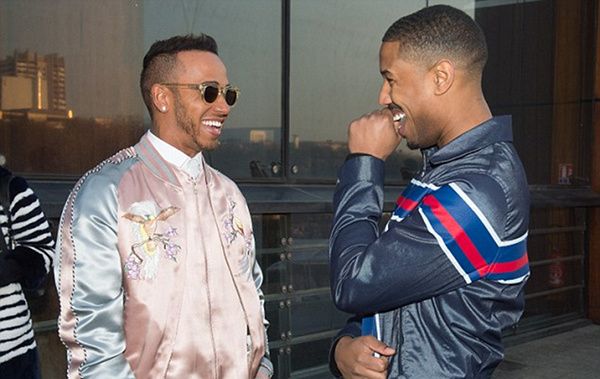 The fashion lovers shared a laugh before taking their front row seats to check out some of LV's latest men's designs from the French fashion house.
And Lewis certainly came to make a statement: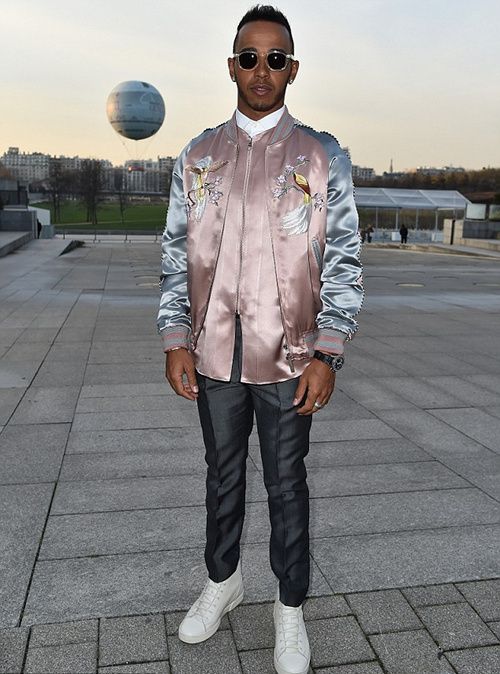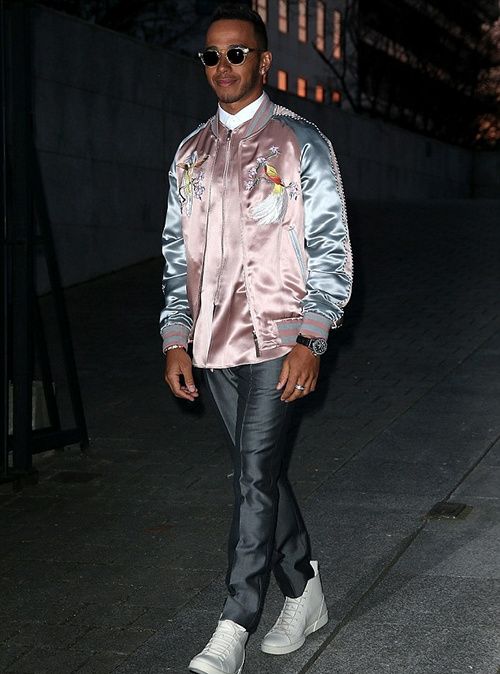 We're not exactly sure how we feel about this outfit. He does have his own unique style, which awarded him a spot on GQ's top 50 best-dressed men in Britain list this year. Do you boo.
In music news....
R&B songstress Brandy is gearing up to release some new music. And we've got a behind-the-scenes clips of the Grammy winner working on one of her newest tracks.
The "Zoe Ever After" star gives a sneak peek at her studio session as she records her new released single, "Beggin & Pleadin." The YBF chick is back with a fresh, new sound that she has dubbed as "trap-blue." And we're feeling what we've heard so far.
When talking about the track, she says the song gives her an edgy push that gives her the liberty to express herself in the most interesting way. "It's like b*tch, what?,"she said."It makes me feel bossy. Even if it's for two minutes and 45 seconds, I feel empowered by the story, the vocal, the production, it sounds fearless to me."
Ok B-Rocka!
Brandy co-wrote the new track with Kirby Lauren and collaborated with producers Warren "Oak" Felder & Andrew "Pop" Wansel. Opening up more about the single, she reveals the track was inspired by a very bad breakup. We assume she's referring to calling off her engagement to ex-fiancé Ryan Press (who was also her manager). She may also be talking about her failed relationship with her daughter Sy'rai with ex-Robert Smith.
"I told her my story, just a bit about what I experienced and how I went through a really hard breakup, and I wasn't able to just let it go and get over it so I was still in that place," she said.
No word on an actual date for her new album, but it's being reported it's set to drop later this year. Brandy fans get excited. Peep the BTS video above.
Photos: Wire/Getty