Jamie Foxx turned into a real life hero last night rescuing a driver from a burning vehicle outside of his home. More inside….
Oscar winner Jamie Foxx sprung into action and saved a person's life after hearing a crash outside of his home in Hidden Valley, California. And no, it wasn't part of a new movie role.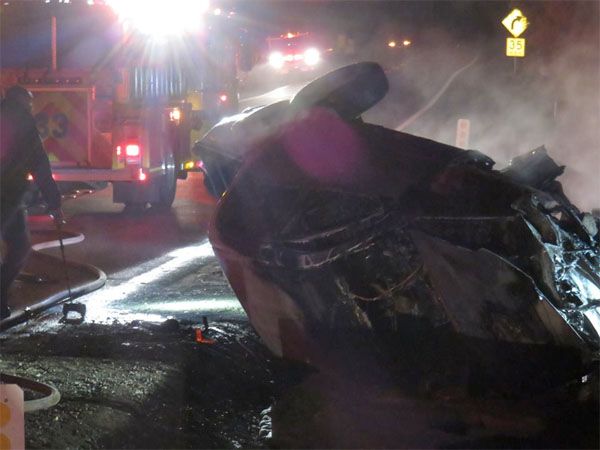 According to the Safety For Citizens' Facebook account, the ANNIE actor told police he heard a crash (around 8:30pm PST) and then heard a person screaming from an overturned vehicle on the roadway in front of his residence gate.
Jamie sprung into action, calling 911 and then running outside to see if he could help. The 48-year-old actor found a person trapped inside the overturned vehicle that was on fire. Scared the car would explode, Jamie reached inside the burning vehicle and grabbed the driver out of the car, dragging them about 30 feet away to safety.
Paramedics raced to the scene and whisked the driver, who sources say suffered several facial burns, away to a nearby hospital.
Wow! Props to Jamie for instantly jumping into action and saving someone's life. Prayers go out to the driver.
Photos: Safety for Citizens' Facebook