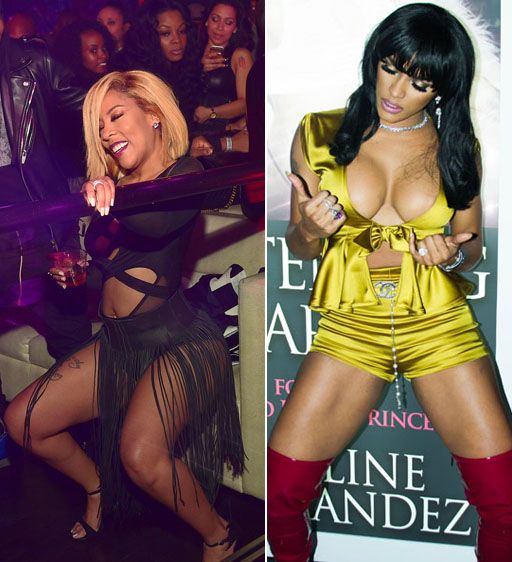 K. Michelle and Joseline Hernandez had some fun hitting the party scene in Atlanta last night. And there was enough booty and cleavage to go around for everyone. Pics inside….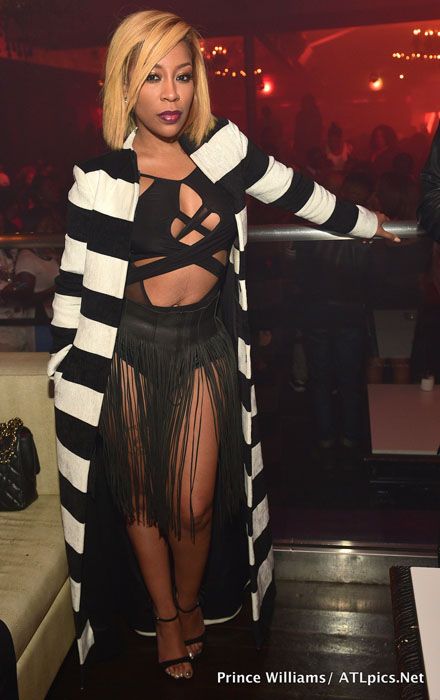 R&B songstress K. Michelle has plenty to celebrate these days. A new season of her reality show "K. Michelle: My Life" premieres next week (Jan. 25th), she's making a comeback on "Love & Hip Hop: Atlanta" and she's gearing up to release her third studio album in March.
Last night, the "V.S.O.P." singer slipped into a super sexy number to hit the party scene in Atlanta to celebrate all her new projects. She was tapped to host at hotspot Prive.
K stepped through the club serving up a little cake. A few weeks ago, K revealed she got a "ass"ets deflated by having some of her injections removed. While "Betsey" (she gave her booty a name) is smaller now, she still commands attention when she sashays in the room.
After K got to her section, she was ready to TURN UP and that's exactly what she did: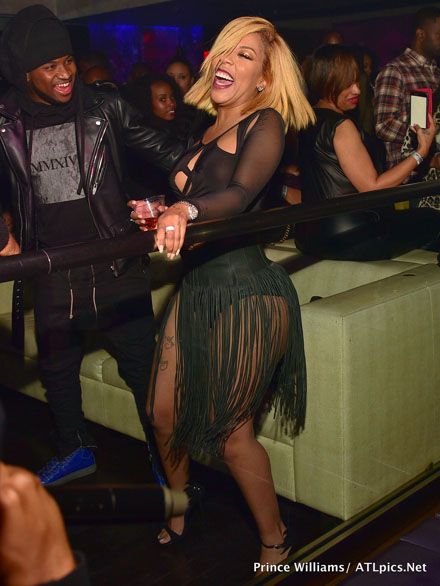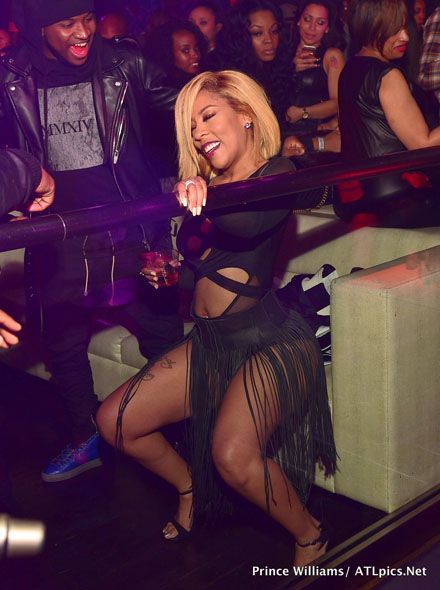 And, of course, she had her favorite drink Jack Daniels on deck. If you haven't heard, she's working with the company to come out with her line of spirits.
Before she hit the club...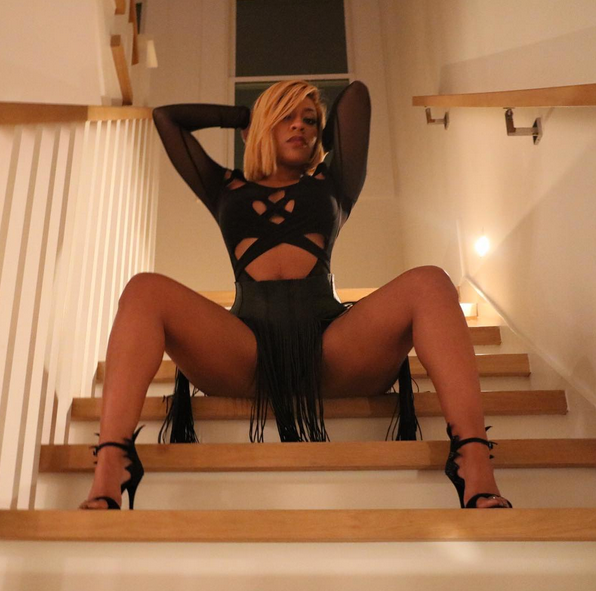 K posed it up for her own sexy photoshoot: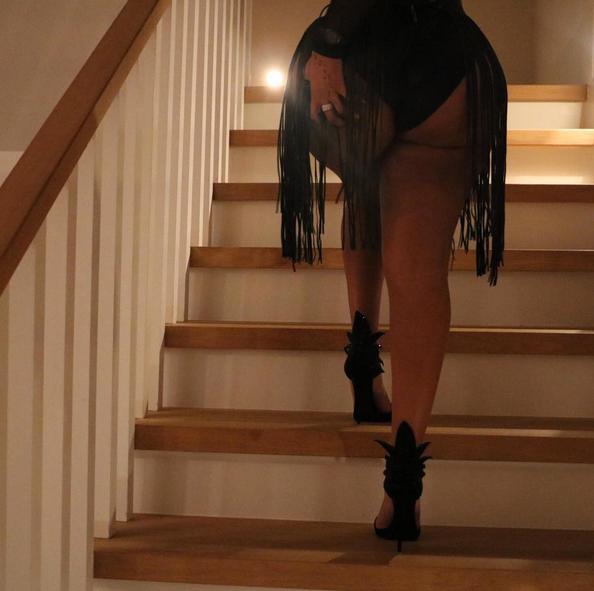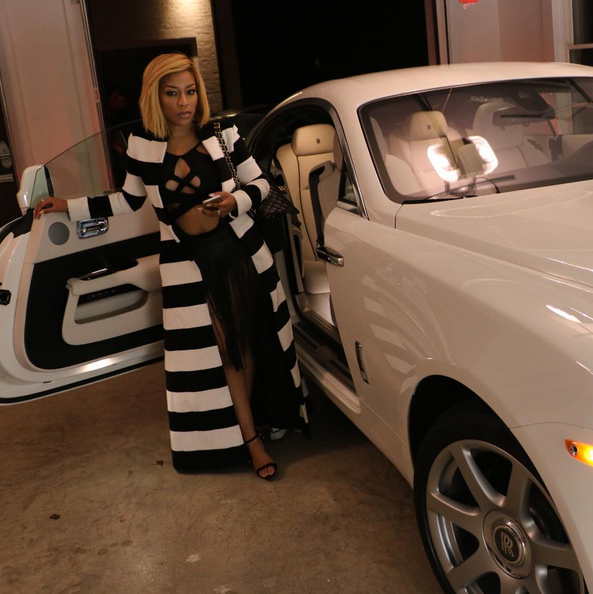 Alrighty then...
Elsewhere in the A....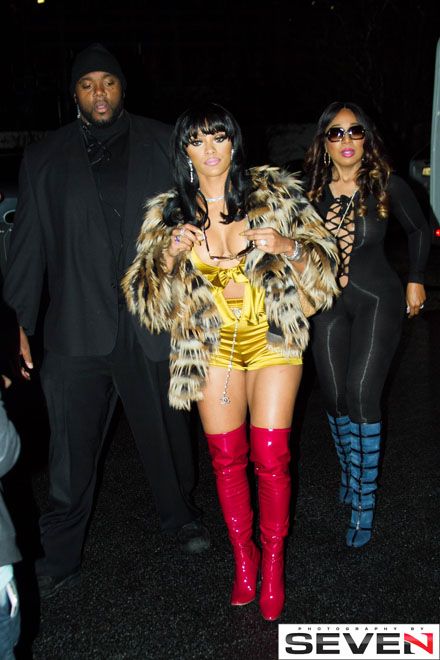 There were reports that "LAHH: ATL" star Joseline Hernandez trashed her husband Stevie J's home a few days ago. But she doesn't seem the least bit bothered by it.
On Friday, she hit the club to celebrate at her song release party. And she rocked her usual skimpy and revealing attire.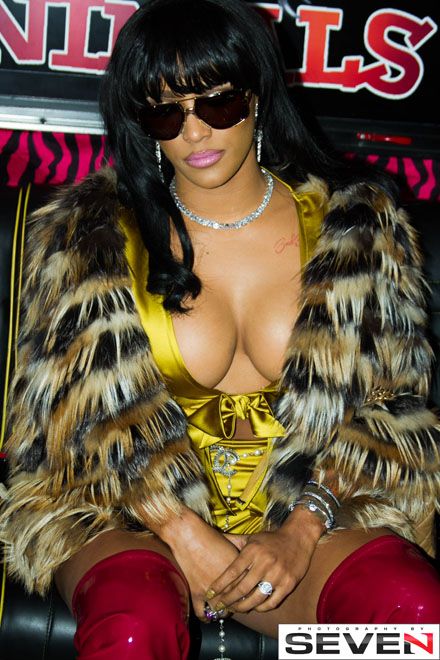 We see she's still rocking her ring.
On Friday, it was reported Joseline TRASHED Stevie J's home after going into a jealous rage totaling $65K in damages. 
Photogs caught up with Joseline outside of the club Friday to ask her about it and she claims she doesn't know what's going on with her husband. She confirmed she didn't do it and would never do anything like that because....she loves him. Hmph.
Check out Joseline pleading her case below:
Do we believe her?
Photos: ATLpics.net/Seven Photography/K's IG