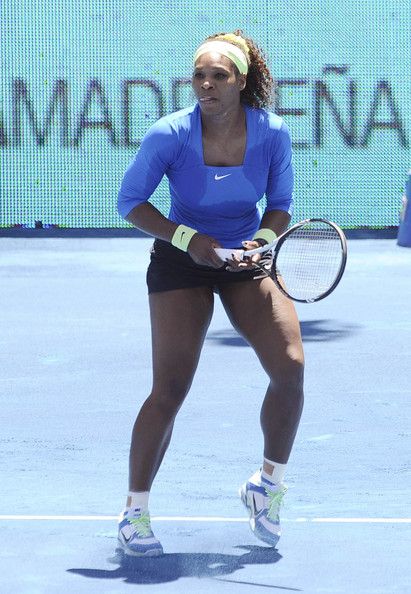 Serena Williams isn't just a tennis pro...she's going for a rap pro spot too.  These days it's not that hard to drop a simple track that everyone will praise as if it's the second coming...ask Nicki Minaj.  So Serena decided to get in on the fun (just for fun) too.
Check out the tracks she laid down in the studio recently inside...
Serena may be over in Madrid right now serving up wins on the tennis courts, but beforehand, she hit up her homie Baltimore Ravens baller Bryant Mckinnie's B Major Music Group Florida studio to spit a few bars. 
She raps about the Gucci and the ballin' hard and the fact her name is Serena and her sister's is Venus.  You know...the simple things everyone else raps about.  But her flow isn't half bad based on today's standards.  So....
DO WE LOVE IT?!