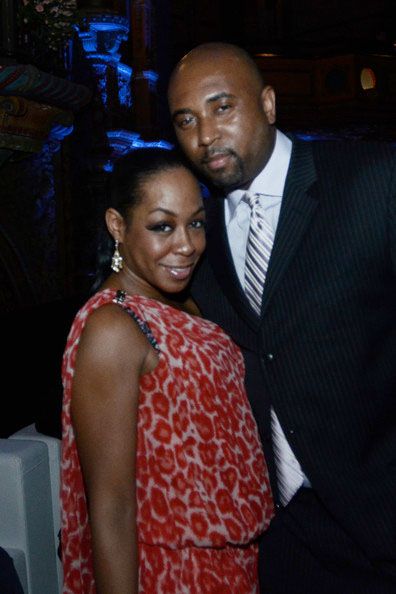 Chile! Tichina Arnold is reportedly divorcing her husband Rico Hines after three-years of marriage. Find out how she gets revenge with a SEX TAPE and group text messages she sent to her friends inside…
Unfortunately for former "Martin" star Tichina Arnold, this new year has started out with some major foolywang material. Sighs…
The "Survivor's Remorse" star is reportedly divorcing her husband/former assistant b-ball coach at St. John's University Rico Hines. Tichina's rep confirmed to PEOPLE she's officially ending the relationship after tying the knot in Honolulu in 2012. It's unclear if paperwork for the divorce has been filed as of yet, but, if true, we're sure it's coming.
So what happened? Chile…a LOT. And it's super messy.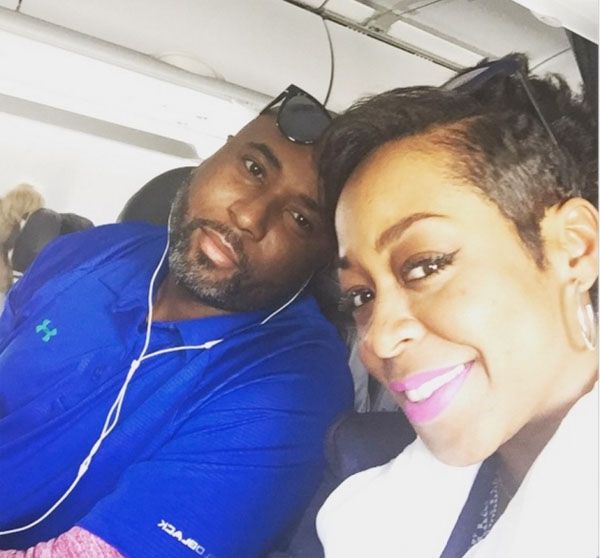 Sources tell TMZ, Tichina aired out ALL of their dirty laundry in a series of group text messages to family and friends. In one text, she allegedly confirms the relationship is dunzo saying, "It's over between Rico and I. This is where I part ways and all bets are off."
Then ish gets REAL...
Apparently, Tichina stumbled upon a sex tape including her husband having sex with another woman without protection. During her rant to their family and friends, she sends a clip of the sex tape she found and writes, "I can't for the life of me understand why Rico would video himself f*****g 'raw dog' ONE of his MANY extraneous whores that 'trick' on him for his money."
*clutches pearls* So MESSY!
TMZ also reports Tichina is now worried about STDs after discovering her husband was having sex with so many different women. She supposedly named dropped at least 20 women he has cheated with in the mass texts.
The site reached out to Rico to hear his side and his rep issued a statement asking for privacy. The statement reads,"This is a private and deeply personal matter between my wife and me, and I do not want to comment any further at this time."
SMH!
Photos: Getty/Tichina's iG