Looks like they're bonding like a real-life family!  The cast of "Nicki" was back in Queens, NY today filming the new sitcom based on a young Nicki Minaj's life.  And they brought in a special guest.  Get it inside, plus Danai Gurira gearing up to play Tupac's mother Afeni Shakur....
Selita Ebanks and Wesley Jonathan, who will play the parents of Nicki Minaj, were spotted filming pilot scenes for the ABC Family Network tv series "Nicki" set in Jamaica, Queens.  Cutie Ariana Neal, who will play young Nicki, and her on-screen brother braved the freezing temps to get to work on the new Freeform show.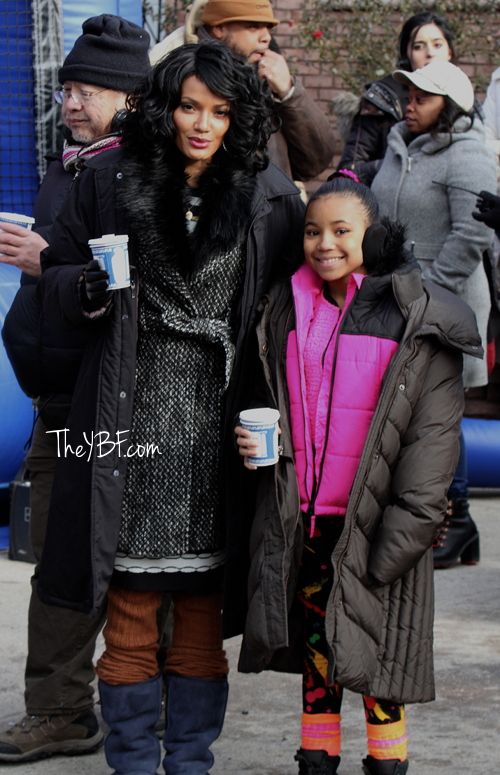 Also spotted making a cameo was 'Orange is the New Black' star Adrienne C. Moore, who plays Cindy on the Netflix show.
Well this should be interesting...
In big movie news, in case you missed it: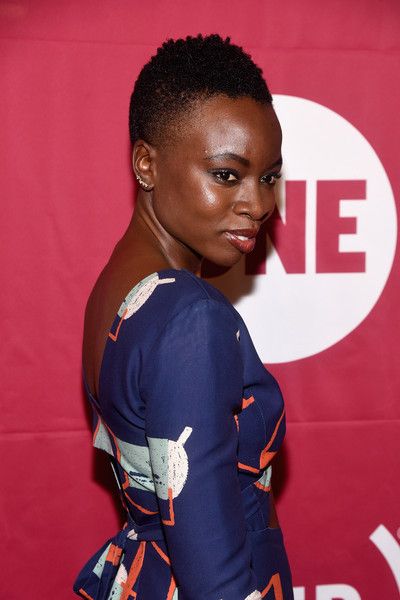 "The Walking Dead" star and "Eclipsed" playwright Danai Gurira will go from the zombie streets to the west coast streets.  The upcoming Tupac Shakur movie All Eyez On Me just found its mother.  The tv star will become Afeni Shakur in the upcoming film about the life and times of 'Pac.
Deadline gave a little insight saying:
Gurira plays a complex woman. A political activist and member of the Black Panthers, Afeni raised her son to be a voracious reader with a political awareness that informed his development as a street poet.
Shooting is in full swing in Atlanta with the movie focusing on Tupac's rise to stardom, his stint at Death Row, and his role in the east coast/west coast beef.  Also previously confirmed: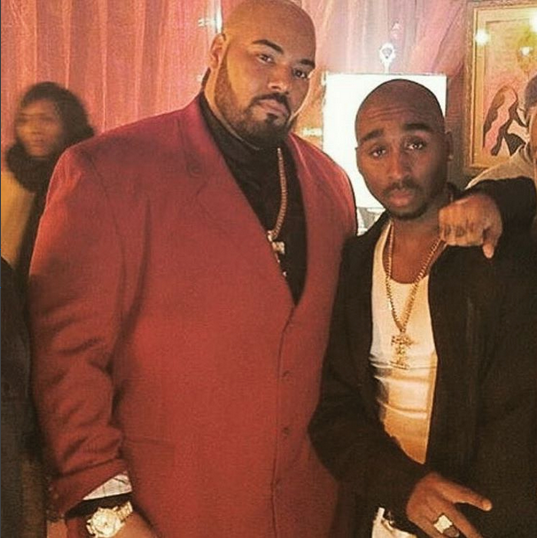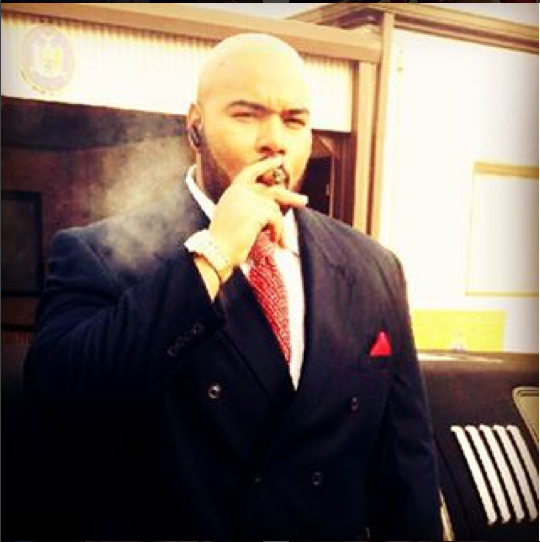 Demetrius Shipp Jr. as Tupac, Jamal Woodard as Biggie, Dominic Santana (above) as Suge Knight, Kat Graham as Jada Pinkett Smith and Benny Boom is directing.
EXTRAS:
1. "ANTM" has been picked up by Lifetime. No word on whether Tyra Banks will return as the host, but word DOES have it the show was able to be saved because her massive salary was no longer a factor. STORY