Christina Milian is hitting the magazine circuit with TWO hot new covers. We have her gorgeous Rolling Out magazine covers and what she said about her ex-boyfriend Lil Wayne in the cover story.
Also, Yandy Smith and her husband Mendeecees are opening up about his upcoming prison stint and new projects Yandy has coming down the pipeline. Get the highlights from their new interview inside….
Reality star/singer Christina Milian is featured on not one…but TWO new magazine covers. The "Christina Milian Turned Up" star nabbed double covers for the newest issue of Rolling Out. And we gotta admit, she slays them both!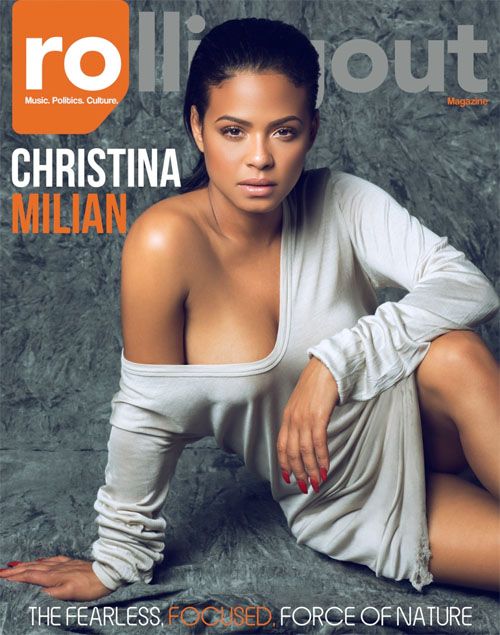 Inside, the super busy businesswoman talks about how she juggles her many businesses on top of being a mom. She has since removed her mother, Carmen Milian, as her manager and formed a team of people to help her with her companies, such as her We Are Pop Culture clothing line and her wine company Viva Diva. On top of that, she has her own reality show and stars on the FOX comedy series "Grandfathered."
Chick is booked.
The R&B singer also talked about how it feels to hear love songs she wrote about her ex-flame (and boss) Lil Wayne. The Young Money artist recently released a new EP titled 4U that were four love songs about her love for the Young Money honcho. So how does it feel to hear those songs play? She responded,
"Well, I love the songs. They all describe moments, [and] every time I listen to them, I think of something that happened in that moment, and what inspired those songs. The four songs that I wrote and are on the EP were at the time about my relationship with Wayne. I was far more descriptive in my writing this time around. It was a really fun and inspirational time. Everything inspires me, but when it comes to chemistry and when it comes to the ups and downs of relationships, that's what's real for people. People want to feel something."
With the new year rolling around, everyone is trying to get into shape. She offered up a few tips on how she maintains her banging bod. She said,
"I just try not to overthink it. What I tend to do when I'm ready to get back in shape and tighten up is to cut the carbs. French fries and rice are two of my weaknesses, so when those things start kicking in, your stomach makes space for more food. When I cut those things out, my appetite goes down, I listen to my stomach: if it says I'm full, I'm full. When you can fit in a workout, do it … even if it's outdoors. I like to go hiking in the hills, just any kind of movement. I like to do a good 20-30 minutes of cardio and sit-ups (do them until you're tired). I used to do like 100 a day."
Check out the rest of her FIERCE spread below: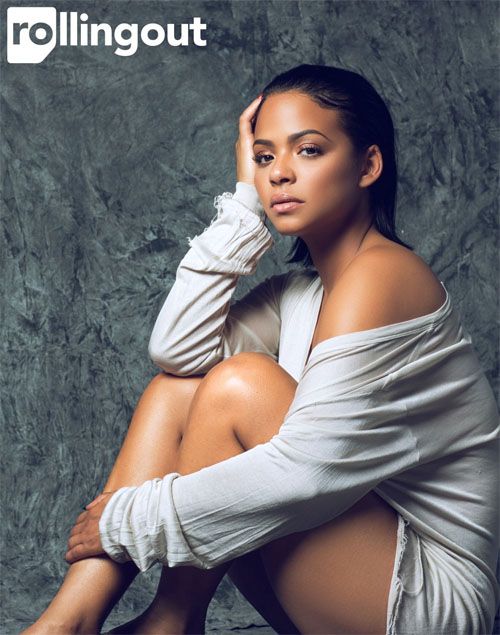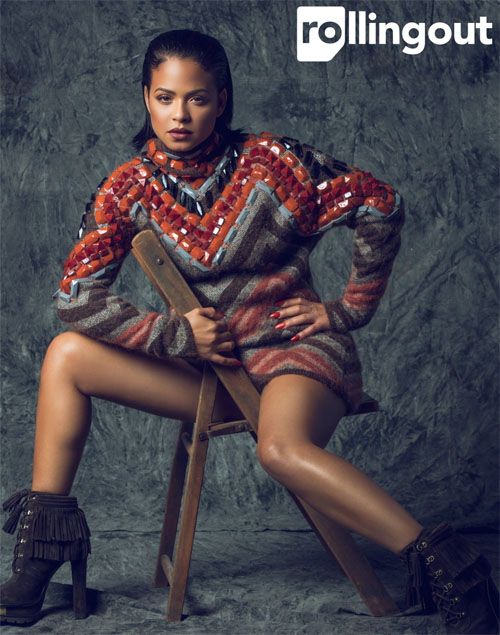 HOT!
In another new interview....
"Love & Hip Hop: New York" star Yandy Smith and her husband Mendeecees are opening up for the first time in a new interview (with Yandy's company EGL) about his 8-year prison sentence.
Mendeecees doesn't hesitate to address his prison sentence saying he's hopeful he will not have to serve the full 8-years behind bars. He said whenever someone is given a prison sentence, unless they are a troublemaker, they're not going to serve the full time.
Mendeecees is also banking on a bill that he says Obama wants to make sure goes through.  If the bill is passed, it's going to be retroactive and it will take away time from his 8-year sentence. He said he fits the criteria to have some of his time taken away being that it's his first offense.  (Besides that first trial, apparently.) He believes he will do about 5 years if he has good behavior and completes a few prison programs. We wish him the best.
The reality show couple was then asked if they're returning to "LAAH: NY." Yandy responded, "Umm…If they keep the checks coming."
Mendeecees chimed in saying: "I'm there as much as anybody need me to be there. I'm where the money at."
Elaborating more, Yandy said they have presented with many other opportunities to do a couple different things that they're trying to juggle. She mentions starring in a new movie and possibly getting her own talk show. She said as long as she's allowed to work on her movie and talk show, then she'll stay on "LAHH: NY".
Check out the full interview in the clips provided above and below.
Photos: DeWayne Rogers via Rolling Out