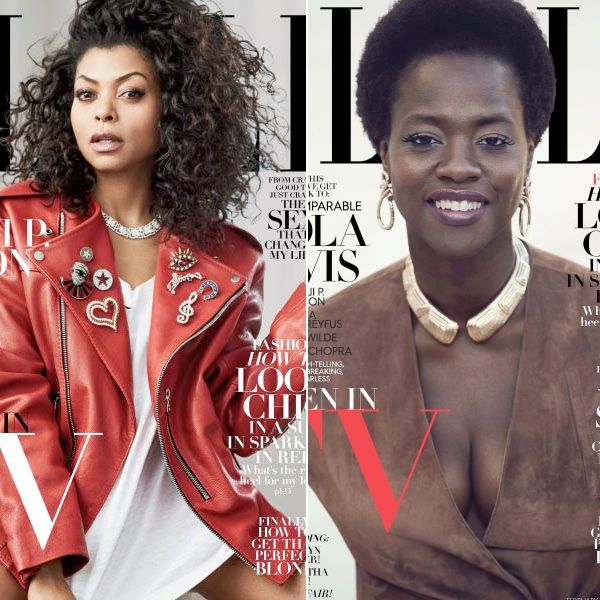 Golden Globe winner Taraji P. Henson and Oscar winner Viola Davis are taking over the magazine circuit with their new ELLE magazine covers. Check 'em out inside…
Taraji P. Henson and Viola Davis are still heating up the magazine circuit to kick off the new year. Before the 2016 Golden Globes, both ladies were slaying covers left and right. And their magazine cover takeover continues.
The "Empire" queen, who took home the Globe for Best Performance By An Actress In A Drama Television Series on Sunday, is serving all types of fabulousness on ELLE magazine's Women In Television February 2016 issue, an issue dedicated to shining light on the must-see women on TV right now.
The 45-year-old stunna is giving us hotness with head a full of luscious curls and a killer "smize" like only she can pull off. Shot by photographer Dan Martensen, "Cookie" brings the fab in a red Marc Jacobs leather jacket, a white t-shirt by Off-White co/o Virgil Abloh and a Bulgari necklace. Chick can slay a cover.
Inside, Taraji talks about her character Cookie Lyon having more layers than that feisty, ish talking attitude.
"It was very important to me that [Cookie Lyon] not be sassy and neck-rollin' and eye-bulgin' and attitude all the time, said Taraji. "Everything she does is coming from a place of fighting for her family. That's why she's not a caricature."
While we all love Cookie, Taraji did throw some subtle shade during her acceptance speech saying she was surprised to win playing the role of a convict rather than some of her more positive roles. But, she was totally grateful for winning her first Globe.
Congrats again Taraji!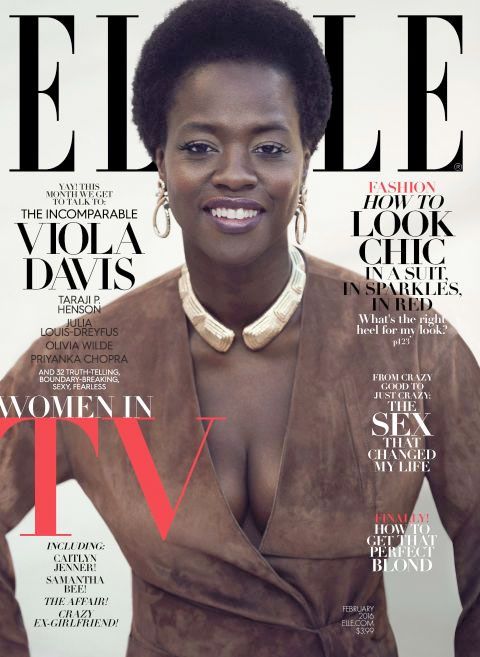 "How To Get Away With Murder" leading lady Viola Davis is equally serving fabulousness on her cover, one of five covers highlighting TV's hottest women in television. Shot by photographer David Bellemere, the Golden Globe nominee offered up a bit of sex appeal with a ample dose of cleavage in a Loewe coat. Ow! We see you Viola!
Her perfect skin, natural hair and gorgeous smile made for one chic cover.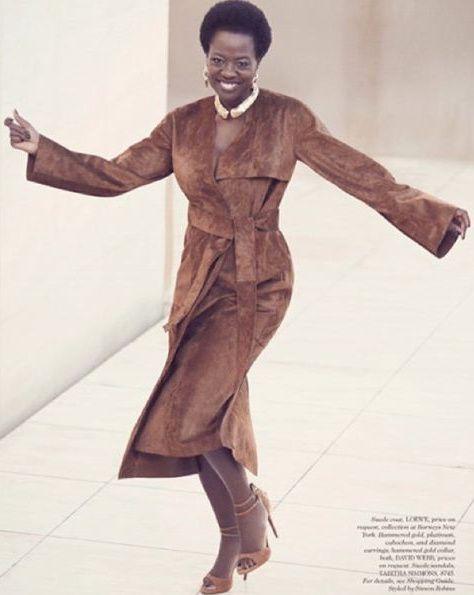 For the cover story, the 50-year-old actress opened up about society's standards of beauty and how warped the concept of beauty is.
"We've been fed a whole slew of lies about women," said Viola. "By TV standards, if you are anywhere above a size 2, you're not having sex. You don't have sexual thoughts. You may not even have a vagina. And if you're of a certain age, you're off the table."
So true! We're just happy someone like her came along to help change the game!
You can get your hands on BOTH physical copies when they are released on select newsstands January 13th and nationwide on January 19th. #BlackGirlMagic!
Photos: ELLE