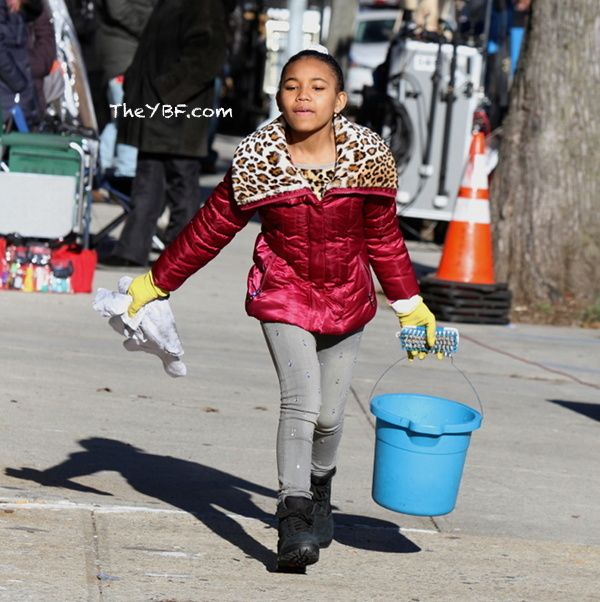 Nicki Minaj's comedy series based on her life is officially in production. Peep pics of the YBF kiddie Ariana Neal, who stars as young Nicki, cleaning graffiti and having fun inside….
We've got the first flicks of cutie Ariana Neal on the set of the newest sitcom from a rapper. She's set to star as young Nicki in the scripted comedy series "Nicki," which will air on Freeform (formally ABC Family).
Yesterday, little Ariana, who has starred in films Get Hard and Fruitvale Station, was spotted dancing it up and cleaning graffiti off of walls in NYC as part of her script. She rocked a pink coat accented with animal print, gray jeans and black boots.
The YBF kid held up a sign to advertise her graffiti cleaning business that reads, "No needy yo grafitti? Nicki cleans it speedy." Looks like little Nicki was an entrepreneur back in the day. Chick was all about her coins.
Nicki handpicked Ariana to play her in the series about her life. She recently gushed all about it on social media saying:
"I literally cried watching her taped audition. I demanded to meet her! Sat in a room with her teaching her how to rap by doing a beat on the table & forcing her to stay on beat! Lol. Then pulled out all the attitude she had in her lil body. Haha! She's tough! And so sweet & cute. #ArianaNeal #LilNicki Welcome to the family lil lady bug!"
The "Anaconda" raptress took to her Instagram yesterday to share how excited she is about the new project: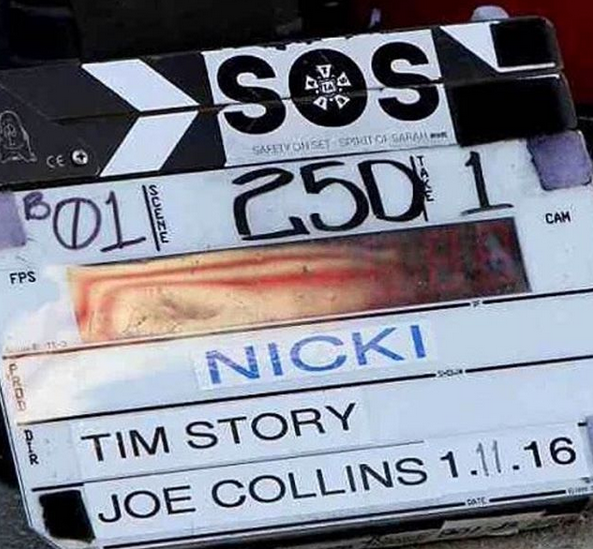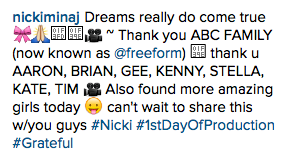 The rest of the cast includes model Selita Ebanks as Grace, Nicki's mom; Wesley Jonathan as Vincent, Nicki's father; and McCarrie McCausland ("Army Wives," "The Originals") as Jaylan, Nicki's older brother.   The tv family recently went out bowling before filming started: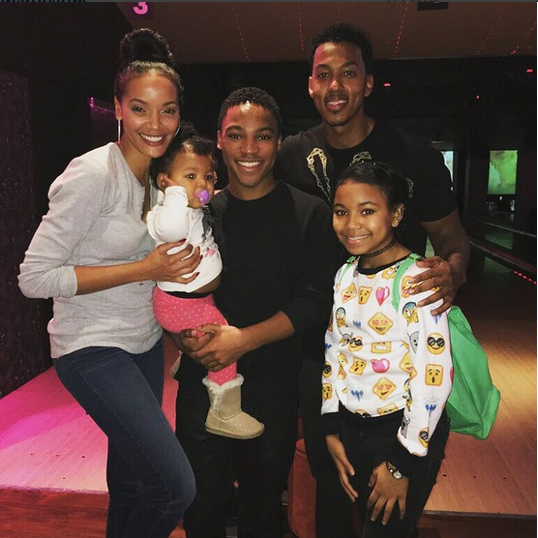 "The View" co-host Whoopi Goldberg will also have a recurring role as Nicki's neighbor, Miss Martha.
Photos: Pacific Coast News/Splash/Nicki's IG/Selita's IG