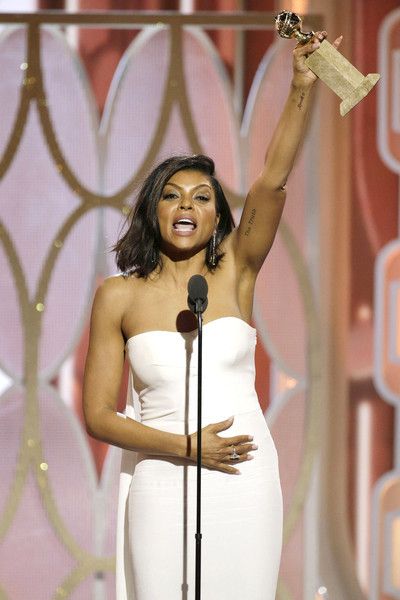 Both Taraji P. Henson and Denzel Washington took their precious, sweet time yesterday during their Golden Globe acceptance speeches thanking who they wanted to thank and saying what needed to be said.  Get it all inside...
Yasss!  Taraji won her first Golden Globe, and she held nothing back during her acceptance speech. 
While dishing up subtle shade about how she didn't win for more positive characters like Queenie in Benjamin Buttons or Sherry Parker in The Karate Kid, she said she's thankful to win.  Even if she played a crack dealer who just served 17 years in "Empire" to get that win.
When the music started to play, she checked the Hollywood Foreign Press with an epic "I waited 20 years for this, so YOU GON WAIT!"
Let 'em know Taraji!  Check out her full acceptance speech after winning Best Performance By An Actress In A Drama Television Series below:
Another YBF face accepting an award last night: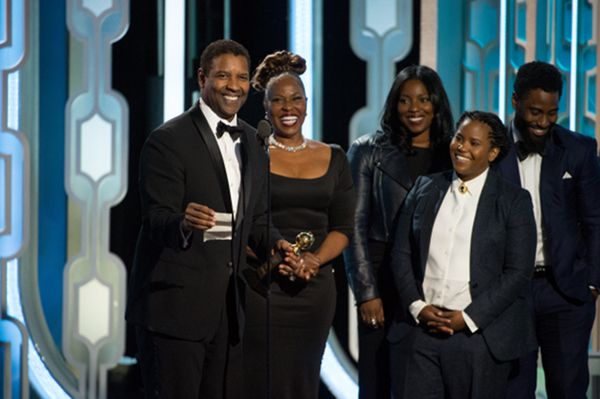 Denzel Washington, looking dapper in an Armani suit, was the recipient of the Cecil B. DeMille Award which celebrated long time achievement in the arts.  He brought his whole family up on stage to accept.
While we were peeping the fineness that is his son, "Ballers" star John David Washington, the legendary Denzy put on his awkward dad/husband hat and we totally fell for him even more.  He couldn't read his own speech thanks to leaving his glasses at his table, the man with one of the most prolific acting careers in movie history was pretty much speechless, and had to rely on his wife help him along.  Loves it!
He gave an inspirational anecdote about how far one can come, and we've got nothing but respect.  Check out the full speech below:
More videos of Taraji and Denzel around the Globes:
Fab times!
Photos: HFPA/Getty