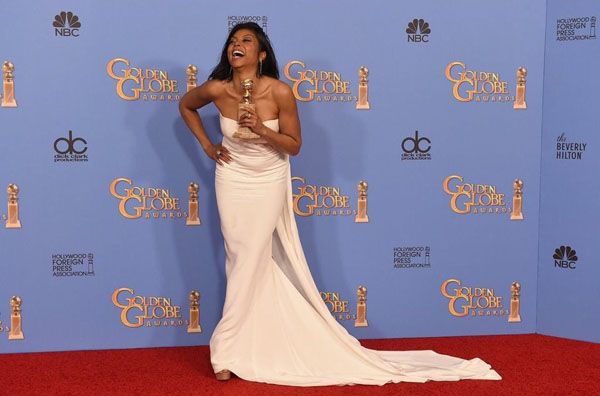 Everyone gets a COOKIE! Taraji P. Henson just nabbed her first Golden Globe Award. Come celebrate inside…
YAS!
It was a long time coming, but it's time for "Empire" starlet Taraji P. Henson to shine.
Chick just copped a her first Golden Globe for Best Performance By An Actress In A Drama Television Series! The sassy, outspoken convict Cookie Lyon helped Taraji lock in the win.
As she walked up to the stage to accept her award, the 45-year-old actress gathered up handfuls of cookies and handed them out to celeb friends to celebrate!
Once she hit the stage, she thanked everyone who helped her win, including her "Empire" cast who was seated in the audience.
She also threw some subtle shade. When she started her acceptance speech, she acknowledged the fact her role as a 17-year convict selling crack is what helped her win, and not her roles as Sherry Parker in the Karate Kid or her role as Queenie in The Curious Case of Benjamin Button. Nonetheless, she was happy as pie to win!
Now, TWIRL on that!
Congrats Taraji!
Photos: Getty