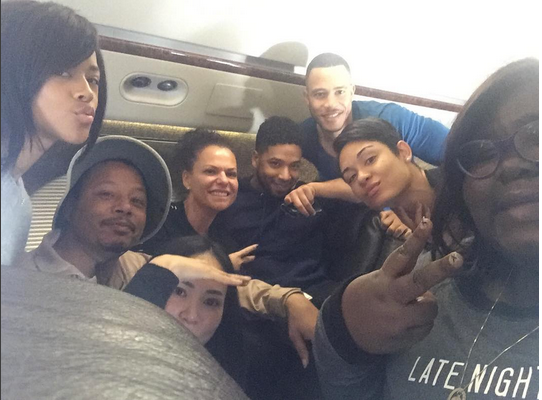 THIS is the private jet we want to be on. When folks are having this much fun heading TO work, you know it's a LIT bunch.  Pics of the "Empire" cast having some fun this week before returning to work inside... 
The "Emprie" crew had a blast on their private jet ride back to Chicago this week.  Terrence Howard, his (ex?) wife Miranda, Gabby Sidibe, Jussie Smollett, Trai Byers, fiancée and co-star Grace Gealey, Sanaa Hamri, and Serayah were busy snapping away and seemingly having a blast the other day.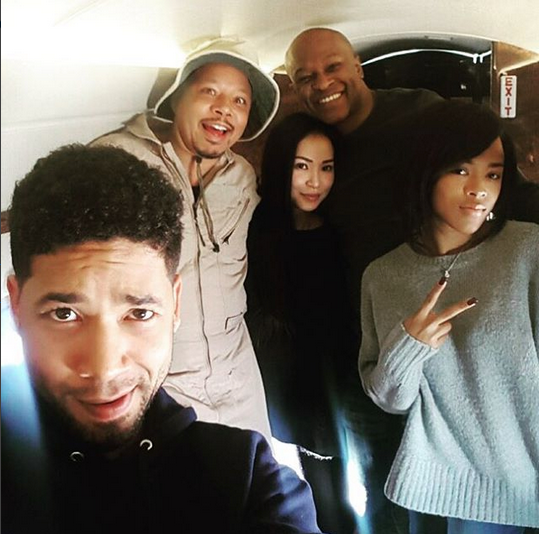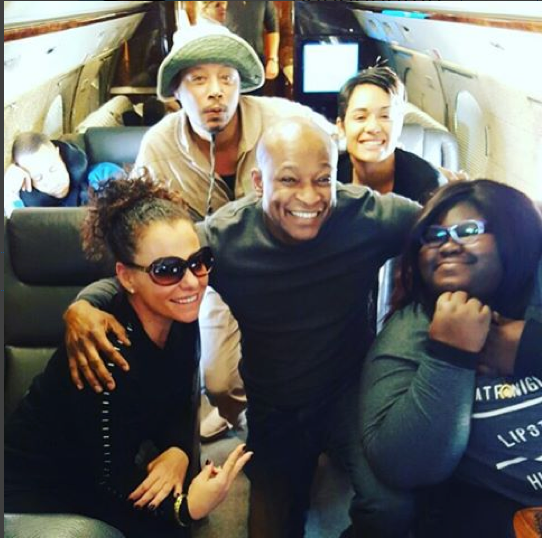 Yep, that's the actor who plays Lucious' security guard on "Empire".
As for Taraji P. Henson, she wasn't here for the pics.  Ha!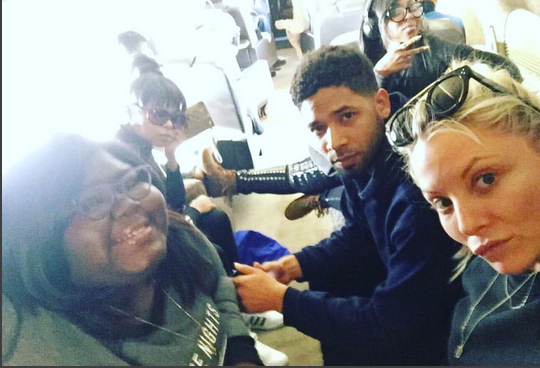 Hey Rhonda!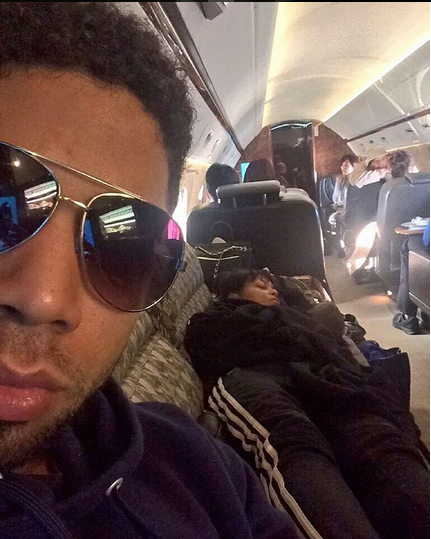 Then Jussie caught her slipping.
But Taraji got him back with an old video from her stash. Ha!
"Empire" returns March 30th with the second half of season 2.
Photos: Instagram