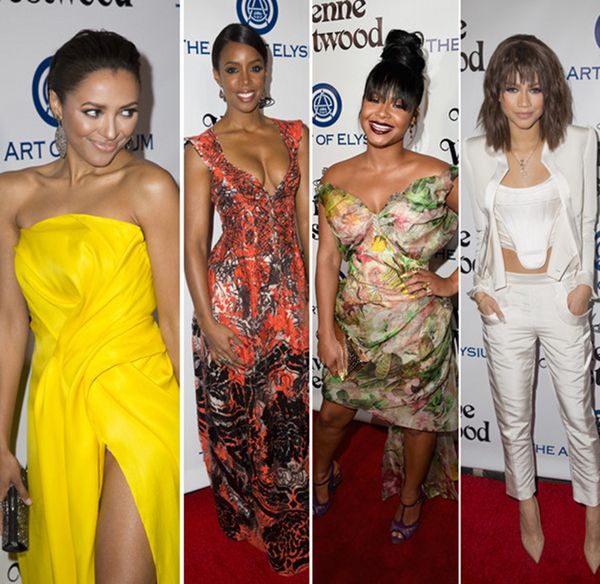 Werrrk, ladies!  We've got the YBF chicks who took over last night's major Art of Elysium 2016 HEAVEN Gala last night in Cali.  Get into the skin, jewels and fabulousness of Kelly Rowland, Zendaya Coleman and more....
It's absolutely baffling, and plain out unfair, how flawless Kelly Rowland is.  The beauty with milk chocolate skin rocked dropped jewel earrings and left the chest bare to show off a little as she hit the carpet at The Art of Elysium 2016 HEAVEN Gala presented by Vivienne Westwood & Andreas Kronthaler at 3LABS in Culver City.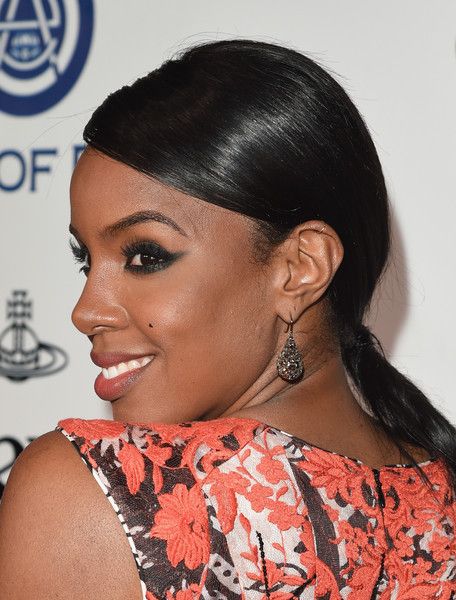 Gorgeous dress for her.  By the way, Kelly and her baby boy Titan Jewell Weatherspoon are covering the new issue of Parents magazine.  Adorbs!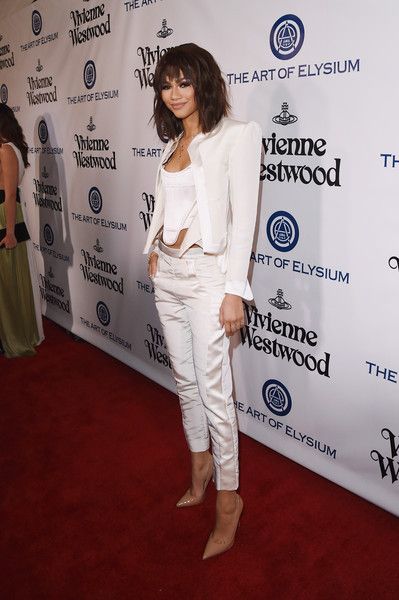 Zendaya showed up in all white and stepped up her chicness with the satin feminine 3-piece tux that showed just enough skin: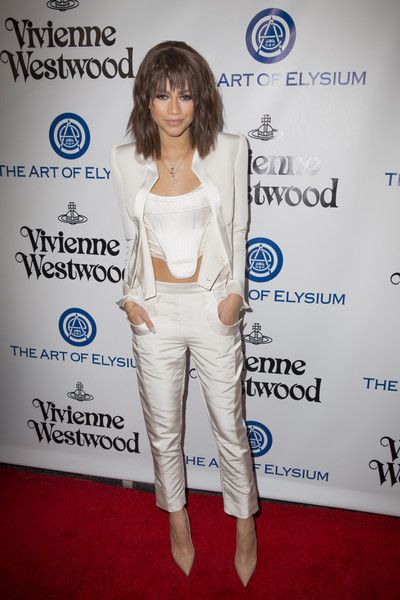 We're loving these necklaces Z!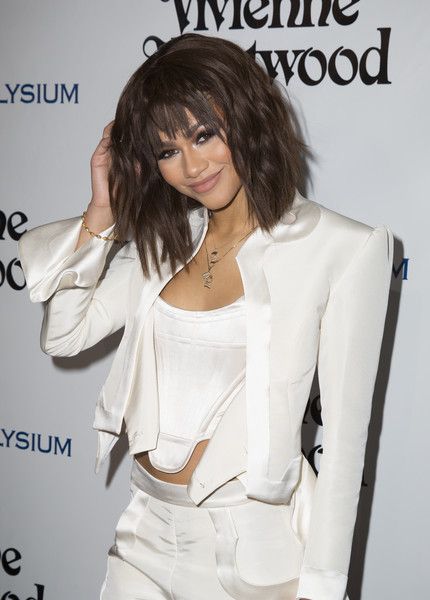 Hot.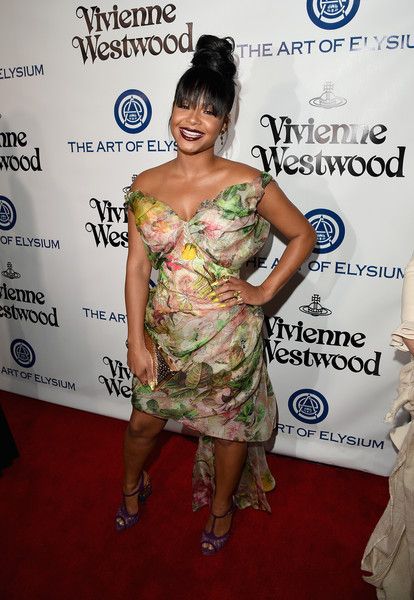 Christina Milian wore this Vivienne Westwood dress and purple Dior shoes for a quite risky look.  She even committed to the quirkiness of the look with her hair and makeup.  Thoughts?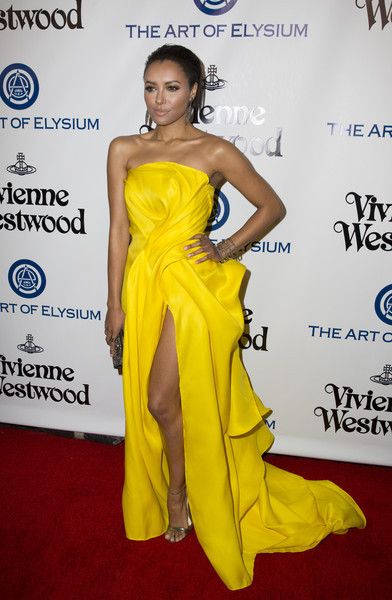 "Vampire Diaries" star Kat Graham is looking hot in her canary yellow gown with a split up to 'there'.  The Mety Choa couture concoction definitely works for her toned body and against her skin.  She accented her look with  diamond earrings and a bracelet, both by Bavna, a Swarovski clutch and Caaadei heels.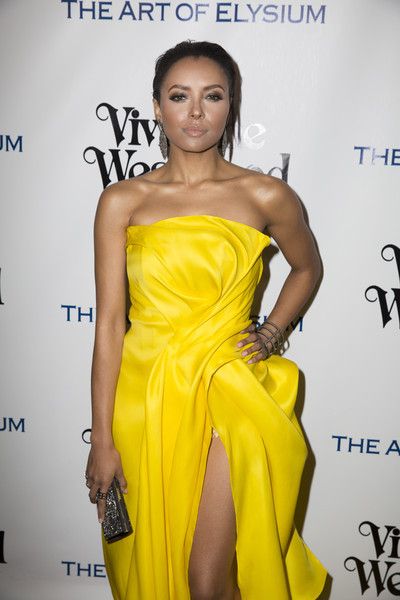 Gorgeous.
If you're a fan of Showtime's "Shameless" like we are: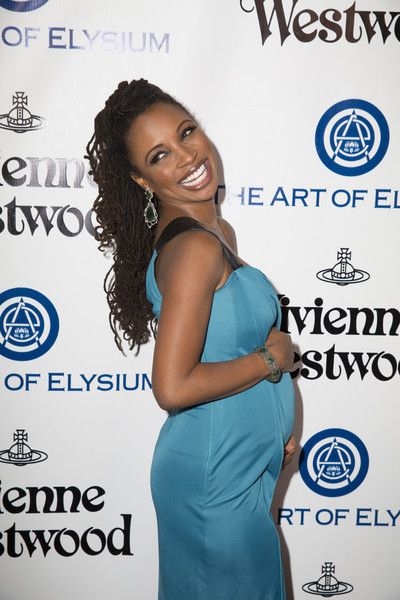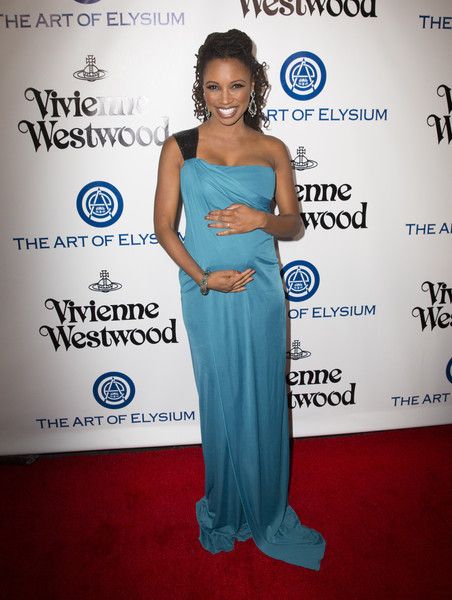 Look who's expecting!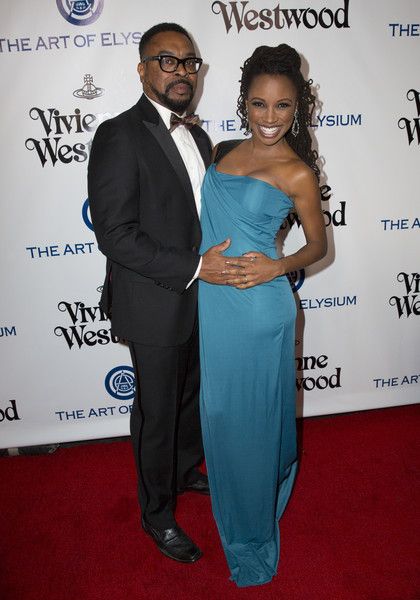 Fab Canadian import Shanola Hampton and her actor husband of 16 years, Daren Dukes. The mommy of (now) two rocked a Cristiano Burani gown and Bavna emerald earrings and bracelet.
She just had twins last season on the show so it'll be interesting to see if her pregnancy gets written into the show this season or next.  Congrats Shanola!
Former "Revenge" and "Salem" star Ashley Madekwe showed up looking pretty in peach with her husband Iddo Greenberg.  Cute.
Photos: Getty