Michael BAE Jordan loves babies.  Which means now WE love Michael BAE Jordan even more.  Check out pics of the hot actor lunching with a friend yesterday and holding her baby inside...
It's officially Awards season.  So Michael B. Jordan is making his Hollywood rounds, lunching with his influential friends. 
Yesterday, he was spotted leaving a restaurant while carrying someone's baby and having a little face-to-face playtime, and it has us feeling like we want to squeal or something.  So cute!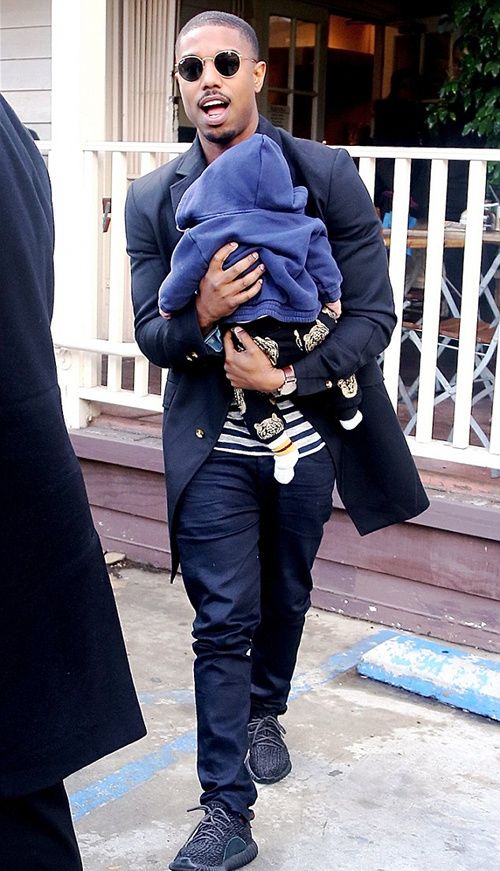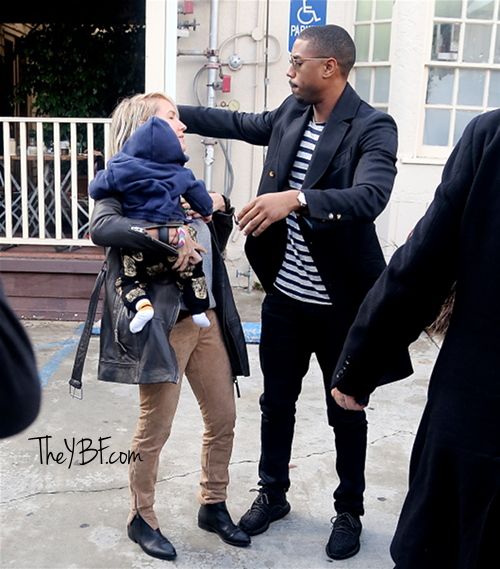 The Creed star has been traveling the world these last few months, so it looks like he's back to work in L.A.  Coming up: He's been nominated for Best/Outstanding Actor for the NAACP Image Awards, the Las Vegas Film Critics Society, and the Austin Film Critics Association.  Good luck!
Based on this family pic Michael posted during the Holidays, when he does have a kid of his own, that kid would have hit the gene pool lottery.  There's a reason this pic went viral.  His whole damn family is fine!
Photos: INF/Splash/Michael's IG