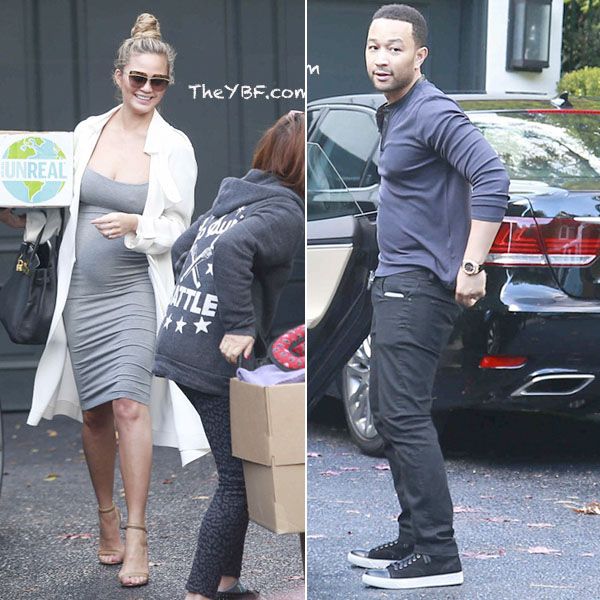 John Legend and Chrissy Teigen are making room for their little bundle of joy. Peep pics of the couple moving into their new home, plus Tameka "Tiny" Harris dishing on being pregnant at 40 inside….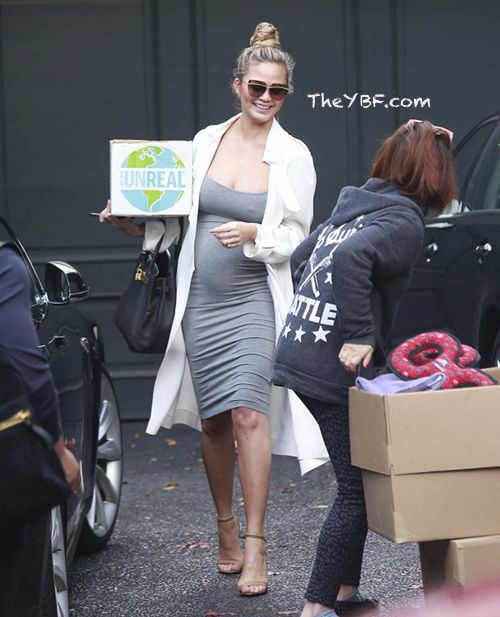 John Legend and Chrissy Teigen's two person family unit is expanding to three soon! So, they are making room for their new arrival. The happy couple is expecting a baby girl.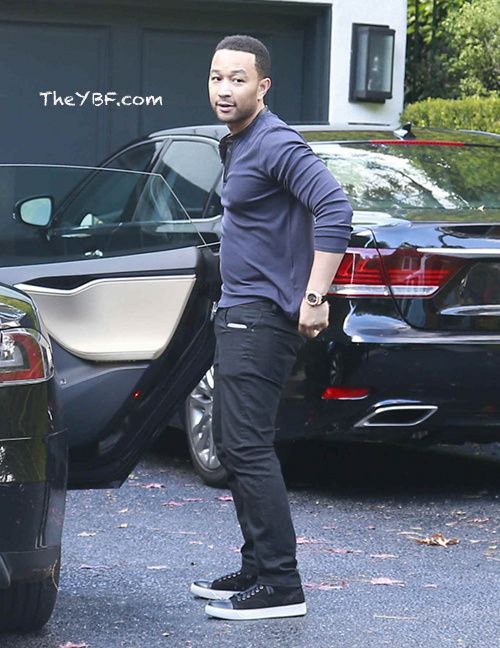 The Legends (ok, the Stephens) were spotted moving things into their new home in L.A. yesterday. Chrissy's baby bump was on display in a gray skintight midi dress. The soon-to-be dad kept it laid back in a grey sweater, black jeans and black sneakers for the move-in.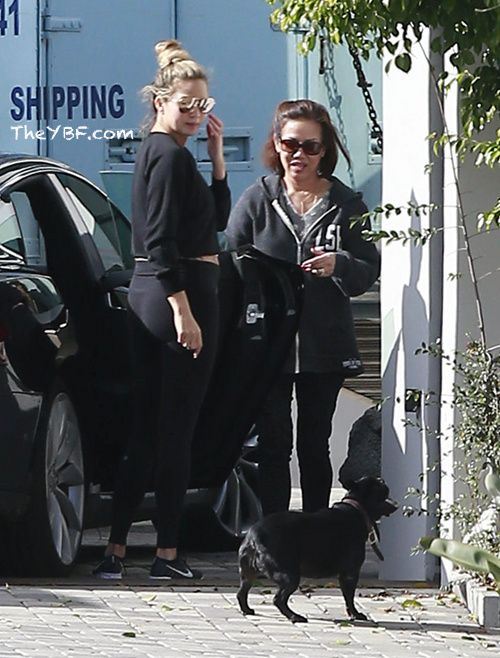 Later, Chrissy changed into a black cropped sweatshirt and black leggings to continue their move.
In other baby news...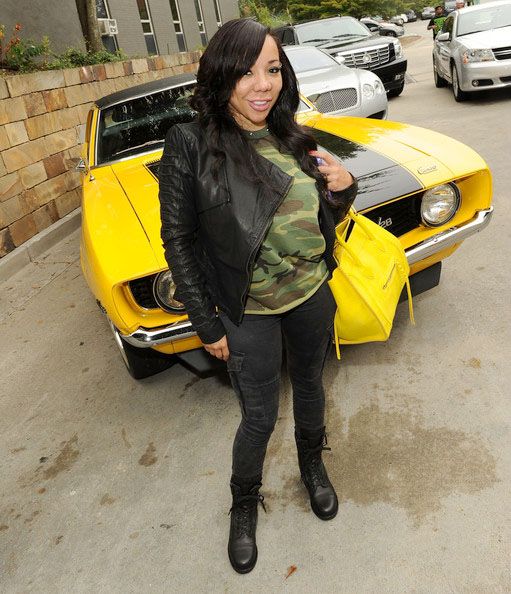 If you haven't heard, Tiny and her husband T.I. will be welcoming a new bundle of joy to the Harris clan soon. Over the Christmas holiday, Tiny confirmed she was expecting and she's over the moon to be pregnant again.
Being pregnant at the age of 40 makes her pregnancy high-risk, but Tiny says she's never felt better. She told ESSENCE,
"It's crossed my mind, of course. I am so much older. I'm about to have a 20-year-old (daughter Zonnique) in March so it was kind of a little shaky for me, but I feel like ... I don't feel old at all. These days people are having babies later. A lot of people are having babies in their 30s and 40s now."
Having another baby wasn't exactly on her to-do list. She said it was a total surprise but she's loving the idea of having a new baby in the home.
"This was not planned at all. It kind of snuck up on me. I was a little shocked but I was okay with it because I was in between, 'Do I want a baby? No I don't want a baby. Do I want a baby?' I guess I did want a baby. I've been feeling good, the baby's great."
Tiny and Tip share two sons together 7-year-old Major Harris and 11-year-old Clifford "King" Harris III. The former Xscape singer has a 19-year-old daughter Zonnique (she turns 20 in March) from a previous relationship. The "Whatever You Like" rapper has three children from previous relationships, 15-year-old Messiah Harris, 13-year-old Domani Harris, , and 14-year-old daughter Deyjah Harris. Unfortunately, the Harris clan suffered a lost when Tiny delivered their daughter Leyah Harris stillborn back in 2007.
With her bestie and former band mate Kandi Burruss Tucker giving birth to her sonAce Wells Tucker a few days ago, she's super excited about their babies growing up together and being good friends. She said,
"I'm so excited for her because she's always wanted a boy and she finally got one. We're always talking about how our kids are going to get to grow up and play with each other as best friends because they're going to be so close in age."
As for a name for baby? Tiny said she has a name in mind that's unisex, but said she's going to let her hubby name this one.
Be sure to tune in to the upcoming season of "The Family Hustle" that will follow the Harris clan gearing up for the new addition.  It's set to premiere on VH1 later this year.
Photos: FameFlynet/Getty