Ray Lewis lets us in on his fatherless childhood and how he got his name from a man who inspired him. Get a glimpse at what life was like for the former NFLer thanks to "The Steve Harvey Show" and check out cutie Kiyan Anthony starring in a new commercial for Jordan with his pops Carmelo Anthony inside…
In a new commercial...
Like father, like son!
New York Knicks baller Carmelo Anthony stars in a new commercial to promote his newest sneaker, the Melo M12. And it stars none other than his son Kiyan Anthony who makes a cameo in the clip.
In the clip, his father showed off his b-ball skills on a court by himself. It appears Carmelo gets worn out, then Kiyan shows up that gives him that added boost to keep going. While Kiyan didn't show off his basketball skills, we know he can ball just like his dad, playing for the Gauchos hoops program in New York. Peep the new father-son commercial above.
Yesterday...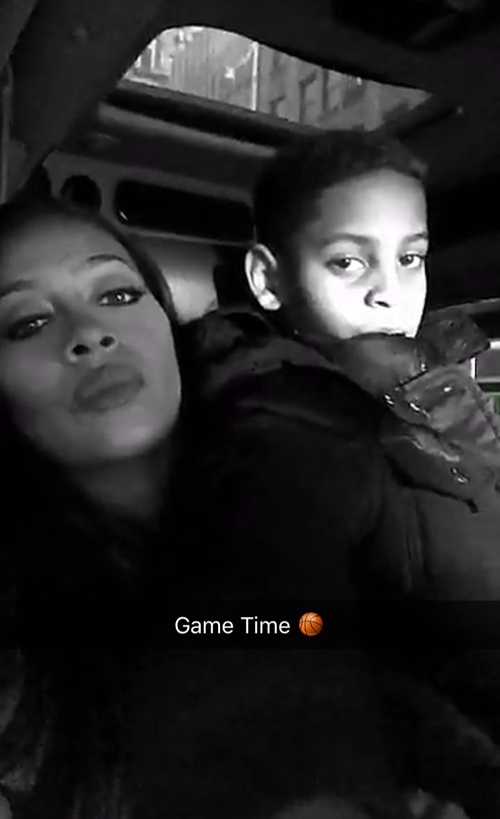 Kiyan and his mommy LaLa Anthony hit up Madison Square Garden to cheer on Carmelo and the Knicks as they went head-to-head against the Atlanta Hawks. The Anthonys celebrated a win after the Knicks defeated the Hawks with a score of 111-97.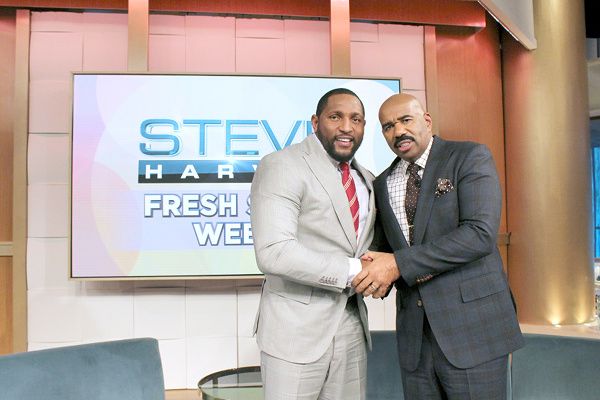 They say tough times never last, but tough people do. That certainly rings true for former NFL star turned ESPN announcer Ray Lewis. He's on the promo trail to promote his new book brand new book titled "I Feel Like Going On: Life, Game and Glory." where he he chronicles his tough past growing up without a father.
The NFL veteran stopped by the "Steve Harvey Show" to chop it up about his new book where he opens up about growing up fatherless to a single mother who gave birth to him at the tender age of 15. He said growing up, he never understood why his last name was different from everyone else's in his family and it really bothered him.
"The hardest thing for a man to ever overcome, is not having a father," said Ray
Since his father walked out on his mom the day he was born, he said he didn't have a name to carry.
"The day I was born in the incubator, my father walked out," said the former NFL star. "So I didn't have a name to go at," Ray says. "So there was this guy who was really liking my mom and he was in the military. My mom was 15 when she had me. She was too young to pay for any doctor bills or anything like that. She called this guy and she asked this guy, 'will you do me a favor?' and he happily said yes. That man came to the hospital and signed as my father, and that's why to this day, I walk around with the name Ray Lewis."
Check it:
He then opened up about his first time meeting the man he was named after. He said he thanked him and told him he would make his name great. He certainly did that. Peep the clip below:
He also sat down and dropped some gems while giving advice to an 18-year-old high schooler, along with his mother, who dreams of making it big by playing football but is currently making bad decisions in his life: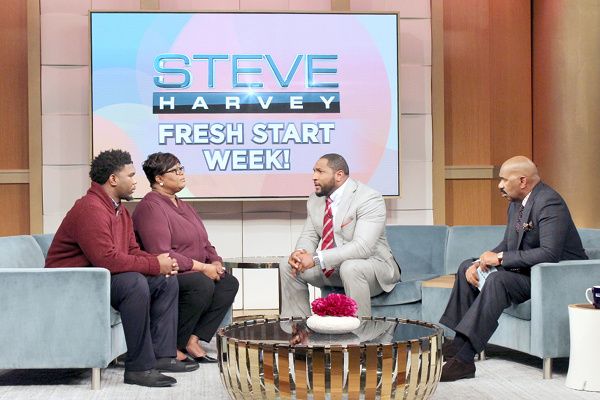 Nice.
The former linebacker also touched on the Atlanta incident that resulted in the stabbing death of a man where he and a few of his friend were indicted on murder and aggravated-assault charges. Ray's charges were eventually dropped. He said the experience helped to make him the man and father he is today. Check it above.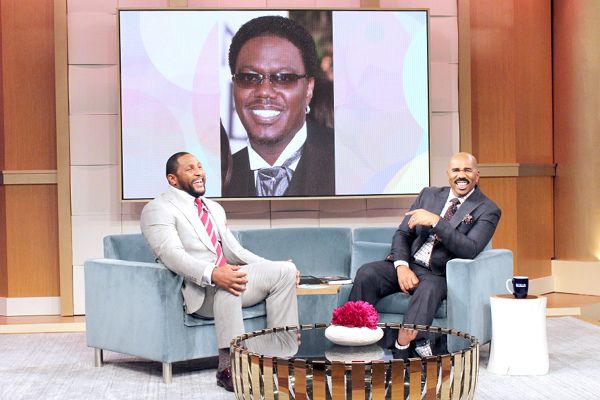 And then he did an incredible impersonation of the late comedian Bernie Mac. He totally nailed it! Check it below: 
Hilar.
You can check out Ray's episode when it airs Tuesday, January 5th. Check your local listings for the time.
Photos: Deyanna McElroy/NBC/LaLa's SnapChat