Such a daddy's girl! President Barack Obama and his eldest daughter Malia Obama brought the daddy-daughter cuteness as they strolled through a zoo in Hawaii while on their annual vacation. Peep their pics inside…
First Daughter Malia Obama may be 17-years-old and will soon be heading off to college. But, she's never too old to walk hand-in-hand with her dad President Barack Obama.
The First Family wrapped up their family vacation in Hawaii on Saturday with a visit to the Honolulu Zoo in Waikiki to explore the exhibits and check out a few animals. POTUS brought his daughters Malia and Sasha along for the trip as well as his sister Maya Soetoro-Ng and his nieces Suhaila and Savita for a fun filled family day.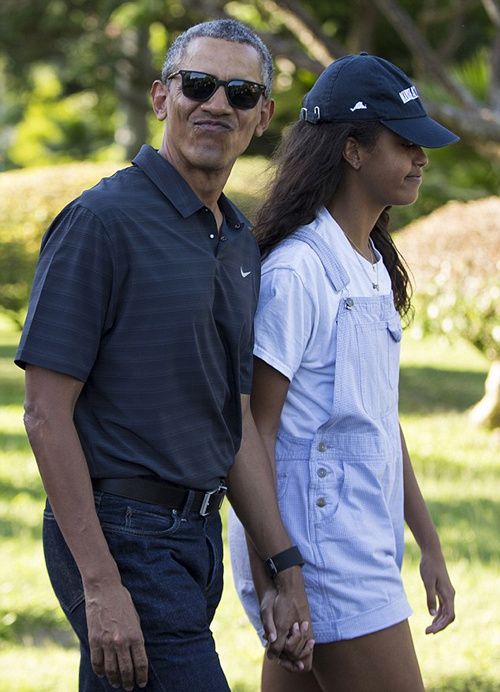 The gorgeous Obama daughter was seen holding her daddy's hand as they trekked through the zoo yesterday afternoon. Adorbs!
The Obamas made the most of their zoo trip visiting the elephant and primate exhibits, which featured Ringtail Lemurs and Howler Monkeys. Sounds interesting.
And there's Sasha in the mix holding a little kid's hand.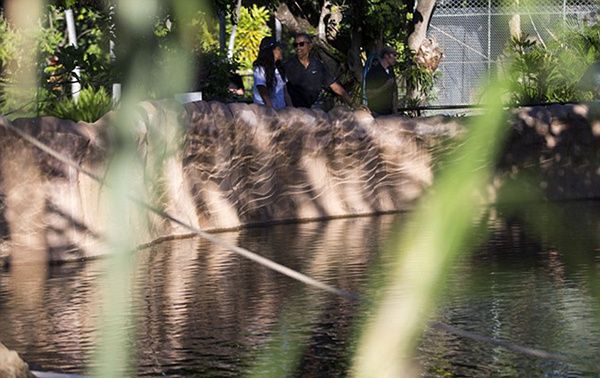 Looks like the father-daughter duo really enjoyed themselves.
Before the First Family made their way to the zoo, POTUS took his daughters, sister and nieces to the National Memorial Cemetery of the Pacific to visist his maternal grandfather Stanley Dunham, who has been laid to rest there. And before they visited the cemeterey, they had some fun in the sun at the beach at Bellows Air Force Station in Waimanolo. Fun times.
Photos: AP