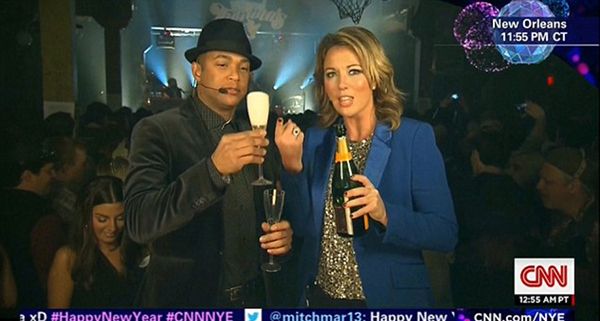 New Year's weekend 2016 was one for the books it seems. We've got the 6 surprising things we learned about celebs celebrating the Holiday inside...
1.  We like Don Lemon best when he's LIT.

While broadcasting from Tipitina's club in New Orleans for CNN's NYE special, Don Lemon apparently had one too many.  Not sure why he thought it was a good idea to drink period while doing live TV, but we're going to go ahead and thank him for the entertainment.
This guy was clearly tipsy while on air.  He asked party goers why they were crazy enough to get married, he told a random story about partying at the same club back in college and going home with no clothes on, he was all in the camera sipping his drink and eating cherries on the air, and he even told co-host Kathy Griffin (who was broadcasting from NYC) she had a nice rack!
Catch the foolery above.
2. Everybody decided to get engaged.
OK, not everybody. But a few couples we had no idea were as serious as they apparently are. From Keshia Knight Pulliam and Ed Hartwell(we're still scratching our heads) to Letoya Luckett & Rob Hill Sr., folks seemed to let the romantic side of the Holiday season take over.
3. Even celebs love a good reunion around the Holidays.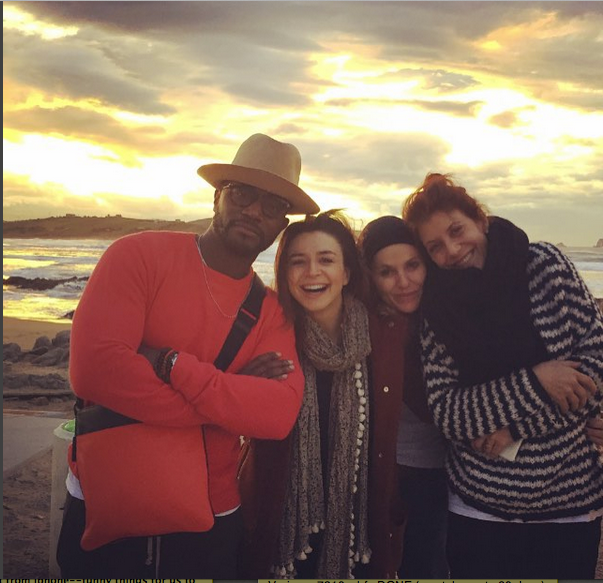 From Taye Diggs and the "Private Practice" stars to Keyshia Cole& estranged husband Boobie Gibson spending NYE together to KeKe Palmer spending the weekend in Miami partying plenty of times with her ex boo turned good friend Quincy Brown, we love when people take action to keep those important to them close.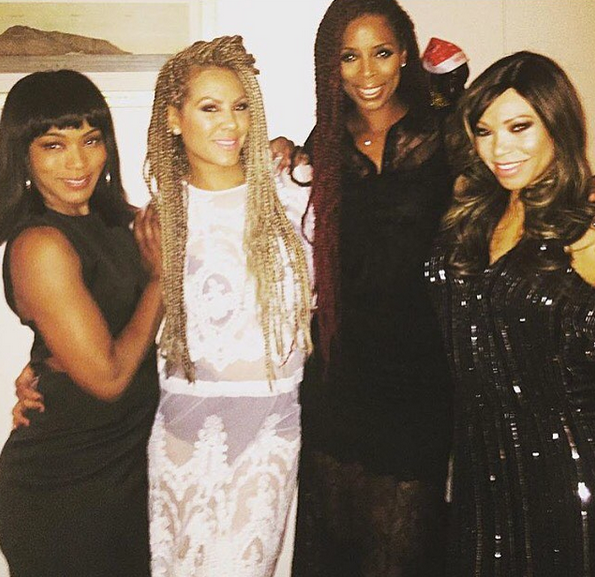 Even a girls' trip just to spend good QT time with your loved ones like Tasha Smith, Angela Bassett, Nikki Chu and Tisha Campbell Martin. Or a VIP situation with the fellas you fell out with (i.e. the YMCMB crew).
4.  Tyson Beckford gives zero f***s about Chris Brown's temper tantrums.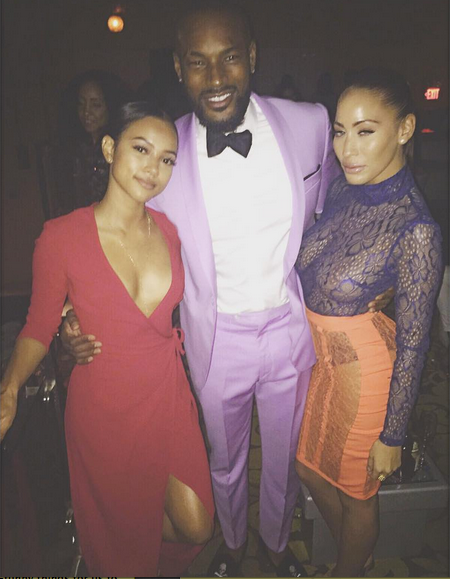 When Karrueche Tran's ex Chris Brown went on a threatening, gang-involved tirade against supermodel Tyson Beckford in 2015 after Tyson and Kae exchanged niceties publicly, Tyson showed him he IS, in fact, about that life.  And he's still showing him by posing it up in pics -- again -- with Kae while they rang in the new year with others in Jamaica.  We would say "Yeah, Chris has totally moved on so this should be no surprise," but we all now Chris can pull some random ish at random times.  Tyson remains unbothered though.
5. Dwayne Wade and Gabrielle Union may have been the most laid back celeb couple on NYE.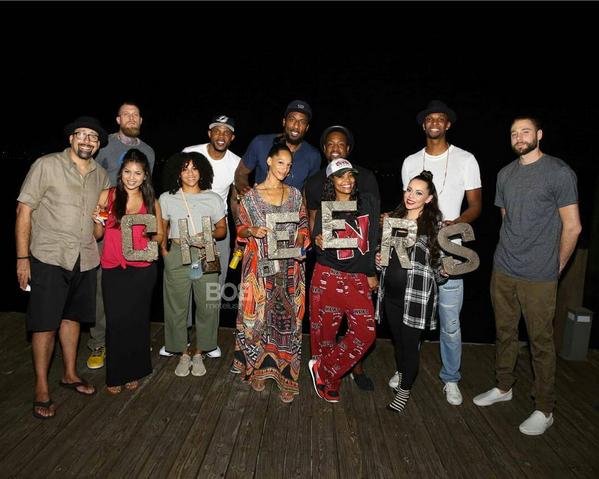 Known for getting dressed to the 9's every other night of the week to go out in Miami or for their latest dinner party or for whatever fun night they're up to, the Wades flipped the script and had a come-as-you-are NYE party and had the Boshes, the Stoudamires and more over.  Naturally, Gabby was in Miami Heat and University of Nebraska pajamas.
6.  Celebs suddenly got the guts to put their new relationships on front street.
Jason Derulo didn't erase his posts this time.  He proudly popped up on social media with new girlfriend (and 50 Cent's ex) Daphne Joy as they rang in the new year in Miami.  The two were BAE'd up all week and wanted the world to know.  meanwhile, Wiz Khalifa was spotted holding hands while leaving the club with a new woman who may (or may not) be his stylist.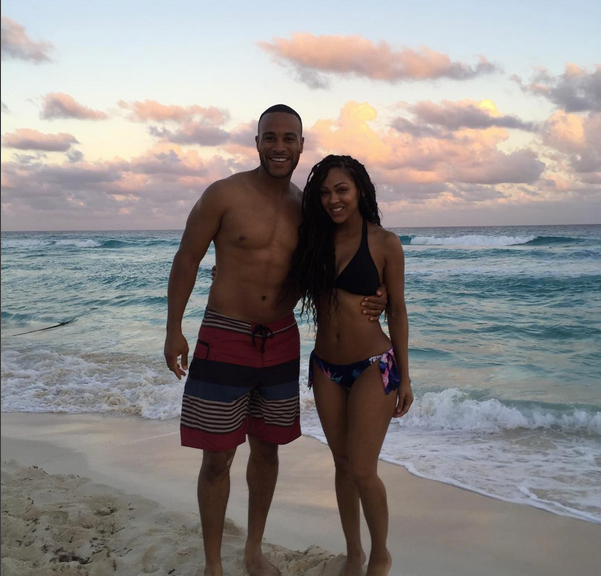 We've got plenty of celeb NYE pics in the gallery below!  Check out the hotness that is Meagan Good and husband Devon Franklin ringing in the new year in Mexico and plenty more of our faves...
PHOTOS: Instagram/CNN